Mayawati tapes leaked by Naseemuddin Siddiqui brings back focus on the murky world of political funding
Tapes of conversations with Mayawati on Uttar Pradesh election funding leaked by Naseemuddin Siddiqui have brought the murky process of political funding back to the fore.
Tapes of conversations with Mayawati on Uttar Pradesh election funding leaked by Naseemuddin Siddiqui have brought the murky process of political funding back to the fore. It's a well-known fact that party funding in India is not very transparent. The details of majority of the donors are not known. Most transactions take place in the form of cash.
While Prime Minister Narendra Modi wants us to pay through card/e-wallet for even a pin we buy, his government has not issued similar instructions to political parties. The amendment brought in the Finance Bill, ostensibly to make political funding more transparent, has actually had an opposite effect. Now big corporate houses can make anonymous funding through electoral bonds.
The Association of Democratic Reforms has been tracking the political funding of parties for many years. Top twp parties — BJP and Congress — have not yet submitted their income and expenditure books of accounts to the EC for 2015-16, they are late by more than 180 days. These two parties are notorious for flouting the due date for submission of accounts. Almost each year is the same story.
Key highlights of funding of political parties for 2015-16 are as follows:
1. In the last decade, 71 percent of income of 5 national parties was from unknown sources
Political parties declare only names and other details of donors who contribute over Rs 20,000. These are called known sources of income. As per IT Act, they are not required to provide names of people who contribute less than Rs 20,000 per head. While BJP, BSP and CPM have lesser than average unknown source component of funding, Congress has the highest proportion of funding from unknown sources.
2. Donations are mostly made in cash 
As per an ADR report, during 71 Assembly elections from 2004 to 2015, political parties collected 63 percent (Rs 2,108 crore) in cash and the balance 37 percent in cheque (Rs 1,245 crore).
During the three parliamentary elections of 2004, 2009 and 2014, political parties collected 44 percent of funds through cash (Rs 1,039 crore) and 55 percent by cheque (Rs 1,300 crores).
3. 72 percent of income of 5 national parties is from voluntary contributions
Parties have multiple sources of funding ranging from direct contributions to sale of coupons. While BJP's almost entire source of income is from donations/grants/voluntary contributions, Congress has the highest share of income from sale of coupons and publications. Only NCP, other than Congress, has this source of income because it is a splinter group of Congress.
CPM has the highest income from 'other sources'. Other sources include levy income. As per the CPM Constitution, each member of the party should pay an amount as levy as prescribed by the central committee based on the income of each party member and has to pay Rs 2 every year as membership fee as well.
BJP receives 7 percent of its income from 'Aajiwan Sahayog Nidhi' basically a lifetime membership programme where members need to make an annual contribution of Rs 1,000, Rs 5,000 or Rs 10,000. BSP's income from membership drive accounts for 10 percent of its total income.
4. Donations >Rs 20,000 declined by 84 percent in 2015-16, BJP tops the list
The total donations declared by national parties have declined from Rs 529 crores in 2014-15 to Rs 102 crores in 2015-16. BJP accounts for the maximum Rs 77 crores, while Congress Rs 20 crores of these contributions. The BJP and Congress have not declared their total incomes so it is difficult to state what percent of their income is from donors who contribute Rs 20,000 or more.
It is, however, a minuscule proportion of total funding of other national parties as shown below, ranging from 0 percent for BSP to 8 percent for NCP. For BJP and Congress, these numbers were as high as 50 percent and 68 percent respectively for 2014-15.
5. Cash component with reference to donations >Rs. 20,000 has declined significantly
The ECI passed an order on 29 August, 2014 stating that no tax deduction shall be allowed on the contributions made in cash by any person or company to a political party above Rs 20,000. This has led to a marked reduction in such donations. Only 1.42 percent of such donations were received in cash in 2015-16. Around 80 percent of such donations were received by Congress.
6. Corporates account for 3/4th of donations > Rs 20,000
BJP leads the pack with 88 percent of such donations received from corporates. All other parties have individuals contributing more than corporates with respect to contributions above Rs 20,000. Probably this is one of the reasons why Opposition makes a charge that BJP is being run by corporates. This shows that the hold of corporates on political parties is complete, however, this is not good for our democracy.
Break Up of Individual and Corporate Donations (>Rs. 20,000) 
7. 27 percent of donations don't have PAN details
Congress party leads the list for providing incomplete information. It has not disclosed PAN details of 35 percent of its >Rs 20,000 donors. Only CPM and AITC have declared all PAN details.
Parties need money to contest elections. Rallies, advertising, travelling expenses of leaders all require money. Money is even required to bribe voters as we saw in Tamil Nadu recently. As per unofficial estimates, a total of Rs 18,000 to Rs 30,000 crores were spent on Lok Sabha election in 2014.
The cap on per seat expenditure is Rs 70 lakhs for bigger states and Rs 54 lakhs for smaller states for Lok Sabha. It's only but natural that you have rich candidates entering the fray as the aam aadmi can't make it. Parties also give preference to candidates who can self-fund not only their own seat but also contribute more towards overall general fund.
All this means that candidates need to get this money from financiers who after election are compensated through favours in contracts. If a candidate has put in his/her own money, then many look for return on investment which is the root cause of corruption in the country. This entire chain of activities ensures that significant amounts of black money is used in the entire election process.
To sum up, political funding in India is very murky. There is no transparency. The entire process is a harbinger of black money. Unknown sources, cash transactions, incomplete details, overwhelming proportion of corporate funding, non-adherence by parties of EC rules and deadlines smells all is not well. To make the process clean requires political will, which is seen lacking. Merely reducing threshold from Rs 20,000 to Rs 2,000 per donation will not help. Till this entire vicious circle is eliminated, more transparency is brought in, this will continue.
Find latest and upcoming tech gadgets online on Tech2 Gadgets. Get technology news, gadgets reviews & ratings. Popular gadgets including laptop, tablet and mobile specifications, features, prices, comparison.
India
Mitra was among the most firebrand Congress leaders of the 1960s and 1970s and played a crucial role in the fight against the Naxals in Kolkata
Entertainment
Revealing he had "very mild symptoms," Bryan Cranston guided his social media followers through the plasma donation process via a video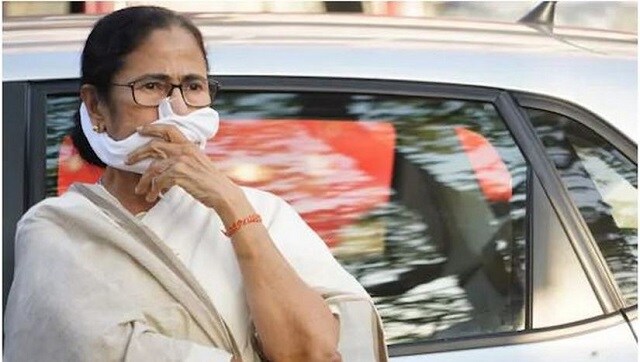 India
There are 1,194 containment zones at present in the state, which has reported 62,964 COVID-19 cases till now.