Manipur Election Results 2017: Irom Sharmila's brief stint in politics ends like a quick meteor shower
Sharmila's party Peoples' Resurgence and Justice Alliance (PRJA) failed to secure a single seat in the state and it's leader lost the fight against Manipur's three-time chief minister.
On 11 March, Saturday, as the results for Manipur Elections started coming in, Thoubal constituency was among the first few seats from which announced the winner — Okram Ibobi Singh. This valley seat from where Manipur's chief minister was contesting the elections, had another key player who for 16 years was on a fast for Manipur's rights. Irom Sharmila Chanu aka 'Iron Lady' is the icon of Manipur who with her decade-and-a-half long fast against the Armed Forces (Special Powers) Acts (Afspa) garnered a lot of national attention.
But Sharmila's story in this 60-Assembly seat state took a sharp turn this election season. Sharmila's party Peoples' Resurgence and Justice Alliance (PRJA) failed to secure a single seat in the state and its leader lost the fight against Manipur's three-time chief minister.
This was not a neck-and-neck defeat too. Sharmila lost so badly in her maiden election contest, that she vowed to quit politics altogether. In a constituency where Ibobi won with 18,649 votes, Sharmila didn't get more than 90 votes.
Many in the national media hailed this it as a tragedy, that an internationally renowned human rights activist couldn't manage to secure even a 100 votes. However, the local populace has a different picture to share.
When the 44-year-old decided to quit her 16-year-old fast in 2016 and join politics, it was welcomed by both national media and political parties. She soon formed the PRJA which garnered support and attention from national parties like Aam Aadmi Party (AAP), Left and Democratic Front (LDF), etc. The party with its clear intention to revoke Afspa (through legislative means) and redraft Inner Line Permit system set about campaigning through the state and gathering political funds.
However, Sharmila was mostly treated as a laughing stock by the Manipuri people, and even by its chief minister.
Ibobi Singh laughs when News18's @SubhajitSG asks the three time CM about Irom Sharmila contesting in the Manipur Elections #ManipurVotes pic.twitter.com/rycsgZlHkO

— News18 (@CNNnews18) March 8, 2017
In a state that has some 1,500 cases of extra-judicial killings, she was the face of the revolt against Afspa. When she ended her fast, people perceived it as the end of the movement. This angered a lot of people. Her popularity also tanked after she revealed her plans to get married to Goa-born British national Desmond Coutinho, whom her supporters have always accused of diverting her attention from the fight against Afspa. She had plans to tie the nuptial knot after the 2017 polls but Desmond recently said the marriage would not take place before 2019 (Lok Sabha) elections.
When we asked local experts (before polling began) what were the chances of Sharmila winning, they mostly laughed and said, "Sharmila is not a serious politician. She has no experience, this is not her field."
So is this the only reason that this woman icon lost this battle?
Probably not.
As this Huffington Post report points out, when she was asked about her electoral plank, she said, "I think mainly in the human right issues and corruption. Discriminations, exploitations of people around there. His, mine. Beneficial issues (sic)."
In a state which is rife with violence, corruption, administrative struggles, and development deficits, her fight seemed watered down.
While the BJP gathered votes by making promises about removing the economic blockade, creation jobs, removing corruption, ensuring rights to the Nagas, etc. Sharmila kept mum on all these issues.
Sharmila, who has won several international human rights awards, said in her interview with HuffPost India that both the leading national parties — the Bharatiya Janata Party (BJP) and Congress — were practically "the same".
However, this did not stop either of the two national parties — Congress or BJP — from using the funds in their deep pockets, to campaign extensively in the state.
The state which rarely received any national attention (as pointed out by senior journalist Rajdeep Sardesai in this tweet) was getting visited by senior leaders of the BJP like Amit Shah, Rajnath Singh, Narendra Modi, Prakash Javadekar, etc. Their rallies gathered thousands of Manipuris, whereas Sharmila's PRJA went house to house to campaign for their party.
BJP didn't just have a national appeal, it also went door-to-door to campaign about the party. They had swayamsevaks (volunteers) who regularly held meetings to discuss local issues, way before the elections were announced. The people in the hills (Naga districts like Senapati, Ukhrul, Tamenglong) saw an alternative to Congress, which with the creation of the seven new districts in December 2016, had lost the vote of the Naga tribes.
Sharmila decided to compete from a Meitei populated seat against a Meitei favourite Okram Ibobi and expected victory. In the interviews before the polling began, she reiterated that she hopes to win against the three-time chief minister. However, she forgot that the highly seasoned Congress politician had managed to snag the Thoubal constituency in two consecutive Assembly elections and that too with high margins. This time too he secured the seat with a margin of  11,470 votes against BJP leader Leitanthem Basanta Singh. Even the BJP didn't put up a strong candidate for that seat. Sharmila's misguided political judgment cost her a seat.
While we are being harsh on the celebrated human rights activists, it is a matter of concern that the state which has a million female voters failed to support their female icon. An abysmal 90 votes are what the 'iron lady' got for her 16-year penance.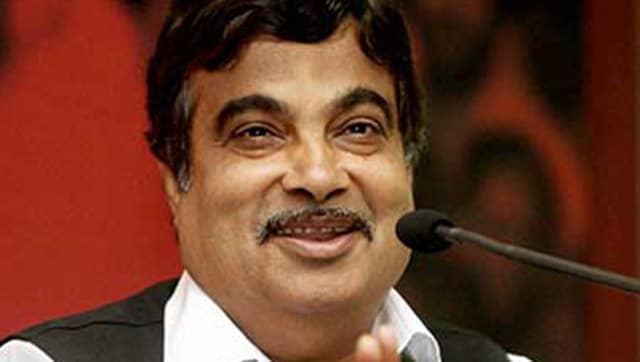 India
'They want to support us with their technology and capital for the progress and development of India,' said the BJP leader in Nagpur
India
Hinduism has long been under the assault by western academia since the dawn of the colonial era of European supremacism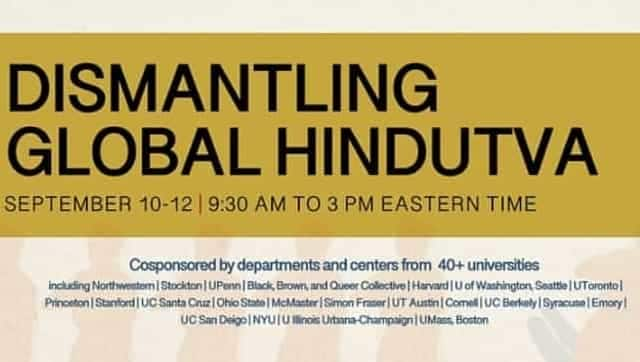 India
The ground was being laid for a while, as Hindus in the US have campaigned against representation of their faith in school textbooks in California a little more than a decade ago, and against various scurrilous academic references