Manipur Election Results 2017: BJP, Congress need support from other parties to gain majority to form govt
The final results for the Manipur Assembly Election are out
The final results for the Manipur Assembly Election are out and the bitter battle between the contesting parties over issues plaguing the state is over. Congress has come out on top with 28 seats in the 60-seat Manipur Assembly. It requires 3 more seats to gain a majority and form government in the state.
The Bharatiya Janta Party is not far behind, and it has secured 21 seats in the 60-seat Assembly. The party needs 10 more seats to gain majority. This can be achieved by getting the other parties, which have secured 11 seats collectively, like Naga Peoples Front (NPF), National People's Party (NPP), Lok Jan Shakti Part, etc.
The Manipur state Assembly went to polls on 4 and 8 March with a re-poll done in 34 stations in eight districts on 9 March. Manipur has a 19,02,562-strong electorate comprising of 9,28,573 male and 9,73,989 female voters. There were around 45,642 new voters this time.
All eyes were on Thoubal constituency, the home of chief minister Okram Ibobi Singh, who was competing with People's Resurgence and Justice Alliance's Irom Sharmila and BJP nominee Th Jadumani. Singh won Thoubal in 2012 and 2007.
What the exit polls predicted:  The CVoter exit poll had predicted historic gains for the BJP in Manipur, giving them between 25 and 31 seats, while estimating that the Congress would nab between 17 and 23 seats and the Today's Chanakya exit poll gave the Congress 15 seats.
However the India Today - Axis My India poll estimated that the Congress would win 30 to 36 seats in Manipur and the BJP would win between 16 and 22 seats.
How the parties fared last election : In 2012, the Indian National Congress, under the stewardship of chief minister Okram Ibobi Singh had won 42 seats, followed by All India Trinamool Congress 7, Manipur State Congress Party (MSCP)  5, and Naga Peoples Front 4. This is a sea change for the BJP, as in 2012, they had absolutely no footprint in the state. What a difference five years makes.
Major parties who contested
Congress: Manipur had been a Congress stronghold for over a decade, thanks to the leadership of Chief Minister Okram Ibobi Singh, a savvy political operator. The previous Assembly election, held in 2012, resulted in a landslide victory for the Congress, giving them 42 seats and allowing Okram Ibobi Singh to be re-elected as chief minister for an unprecedented third consecutive term.
| | | |
| --- | --- | --- |
| Candidate | Constituency | Result |
| Okram Ibobi Singh | Thoubal |  won |
| TN Haokip | Saikot |  won |
| Moirangthem Okendro | Heirok |  lost |
| Okram Surjakumar | Khangabok |  won |
| Gaikhangam Gangmei | Nungba |  won |
| Ngamthang Haokip | Saitu |  won |
| Abdul Nasir | Lilong |  won |
| I. Hemochandra Singh | Singjamei |  lost |
| Th Debendra Singh | Jiribam |  lost |
| Kangujam Ranjit Singh | Sugnu |  won |
| Kh. Ratankumar Singh | Mayang Imphal |  lost |
| Ak. Mirabai Devi | Patsoi |  won |
| Govindas Konthoujam | Bishnupur |  won |
Bharatiya Janata Party: The BJP, buoyed undoubtedly by its success in last year's Assam elections, had been upbeat about its chances in Manipur. It had not officially declared a face for the state. The BJP fielded former ministers N Biren Singh, Yumkham Erabot Singh and Francis Ngajokpa, and MLAs Dr Kh Loken, Z Kikhonbou Newmai and Nemcha Kipgen in the Assembly elections.
| | | |
| --- | --- | --- |
| Candidate | Constituency | Result |
| Th.Chaoba Singh | Nambol |  lost |
| N. Biren Singh | Heingang |  won |
| Yumkham Erabot Singh | Wangkhei |  lost |
| Somatai Shaiza | Ukhrul |  lost |
| Thounaojam Ranabir Singh | Jiribam | lost |
| Konthoujam Krishna Kumar | Bishnupur |  lost |
| V Hangkhanlian | Churachandpur |  won |
| SS Olish | Chandel |  lost |
| Leitanthem Basantha Singh | Thoubal |  lost |
People's Resurgence and Justice Alliance (PRJA): All eyes were on Irom Sharmila's PRJA, who, in their mission statement, aspired to build a "self-reliant economy for Manipur". The party, in its initial weeks, tried to cast itself in the mould of the Aam Aadmi Party. Just like Arvind Kejriwal had done with AAP five years ago, the PRJA also took up the cause of corruption.
| | | |
| --- | --- | --- |
| Candidate | Constituency | Result |
| Irom Sharmila Chanu | Thoubal |  Lost |
| Najima Bibi | Wagbai |  Lost |
| Erendro Leichombam | Thangmeiband |  Lost |
All India Trinamool Congress: The AITC contested in 24 seats. In the 2012 Assembly polls, the AITC had bagged seven seats, but later all of its MLAs switched sides joining either the Congress or the BJP.
Naga People's Front: The Naga People's Front is a regional party which is in power in Nagaland with support from the BJP and is seen as a political force competing with Meitei and Kuki identity politics.
With inputs from agencies
Politics
He joined the state's ruling party at TMC secretary general and cabinet minister Partha Chatterjee's room in the Assembly, in the presence of other leaders.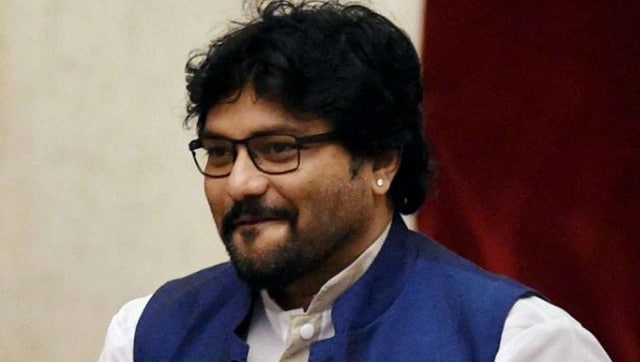 Politics
The two-term MP thanked BJP for having shown confidence in him and reiterated that he did not want any seat if he was not a part of his erstwhile party which had first brought him political renown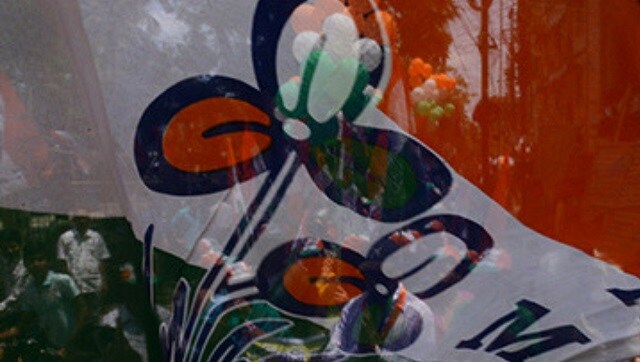 Politics
A delegation of Trinamool Congress MPs had dodged the police and visited the affected families in UP a day ago after being initially stopped by the state administration