Manipur Election 2017: Governor Najima Heptullah appeals citizens to vote in a free and fair manner 
On the eve of Manipur Assembly Election, Governor Najima Heptullah has appealed to all the citizens of the state to exercise their 'democratic right in a free and fair manner and without fear as it is the very essence of our democratic system.'
Imphal: On the eve of Manipur Assembly Election, Governor Najima Heptullah has appealed to all the citizens of the state to exercise their "democratic right in a free and fair manner and without fear as it is the very essence of our democratic system."
"The General Elections to the 11th Manipur Legislative Assembly will be held in two phases on 4 March and 8 March respectively. India is a big democratic country and every citizen of this great country has the right to vote and elect his own leader. This right of franchise is enshrined in the Indian Constitution and it is a precious tool in the hands of the people through which they can decide their own fate for the next five years. Every citizen should feel proud of this right," the Governor said in a statement.
The Governor also appealed to all concerned, particularly to those picketing the Government offices in the Naga dominated areas in the hill districts to avoid any kind of violent activities or obstruction to enable holding a free and fair election. "Everybody should contribute for a smooth and peaceful democratic process and no citizen should be deprived of his democratic right," he said.
Find latest and upcoming tech gadgets online on Tech2 Gadgets. Get technology news, gadgets reviews & ratings. Popular gadgets including laptop, tablet and mobile specifications, features, prices, comparison.
World
The pro-Trump mob took over the presiding officer's chair in the Senate, the offices of the House speaker and the Senate dais, where one yelled, 'Trump won that election'
First Cricket News
By virtue of this win, Haryana are atop the standings in Group E with 12 points from three wins, while Delhi are placed third with eight points.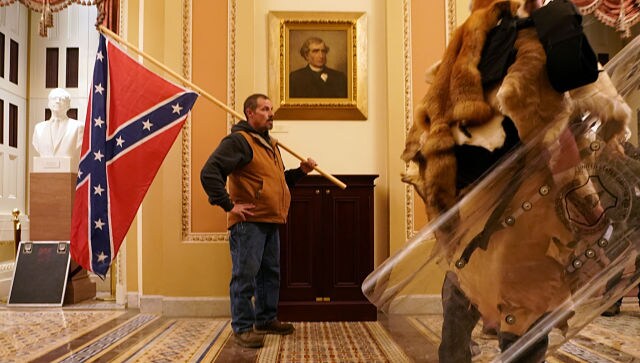 World
These days, democracies tend to collapse from piecemeal backsliding that falls short of the technical definition of a coup but is often ultimately more damaging