Maharashtra civic polls: Blatant nepotism in political parties fuels unrest among loyalists, cadre
Ahead of civic polls, parties are faced with a challenge of convincing candidates against rebelling over blatant display of nepotism while issuing tickets.
Suspense over nominations for the upcoming Maharashtra civic polls was maintained till the last possible minute, as none of the parties had released their list of candidates. AB forms – authentication of candidature by the party – were directly distributed and submitted at Ward offices.
The reason behind the secrecy: To ensure that aspirants didn't get a chance to rebel in case they were denied candidature. But now, the parties are faced with an even bigger challenge; to convince candidates against rebelling, as they have made evident their discontent towards the inherent nepotism in various parties.
With their eye set on the two-phased civic body election – spanning 10 municipal corporations, 26 zilla parishads and 283 panchayat samitis – BJP leaders have left no stone unturned to ensure a win. Their campaign, of being a 'party with a difference', had started right from the Assembly elections – where BJP had won all eight constituencies in Pune.
The party cadre and loyalists had worked hard towards securing a win. But when nominations for the current civic elections were declared, many of the party loyalists were left shell-shocked.
Almost all of the tickets were bagged by the kinship of the leaders and MLAs, with MP Anil Shirole leading the way. Despite opposition from party members, he ensured that his son Siddharth Shirole was nominated from the Shivajinagar constituency. Madhuri Misal, MLA from the Parvati constituency, also ensured that her sister-in-law Manasi Deshpande got the candidature.
While MLA Yogesh Tilekar fielded his mother Ranjana in the Hadapsar constituency, Wadgaon Sheri MLA Jagdish Mulik helped his brother Yogesh to contest. In Khadakwasla, MLA Bhimrao Tapkir bagged multiple tickets for his family members and supporters.
Minister of State of social justice Dilip Kamble's brother Sunil was also handed a ticket. While the leaders ensured tickets for their kinship on one hand, the other faction to get nominated were the 'outsiders' who had recently switched their allegiance to BJP. Nine of the 10 sitting corporators who joined BJP just a few days earlier were also nominated.
But the real twist came when Nationalist Congress Party MLC Anil Bhosale's wife, who had contested the elections from NCP last term, filed her nomination from BJP at the last minute, after her name didn't appear in the NCP candidate list. Though she got her AB form from BJP, the party had already issued one to a party worker that morning itself. But, even if she will now contests as an Independent candidate, the mere fact that BJP had approved her candidature sent out a strong message.
The disgruntled party loyalists made it a point to get their message across, by protesting outside the party office. Jagannath Kulkarni, along with a few other party workers, even sat on a hunger strike.
"I got a call saying that my AB form would be issued at the party office in the morning... I came to the office only to be told that some other member was nominated. If my name was there in the candidate list till last night, what made it disappear in the morning?" he asked. Rebels from Pimpri-Chinchwad have now announced the formation of a new party.
The reason for denying Reshma Bhosale's nomination, according to NCP city president and MP Vandana Chavan, was that her husband Anil had already got an opportunity to contest during the legislative council elections. But Reshma seemed to be an exception for the party as tickets were issued to the relatives of other NCP leaders in the city.
NCP has fielded present Mayor Prashant Jagtap and his mother Ratnaprabha from the same ward. Few other relatives of various leaders have also bagged nominations.
The situation within Shiv Sena is no different as its city chief, Vinayak Nimhans, helped his son get nominated. Similarly, many other parties have fielded husband-wife duos from the same ward as well.
Like the BJP, unrest was visible in Congress as well. Congress city president Ramesh Bagwe announced that the party would contest the elections separately. But in the end, they decided to form an alliance with NCP for 100 seats. More than an alliance, this was seen as a compromise between the two parties. But this lead to the cancellation of nominations of many aspirants, leading to protests outside the Congress Bhawan in Pune. Many of the aspirants have now decided to contest as independents.
While the unrest was clearly seen in all other parties, the Maharashtra Navnirman Sena (MNS) had to struggle to find candidates to contest from all panels – fielding candidates only for 126 out of 162 panels. MNS had emerged as the second largest party during the last elections but the party seems to have lost its sheen with many of the sitting corporators and party workers joining other parties ahead of the elections.
Over 2,600 aspirants have filed their nominations from various parties. Over 250 of these were rejected in the scrutiny. Official campaigns of various parties are set to take off this week. But it seems that convincing the rebels still remains the biggest challenge.
Nearly 10 crore voters will exercise their franchise in the upcoming elections. Polling for 15 zilla parishads and 165 panchayat samitis will be held on 16 February and elections to the remaining 11 zilla parishads, 118 panchayat samitis and 10 municipal corporations will be held on 21 February.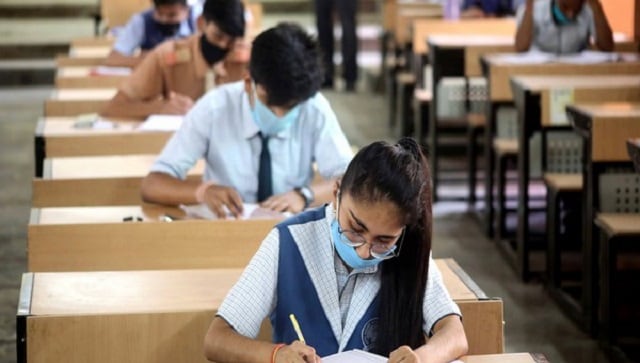 India
In regions where the coronavirus active cases are higher and are likely to increase, the decision to start physical classes can be taken by the local corporations.
India
The withdrawal of the southwest monsoon 2021 from the entire country is the seventh-most delayed withdrawal (on or after 25 October) during 1975-2021, it said
India
Shah also said that Modi who developed Gujarat as a model state was chosen by the BJP as a prime ministerial candidate at a time when the country was facing a severe leadership crisis