Maharashtra Civic Election 2017: Why BMC's claim on transparency is bogus
Because transparency and BMC are like oil and water: they don't mix. In reality, BMC is as opaque as as the thick-walled jails that imprison Mumbaikars.
The Economic Survey 2016-17 placed Brihanmumbai Municipal Corporation (BMC) as the most transparent and accountable city government in India and gave Shiv Sena its latest election ploy. In no time, Mumbai was decked with billboards that achieved two purposes: rejoiced at the survey findings, and ridiculed the BJP (Bhartiya Janta Party or In Shiv Sena's words Biggest Jumla Party) whose government runs the cities (Jaipur, Chandigarh, etc.) that fared badly.
Those of us who live in Mumbai took the findings with a gallon of salt. Because transparency and BMC are like oil and water: they don't mix. In reality, BMC is as opaque as as the thick-walled jails that imprison Mumbaikars.
The humongous BMC Budget: Mumbai's budget of Rs. 37, 052 crores is equivalent to the total budget of 10 other cities. Due to the high budget, lack of transparency in Mumbai can have a far greater impact than other cities.
How the budget is spent: The whopping Rs 37,052 crores budget categorises Rs 2,072 crores under capital expenditure as "others". Rs 101 crores is categorised as other expenses under revenue expenditure, and Rs 1,850 crores is classified as other receipts under revenue income. A total of Rs 11, 952 crores allocated in the budget of 2016-17 or a 32.2% of total is categorised as "others". The purpose of transparency is destroyed by classifying an important section of budget under 'others'
BMC's presentation of data is a chaotic maze: Only accounting wizards can make sense of the information provided by the BMC. The budget documents are put out with bad accounting practices and no explanatory notes.
While even the Rajya Sabha and Lok Sabha broadcast their meetings, BMC operates in veils of secrecy. The power centre of the BMC is the standing committee which takes crucial financial decisions but neither is the meeting livestreamed nor are its minutes disclosed.
One may think that third-party audits will disclose gaps and make BMC accountable and transparent but the reality is quite different. BMC does not make its audit reports open to public despite the demand. It was only in September 2016 that the state appointed a chief auditor to unearth the irregularities and scams in BMC.
Our Analysis
Our analysis shows that The Economic Survey has simply quoted the findings of the Annual Survey of India's City- Systems, popularly known as ASICS report, conducted by Janaagraha, a Bengaluru based non-profit organization. We segregated the multiple survey questions to arrive on separate scores for transparency and participation.
In the above graph, one can see that there is not much of a difference between the scores of Mumbai, Hyderabad, and, Bhopal, implying that both Bhopal and Mumbai fare well on the issue of transparency in their urban local bodies.
Citizen Participation

When we dis-aggregated the results (Figure 2), Mumbai fared behind Bengaluru, Hyderabad, Kolkata, and Pune (shown in the above image). This points towards a different reality than what is being inferred from the economic survey.
Accountability
There are more than 20 para-statal agencies operating in the city which leads to a throttling of accountability and lets the government get away with overlapping jurisdictions, roles, and responsibilities. This simple chart will show you how… Mumbaikars find a cause for concern every monsoon when BMC shifts the responsibility of fixing the lethal potholes on the city's roads to other agencies and a blame game ensues. The story is repeated on Mumbai's railway tracks where lack of footbridges kill a number of passengers. As the suburban railway falls under the jurisdiction of the Ministry of Railways, a central agency, BMC shrugs off its responsibility while the Railways cite lack of coordination from the BMC and ignore it too.
What this shows
Despite failing in multiple criteria of transparency, the fact that Economic Survey 2016-17 ranked Mumbai higher reflects a cumulative failure of all cities in India and exposes the opaque governments that run them.
Janaagraha, the Bengaluru based non-profit organization which conducted the ASICS survey also agreed.
The author works with Free A Billion, an NGO that aims to empower Indians by creating a popular demand for a new set of rules 
India
"All the schools in rural areas will resume physical classes for standards 5th to 12th," said school education minister Varsha Gaikwad.
India
The Nagpur Collectorate and District Disaster Management Office have appealed to farmers and villagers living near dams to take necessary precautions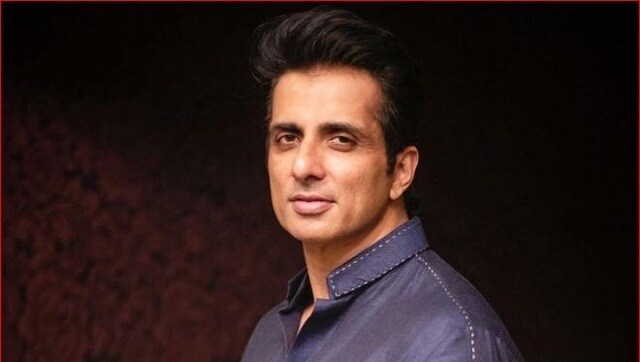 India
The CBDT also accused Sood of violating the Foreign Contribution Regulation Act (FCRA) while raising donations from abroad.