Machiavellian, capricious: Natwar Singh on Sonia's destruction of Cong
Former External Affairs Minister K Natwar Singh's autobiography is a damning account of Sonia Gandhi's run as party president, of the party's interference in government and in foreign policy decisions.
New Delhi: It was on the insistence of Rahul Gandhi that Sonia Gandhi declined to become Prime Minister in 2004, former External Affairs Minister K Natwar Singh said on Wednesday. Rahul's opposition was on account of fear that she too would be killed like his father and grandmother if she accepted the post, Singh said.
Singh (83), an estranged Gandhi family friend who quit the Congress in 2008 after he had to resign from the UPA-I government in 2005 in the wake of the Iraqi food-for-oil scam, claimed that it was not Sonia's "inner voice" that prevented her, as she had stated at the time, to take up the PM's post.
What's more, it was to persuade him from not referring to this particular episode in his autobiography that Sonia and Priyanka Gandhi met him at his residence in May this year, Singh disclosed in an interview to Karan Thapar on Headlines Today.
The book, titled One Life is Not Enough: An Autobiography is due to be released soon.
"Rahul was totally against his mother becoming Prime Minister. He said she would be killed like his father and grandmother and as a son he would not allow her to become PM. He was very adamant," Singh said, recalling a meeting on 18 May, 2004 where Manmohan Singh, Gandhi family friend Suman Dubey, Priyanka and he were present.
Rahul's opposition was conveyed to them by Priyanka, he said.
"As a son, full marks to Rahul," he said. Rahul was 34 years at that time.
Singh also claimed that Sonia apologised to him at their recent meeting after he narrated how he felt victimised by the UPA government.
"She said I did not not know (about the treatment meted out to him). I said nobody will buy it because nothing happens in the Congress without your knowledge, without your approval. Same is the case with government. She said I am sorry," he said, adding that the Congress President had also embraced him.
The book is expected to add to the scathing narratives of how the Congress party operated during the UPA-1 era. In it, Singh is said to have described Sonia Gandhi as "Machiavellian".
According to a report in The Indian Express, the autobiography has a five-page epilogue, apparently written after the Lok Sabha election results emerged, in which Singh says Sonia's achievement is the reduction of one of the greatest political parties into a "rump" of 44 members in the Lok Sabha.
The report says Singh appears to be still smarting from his sacking in the wake of the Volcker scandal. The report says: Natwar, once a close Gandhi family confidant, has written that while his hounding and harassment continues, "Sonia Gandhi can neither run nor hide". And on Sonia's own comment that she had felt betrayed by him, he writes, "It was a case of the pot calling the kettle black."
In fact, Singh dedicates a whole chapter of his autobiography to the Congress president, describing her as a "prima donna", an ambitious, capricious woman who "discreetly monitored the functioning of the most important ministries in the government".
Singh endorses the claim of Manmohan Singh's former media adviser Sanjaya Baru that important government files were taken to Sonia by Pulok Chatterjee, who was in the PMO. There was no question of protest over this as she was the "foremost" leader, he writes.
He also writes about the selection of PV Narasimha Rao as prime minister in the aftermath of the killing of Rajiv Gandhi. It was then Vice President Shankar Dayal Sharma who was Sonia's first choice as the Prime Minister in 1991 but Sharma, who then became President, declined the offer due to his poor health.
To a question whether Sonia would have accepted the PM's post in 2004 had Rahul not intervened, Natwar Singh told Thapar, "It is difficult to answer".
There are also accounts of foreign policy matters in Singh's book, including a description of how nuclear tests in Pokharan were called off in 1995 after American satellites picked up the scent of activity around the region. A report in The Indian Express says Clinton spoke to Narasimha Rao "in strong terms" and the then PM changed his mind.
There is also a description of the political atmosphere in the country during the signing of the Indo-US nuclear deal. According to Singh, Sonia was herself skeptical about the political fallout, supporting the move only about six months later.
Singh, whose son is a BJP MLA from Rajasthan, rejected the charge that he may have been prompted by bitterness and revenge for the way he was dumped by the Gandhis. He said, "It is important to tell facts as you know them."
Told that Manmohan Singh and Suman Dubey would both deny his claim that it was Rahul's opposition that led to Sonia not becoming PM in 2004, Singh said, "Of course they will. I am aware they will."
With inputs from Agencies.
Find latest and upcoming tech gadgets online on Tech2 Gadgets. Get technology news, gadgets reviews & ratings. Popular gadgets including laptop, tablet and mobile specifications, features, prices, comparison.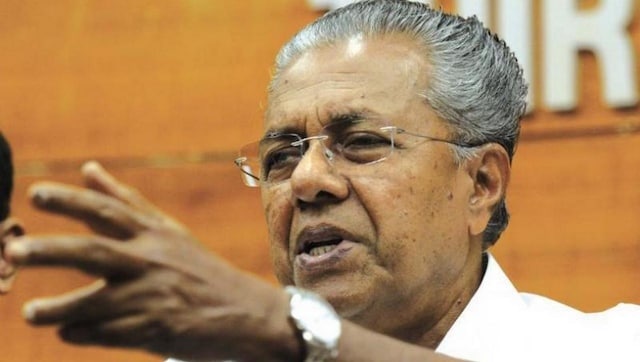 India
Responding to the Opposition, Kerala law minister AK Balan said Jaleel had not been arraigned as an accused, and that NIA's interrogation was to "seek information" as per protocol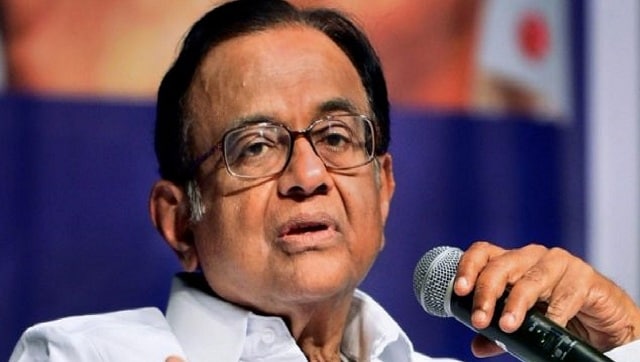 India
The party's comments came after Sitaram Yechury, Yogendra Yadav, Jayati Ghosh, and DU professor Apoorvanand were named in a supplementary chargesheet in Delhi riots case
science
The station is named Tiangong, meaning Heavenly Palace and Chinese media announced it was partnering with 23 entities from 17 countries to carry out scientific experiments on board.