Kerala political killings are symptomatic of communist regimes' propensity to use violence as tool of state machinery
It should be a matter of concern for all the citizens of the country as to why violence such as that seen in Kerala happens only under communist regimes.
Shyam Prasad, a 26-year-old Akhil Bhartiya Vidyarthi Parsihad (ABVP) activist was ruthlessly murdered on Friday in Kerala's Kannur district, while he was returning home on his motorcycle. As per the BJP's account, this is in a series of 84 killings of BJP-RSS workers, in Kannur district alone.
Political violence under Left-communist regimes is not an unusual phenomenon. In fact, it is as common as elections in a democracy. That is why we see ideological cousins of the CPI and CPM fighting in the jungles of Central India, against the authority of the Indian state, and against the rule of law imposed by the Indian Constitution, for over four decades now.
The other state with a communist government, Tripura, has also seen political killings of at least seven BJP members. It should be a matter of concern for all the citizens of this country as to why such violence happens only under communist regimes.
To answer this question, we also need to contextualize this in the global history of communist thought and its perpetuation. The Left in its entire history has used violence as a tool of state machinery, accession of power and perpetuation of its thought.
Joseph Stalin, who for the first time created a communist state, and is considered to be the tallest communist leader of all times, had himself orchestrated numerous mass killings and genocides which can only be compared to the killings by Nazi Germany.
There is a reason why whenever the Left argues against an adversary, especially the Right, the term 'Fascism' is referred and not 'Nazism'. This is so because Communist Russia was an ally of Nazi Germany for the initial part of World War – II. It was not just a simple military alliance cemented by the German-Soviet Non-Aggression Pact, 1939, but also an alliance of the methodology of killing.
When the Soviet communists invaded Poland from the west, in collusion with Nazi Germany, they massacred people in thousands. One such incident is Katyn massacre where 82,000 people were murdered and buried in mass graves of Katyn forests of Poland. Later in the war, Stalin was so pained by the attack of Nazi Germany on his country, when Germany violated the pact, that he didn't speak anything for seven days and went into a state of shock.
Another tall leader of communist thought, Mao Zedong of China, took communist lunacy to another level. He is believed to have murdered 1 million people, just to carry out land reforms in his country. Mao's communist way of handling a famine was: "When there is not enough to eat, people starve to death. It is better to let half of the people die, so that the other half can eat their fill." He caused the death of an estimated 50 million (5 Crore) people under his regime.
Hence, it is important that we place the Indian Left and communist thought in the history they actually belong. Killing of a human being is not even a proper impediment, if it is in the way of the larger agenda of communism. All the talk of tolerance, syncretism and freedom to speech and expression, is not the true depicter of the communist thought. The Left is not the forbearer of the liberal constitutional values it claims to be, it never was in its entire history, anywhere in the world. The truth is manifested in the bloody violence that is unleashed from time to time even in our own country, but we choose to ignore it.
In any other country following the model of a liberal democracy, like that of India, such amounts of indiscriminate killings would have been a cause of national furore and probably emergency. In India, ironically, we have become used to it.
The Union Home Ministry, which is also accountable for upholding rule of law within the country, has also not risen to the occasion to take decisive action in this matter. It is ironical that the party ruling in the Centre has its party members being slayed in scores in one of the states, just because another party is in power there.
Kerala is reeling under a textbook condition to be put under President's rule, because of the breakdown of constitutional machinery in the state. It can only be hoped that the Union government takes an urgent cognisance of the same, and restores the faith of the people in the administration.
Raghav Pandey is a research fellow with the Department of Humanities and Social Sciences, IIT Bombay. He can be reached at raghav10089@gmail.com, Twitter: @raghavwrong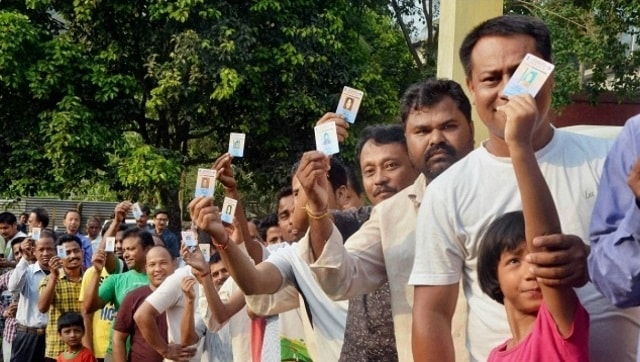 Politics
Counting began at 8 am under multi-tier security cover. At first, postal ballots will be counted and then EVMs opened
India
These new terms are being dropped like birthday toffees by columnists, social media influencers and assorted jihad sympathisers and the anti-India cabal
India
The man, Abdul Majid, in his post said the RSS and BJP leaders should apologise for the controversial remarks on Prophet Muhammad made by suspended BJP spokesperson Nupur Sharma, or PM Modi, Amit Shah, Yogi Adityanath's heads will be separated