Kashmir talks: Centre has underestimated militant threat and overestimated influence of politicians among youth
The Centre's decision to appoint a representative for talks in Kashmir is based on an underestimation of the continuing militant threat, and an overestimation of the clout of the few 'separatist' figures who might engage.
The Centre's decision to appoint a representative for talks in Kashmir is based on an underestimation of the continuing militant threat, and an overestimation of the clout of the few 'separatist' figures who might engage.
The move is not a surprise. It has been in the works before Prime Minister Narendra Modi gave a call on 15 August to embrace Kashmiris. Vigorous preparatory work has apparently been taking place behind the scenes.
Home Minister Rajnath Singh and BJP general secretary Ram Madhav stated during separate visits to Srinagar in September that the Centre was ready to engage with all stakeholders. Madhav said the talks would be 'unconditional'.
Not just that, in the last week of September, the army commander in south Kashmir took the uncommon step of publicly backing political engagement. The GOC told PTI on 27 September that "The situation has been brought to a level where political initiative can be started."
The RSS-BJP leadership may have figured that, having given their backers the impression that the Centre was giving the army a free hand to crush Kashmiri separatism, they needed such endorsement.
Word on the ground, however, is that, although most of the high-profile militant commanders have been killed over the past few months, more boys are going underground to join militant ranks than are being killed. There is a net increase in their numbers.
More directly unsettling for any proposed talks with political figures is the recent trend of political workers being targeted in their homes. Mainly Peoples Democratic Party workers, but some National Conference workers have also been killed.
Kashmiris have not forgotten that Fazl Haq Qureshi, the founder of the Hurriyat Conference and indeed of the insurgency in the 1960s too, was shot outside his home in 2009, years after he had engaged in talks with the then Union home secretary. Nor do people forget that nothing came of those talks, nor of the excellent recommendations of the 'interlocutors committee' that was set up in 2010.
In fact, if people in Kashmir by and large have absorbed a lesson, it is that the Centre engages in such talks after a mass uprising (as in 2010) and then shelves the process when it feels it can proclaim 'peace' and 'control'.
Carrot and stick
It appears that, at least at one level, the National Investigation Agency's (NIA) probes over the past few months have been to create pressure for such talks, rather than constituting a tangential approach. Some of those about whose unaccounted properties (here and abroad), information has been leaked, apparently by the NIA, welcomed the talks in uncharacteristically meek tones on Monday.
There has been speculation in Kashmir over the past several weeks about the possibility of a couple of Hurriyat leaders perhaps moving into 'mainstream' politics. However, the figures around whom speculation centres would be unlikely to make a radical dent in the political scenario.
Indeed, the sad fact remain that the minds and hearts of many Kashmiri youth have shifted so radically that they have little time or interest in any of the gamut of 'political' leaders of 'separatism'. They think of politicians in general as venal rent-seekers.
Having given up on politics as a fraud, many young Kashmiris have turned to radical pan-Islamism instead. Leading militant Zakir Musa, who claims to represent Islamic State and Al-Qaeda in Kashmir, may not have more than a dozen militant comrades, but the ideas he espouses have seeped into many young minds.
Analysts associated with the government tend to blame this trend on international influences. There is no doubt some truth to that, but perceptions regarding cow vigilantism, the BJP's Hindutva agenda, and the consequent insecurity felt by Muslims in some parts of the country have played no small role.
Such narratives already abounded before the mass uprising that followed the killing of militant commander Burhan Wani. They have grown since then.
The government's new representative has a tough task ahead of him.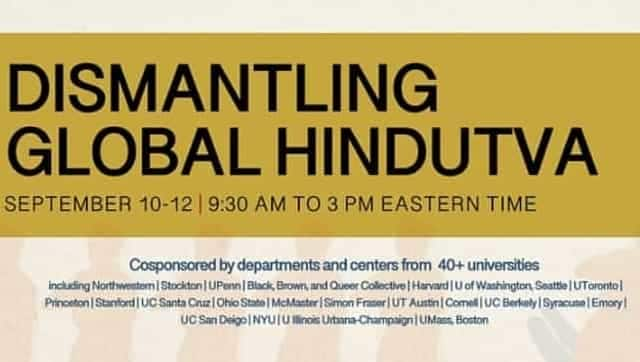 India
The Hindu dharma represents the world's most ancient continuously practised, indigenous spiritual and philosophical tradition
India
In trying new faces, the BJP seems to be focused on building a generation of political successors who can take over after a period of astonishing growth the party has seen under Modi and Shah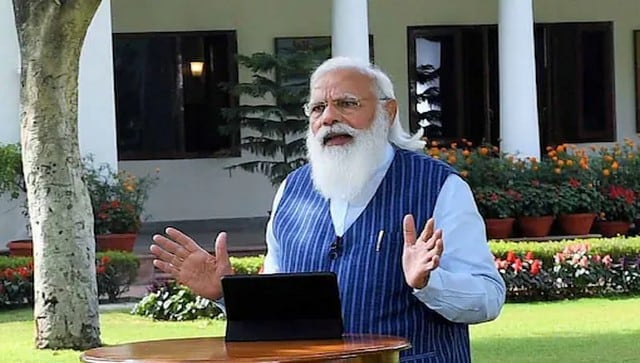 India
The reshuffle comes in less than a week after Prime Minister Modi last Saturday met secretaries of all ministries and departments to speak about required reforms in government processes.