Discrimination, disillusionment: What drives Kashmir youths to militancy?
Water cannons are used in other states, live bullets in Kashmir: Here are some of the insights gleaned from students in south Kashmir
The 12-year old child looks angelic as he stands at the back of the classroom in his bright uniform. The room seems cramped, with the rows of neatly turned out students. Gradually gathering confidence, the child relates a litany of complaints. His theme is discrimination. The army kills Kashmiris, he says. Kashmir students are beaten and badly treated in states across India while outsiders are safe in Kashmir.
Water cannons are used in other states, live bullets in Kashmir.
They fire shells at schools, he adds, his eyes dilating a bit. A teargas shell was apparently fired outside a nearby school during an exam a few days ago, when common people gathered to protest and throw stones during an armed encounter between militants and forces. The students view it as an unjustifiable tactic; it rankles terribly. So do memories of teargas and the blast from 'sound bombs' that they have experienced.
These do not repress.
They incite.
Beef is accepted in 'our religion', says another student, but Kashmiris have been oppressed over beef. Dadri is in their minds... and Udhampur.
This room full of students ranging from 12 to 18 years of age has been summoned from the playing field by their principal to talk to me. But they are not upset at being kept away from sport. They are eager to share their angst. Even when school gives over, it is only when staff come to say that a particular bus is about to leave, that students who have to take that bus leave the room. The rest say their homes are walking distances away; they want to continue this discussion. They will sit till evening if I will, even talk through the night, they say.
Their litany of complaints is one that has become common across Kashmir. It is the discourse that now undergirds the new militancy. The passion with which it is voiced is a little more intense in this school. For, this school is in a hamlet at the pulsing heart of the rebellion that has overtaken Pulwama district in the south district. The militant commander Abu Qasim, who was killed in an encounter last winter, spent three years living here. A number of militants have emerged from this belt northeast of Pulwama town.
More are ready.
Those in this classroom — including the girls sitting in the right half of the room — announce that they would all turn 'mujahid' if arms were available. That is echoed by students with whom I interact in different parts of south Kashmir during a four-day visit that takes me through Awantipora, Bijbehara, Aishmuqam, Anantnag, Kulgam, Shopian and Pulwama.
One hears the same complaints everywhere.
Comparisons are drawn with state action against the Jat agitation in Haryana and the Patel agitation in Gujarat: Water cannons there, bullets here. Further, students complain that their 'mothers and sisters' can't go into the fields for fear of humiliation. Among students, this discourse is new.
Talk of Islamic identity, jihad, Islamic rule, and discrimination against Muslims too is common. In one room full of students, the only response to 'Who is your hero?' is the prophet. 'Who in the contemporary world?' is greeted with silence. Not (Syed Ali Shah) Geelani sahib, I ask, or the Mirwaiz (Umar Farooq)? None of them, the students respond.
Not only is there great disappointment with the PDP-BJP coalition, many young people disparage democracy as a system. The Islamic State has no organisational presence here, but minds and hearts are full of notions that would suit it. Many more students talk of Pakistan than did five years ago when I toured the Valley's educational institutions extensively. Islam is their connection, they say. Some also talk of Islamic rule unbounded by nation states.
There are variations in opinions, to be sure. But some of the alternative voices tend to take a little time to emerge during conversations — anti-India voices being more ready at hand, and louder. Towards the end of my discussion with students at the Pulwama Degree College, a student speaks of corruption and doublespeak in his society. Another said, "The fault is not only with India or the army; we too are at fault."
Some residents of Pulwama and of Shopian speculate on whether the high levels of anti-State sentiment in the belt where Abu Qasim lived could also be related to the area's relative economic backwardness and the poor quality of local soil. An extraordinarily high proportion of students in that school classroom say their family earnings are from agriculture.
Five years ago, youths from such backgrounds — with family incomes less than Rs 5,000 a month — tended to prefer peace and opportunities for prosperity. They were against agitations and instability. That this has changed indicates that hope has been extinguished. Exclusivist and political ideas about religion have increased alongside.
Generally speaking, the youngest seem to be the most radical — in religious and political terms. One of the most vocal of the teenaged students in that school classroom speaks of corruption in society, but seems to equate corruption with participation in the establishment. He speaks of all those who work for the government as 'mukhbir' (informers).
An erudite phiran-clad friend in Shopian rues the extraordinary radicalisation among the young. Over steaming salt tea, my grey-haired friend dates the Islamic civilisation's intellectual decline from Ghazali's criticism of philosophy (Imam Ghazali died in 1111 CE). He speaks glowingly of India's spiritual traditions, Mahatma Gandhi, and Kashmir's Communist traditions. Although anger and a greatly increased sense of religion-based exclusivity are the dominant sentiments, they are not comprehensive. One student comes up after my lecture at a college in south Kashmir to say with a smile that he could not say it in the conference hall but, "I am an Indian".
He is certainly not the only one in south Kashmir who feels committed to India, but those who talk of Pakistan do so openly, vigorously. The numbers of those who do has jumped over the past five years. Over the past couple of decades, 'separatism' generally meant independence from both India and Pakistan.
"No wonder," observes freelance journalist Sheikh Hilal Ahmad of Shopian, "RSS activists talk of sending everyone they don't like to Pakistan so often that they have made Kashmiris think Pakistan is the place anyone uneasy with 'Hindutva' must go." Behind the jest is a valid point. The rhetoric and violence of RSS activists has indeed alienated Kashmiris. On the other hand, the kid-gloves the government used for Kashmiris who shouted slogans at JNU has not helped.
That Pakistan is back in focus is no cause for liberal Pakistanis to celebrate, however.
Generally, those Kashmiri youth who talk of Pakistan are extraordinarily radicalised and conservative.
World
Pakistan's statement came on a day the Centre invited 14 political leaders from Jammu and Kashmir to participate in a meeting to be chaired by Narendra Modi on 24 June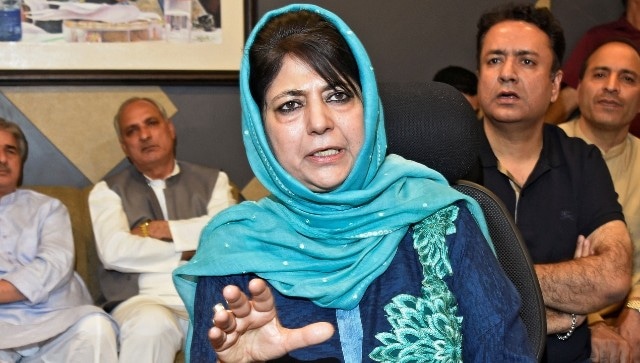 India
The PDP's political affairs committee, headed by Mehbooba Mufti, will take a final call on its participation in the meeting to be chaired by Narendra Modi on 24 June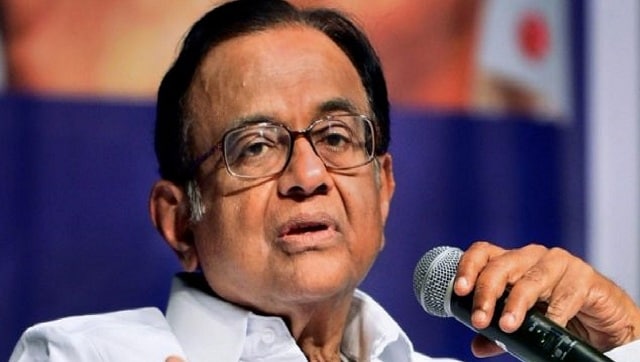 India
Chidambaram added that the 'dismembering' of Jammu and Kashmir into two UTs has been challenged in the Supreme Court, and that the cases are pending for almost two years