Karti Chidambaram arrest allows BJP to regain footing after PNB stumble, counter Opposition narrative
For the Narendra Modi government and the BJP, 28 February, 2018, will go down as an important date. For the rank and file, the day's events gave them something to cheer for and some talking points at a time when things aren't going the way they wanted.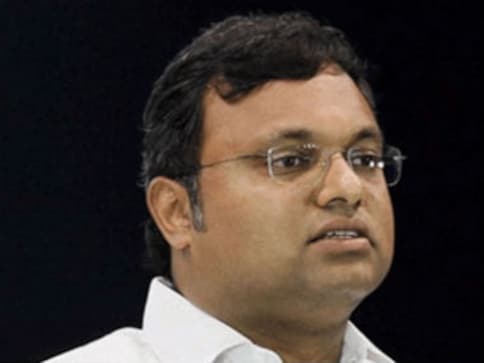 For the Narendra Modi government and the BJP, 28 February, 2018, will go down as an important date. For the rank and file, the day's events gave them something to cheer for and some talking points at a time when things aren't going the way they wanted.
Four important things happened today which will, yet again, help the BJP go on the offensive against its critics and political rivals. For some time now, Prime Minister Narendra Modi has been taunted by his critics for not keeping his promise of a crackdown against corrupt politicians.
The Punjab National Bank scam, where Nirav Modi and Mehul Choksi fled the country after purportedly swindling Rs 11,400 crore, put the Modi government on the defensive (even though the origins of the scam can be traced back to 2011). In the battle of perception, for the first time, the prime minister appeared to take a bit of a beating.
The other issue on which critics and rivals targeted Modi was sluggish economic growth. Some even claimed an 'economic downturn' had occurred in the wake of demonetisation and Goods and Services Tax (GST), two back-to-back disruptive measures taken by the prime minister. In their apparent enthusiasm after Congress improved its performance in Gujarat and Rajasthan bypolls, Modi's critics and rivals rushed to judgement.
Consider how things panned out today ahead of Modi and Shah landing at BJP's newly-built headquarters at 6 Deen Dayal Upadhyaya Marg to deliberate with 14 chief ministers and six deputy chief ministers of BJP -ruled states on their future course of action ahead of next round of Assembly elections and next year's parliamentary election.
But beyond taking some popular measures, the Modicare scheme — promised to provide free medical care of up to Rs five lakh each to 10 crore poor families (about 50 crore beneficiaries assuming five members per family) —  ensuring last-mile delivery on welfare schemes, and relief for farming and rural sector, party leaders and workers needed some talking points to keep their narrative going when faced with political adversaries at ground zero. The events that unfolded today was a mix: Some government induced and others plain coincidence.
First, while the TV news channels were focused on final journey of departed movie star Sridevi, news of the arrest of Karti Chidambaram, son of former finance minister and top Congress leader P Chidambaram, broke. Karti was arrested at Chennai airport when he was returning from a trip to England. While the news of Karti's possible arrest was speculated for some time, the news that he had been arrested by CBI on charges of criminal conspiracy, cheating, receiving illegal gratification, influencing public servants and criminal misconduct in INX Media case was huge.
As the case involved money laundering, it is being investigated by the Enforcement Directorate (ED). Karti moved the Supreme Court and sought a stay on the ED summons, but the apex court turned down his plea. The CBI demanded 15-day police remand from the court to interrogate Karti and received one-day custody. P Chidambaram is in England. He, in fact, left the country only a day ago.
The big question now: Will CBI question the former finance minister on his return? The allegation against Chidambaram senior is that though the bribe was allegedly paid to the son, it was he who purportedly facilitated favours to INX Media.
BJP MP Subramanian Swamy, who has been following the case in court, is demanding P Chidambaram's arrest.
Following Karti's arrest, there was speculation in media that P Chidambaram was winding up his England trip and would immediately return to Delhi. But by evening, such speculation died down. All eyes will now be to see when Chidambaram senior returns. The Congress has called Karti's arrest "vendetta politics" by Modi government. But then, BJP has a far bigger talking point: That it has the political will to take action against the high and mighty, irrespective of their political clout. The second part of Budget Session, which begins next week, is sure to see fireworks.
Second, on the critics' charge of a sluggish economy, the latest report from Moody's lifted the spirits of  the Modi government and the BJP. "There are some signs that the Indian economy is starting to recover from the soft growth patch attributed to the negative impact of the demonetisation undertaken in 2016 and disruption related to last year's roll-out of the Goods and Service Tax. The 2018 Budget includes some measures that could stabilise the rural economy that was disproportionately hit by the demonetisation policy and is yet to recover. As we have said before, the bank recapitalisation plan should also help credit growth over time, thereby supporting growth." The growth forecast for India in the calendar year 2018 is 7.6 percent and for 2019 is 7.5 percent.
Third, release of official data on Gross Domestic Product (GDP) for third quarter, the economy growing at rate of 7.2 percent was more good news for Modi and the BJP. Modi's critics and political rivals, including BJP rebel and former finance minister Yashwant Sinha, were very critical of Modi when GDP slowed down to 5.7 percent in April-June 2017 in the aftermath of demonetisation and period preceding the implementation of GST. The BJP can now claim that the government proved its critics wrong and that the economy under Modi's leadership is on upswing.
Moneycontrol argued that "the rebound in India's 'real' inflation-adjusted Gross Domestic Product  growth from 6.3 percent in the previous quarter (July-September) will likely help regain its lost status as the world's fastest growing major economy outpacing China, which grew 6.8 percent in October-December 2017 period."
The BJP can safely claim that the negative impact of demonetisation — whatever it was in the short term — is now a thing of past. In fact, the country grew past that rather quickly and business returned to normal.
Fourth, top BJP leaders including Modi, Shah, 14 chief ministers, six deputy chief ministers, senior central ministers are meeting at their party headquarters on Wednesday, (built in a record 18 months), described as the largest office in the world for largest political party in the world, which reflects a massive change in mindset for the party founded in 1980.
India
The ACB on Friday conducted searches at MLA's house and other premises linked to him and seized Rs 24 lakh as well as two unlicensed weapons
India
After over 40 days of hospitalisation, renowned actor-comedian Raju Srivastava died on Wednesday in Delhi. He was 58
Politics
Ahead of his youth rally in Himachal Pradesh, Congress on Friday attacked Prime Minister Narendra Modi saying he must answer why the BJP-led government failed to address issues of unemployment and the debt the state's burdened with.