Karnataka govt formation: Congress-JD(S) alliance off to shaky start with 'berthing pains' over portfolios, farmers' loans
The uneasiness of coalition partners became clear sooner than expected: Even before JD(S) leader HD Kumaraswamy took the oath as chief minister on Wednesday.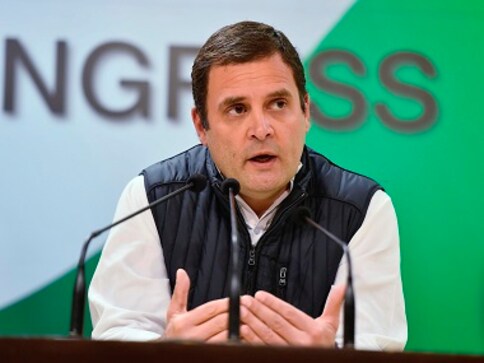 With Karnataka's new political kichdi supposedly signalling a spectacular Mahagathbandhan against BJP, the marriage of convenience between Janata Dal (Secular) and Congress may take on the form of an arranged marriage.
To make parents and family happy, partners may pretend it's all hunky dory and may even make the marriage last as long as they can. They will keep holding each other's hands even if they stare daggers and breathe fumes at each other.
National Opposition unity may sound like a splendid idea but its apparent showcase in Karnataka, the new JD(S)-Congress government, can get kicked around a bit by less fashionable things like Vokkaliga-Lingayat politics, personality egos and greed for power.
After all the betting that went on over who would form the government in Karnataka, voters are now placing a new wager: How long will the coalition last? There is nothing to suggest that the marriage will be on rocks quickly, not so soon after the magnificent photo op it presented for a whole gamut of non-BJP leaders who arrived to witness the ceremony. But the uneasiness of coalition partners became clear sooner than expected: Even before JD(S) leader HD Kumaraswamy took the oath as chief minister on Wednesday.
Just when Kumaraswamy thought he had almost crossed the hurdle of deciding how many ministers Congress must have in the government, he found himself staring at a new hitch: Congress isn't keen on letting him implement his grandiose but financially disastrous promise to waive farmers' loans.
Farmers can wait...
With a king-sized heart and a kindness that would have impressed Santa Claus, Kumaraswamy promised in his party's election manifesto to waive farm loans "within 24 hours of coming to power". Rid of all debts, he had said, the state's farmers could live happily in eternal bliss. But 24 hours before he was sworn in, Kumaraswamy lamely excused himself, and said he hadn't got a "full mandate" to implement it.
"It looks as if people themselves don't want the waiver because they didn't give me a clear mandate", Kumaraswamy joked on Tuesday. But nobody is laughing. It only leaves farmers wondering if a party's election promise is meant to be implemented in proportion to the seats it wins.
Kumaraswamy said he can't decide things on his own in a coalition. That seems fair enough, but Congress isn't even waiting for him to make the move officially. The party's leaders are taking the stand that Kumaraswamy's bonanza, if implemented, would reduce the state's economy into a shambles.
Kumaraswamy's promise to waive "all" farm loans — not just the cooperative loans waived by the outgoing Congress government — will cost the state some Rs 50,000 crore, a little over a quarter of the next state budget. The state is already finding it tough to implement the Siddaramaiah government's loan waiver totalling Rs 8,165 crore. Siddaramaiah's populist "bhagya" schemes take up as much as half of the state's budget.
If Kumaraswamy keeps his promise, he may have to junk most, if not all, of Siddaramaiah's pork barrel schemes.
The 'berth' pangs
The last hasn't been heard about how many ministers Congress will have in the ministry, though an agreement has been reached to let JD(S) have 11 ministers and Congress, 22, including a deputy chief minister. Counting the chief minister, the team will have 34 ministers, which is the sanctioned strength. State Congress president G Parameshwara, a Dalit, will be a deputy chief minister. To accommodate the Lingayat community, Congress wanted another deputy chief minister's post, but Kumaraswamy rejected it outright.
Of the newly elected 222 MLAs, Lingayats account for the highest number (58), including 38 of BJP and 16 of Congress. With the chief minister's post going to the rival Vokkaliga community, the Lingayats believe they have the short end of the stick and are demanding at least a deputy chief minister's post as a consolation prize. But there are many Lingayat claimants in Congress for the No. 2 slot, with Siddaramaiah propping up his own candidate MB Patil.
So, making Parameshwara the deputy chief minister upsets Lingayats. It also upsets Siddaramaiah for two reasons: One, he has no love for Parameshwara; two, the post has been denied to his own Lingayat acolyte Patil.
It's one thing to decide on the number of ministers, but quite another to distribute portfolios, for which a mad race has already begun in Congress.
Such rumblings in Congress do not augur well for the long life of the coalition. But there could be more of these in future.
That's exactly what would revive the government-formation hopes in BJP, whose clumsy attempt to grab power ended in a fiasco. The JD(S)-Congress MLAs whom the BJP targeted for wooing rebuffed the party, and BS Yeddyurappa's shame of resigning after being chief minister for 55 hours was nationally telecast.
Any sort of rebellion in Congress, however, will only provide BJP with new targets. This time, it may be easier. Congress dissidents will be sitting ducks for BJP, especially if the prey is winking at the predator.
Not surprisingly, JD(S) and Congress are not letting their MLAs out of hotels and resorts where they will cool their heels under watchful eyes till Kumaraswamy's floor test on Friday.
JD(S) was in coalitions earlier, first with Congress and later with BJP. But the new coalition is of the tail-wagging-dog kind, with secondary partner Congress having twice the number of MLAs of the chief minister's party. If Congress believes it can browbeat Kumaraswamy into doing its bidding, it is mistaken.
Kumaraswamy's coalition management principle is pretty simple: He and he alone will be the boss.
Click here for LIVE updates on Sterlite protests
also read
India
Congress leader Rahul Gandhi on Thursday said that Muslim League is a completely secular party and there is nothing non-secular about the outfit, drawing a sharp condemnation from the BJP
Politics
Rahul Gandhi claimed, 'What is happening to the Muslim community in India today, happened to the Dalit community in 1980s'
Politics
Rahul Gandhi has once again come under fire for his remarks during an overseas trip. This time he is in the US. Addressing a gathering in San Francisco, the Congress leader said that all minority communities 'feel attacked' in India; the BJP has accused him of 'insulting the country'