UP's Kairana turning Kashmir? BJP's communal spin based on distorted facts
BJP Parliamentarian Hukum Singh is turning into another Kashmir — Hindutva brigade's favourite pseudonym for a place where Muslims force Hindus to migrate.
Elections are coming to Uttar Pradesh and so is the inevitable wolf.
For some fortuitous reason, somebody up there manages to conjure an existential threat to Hindus of western Uttar Pradesh from you-know-who just before an important election. Lok Sabha polls: Muzzafarnagar is under threat. By elections for Assemblies: Love jihad. And now: Kairana is turning into Kashmir. Immaculate timing!
The latest cry of 'Hindu khatre main hain' has been raised by BJP Parliamentarian Hukum Singh, who claims Kairana, a small town part of Shamli district in UP, is turning into another Kashmir — Hindutva brigade's favourite pseudonym for a place where Muslims force Hindus to migrate.
Singh has produced a list of some 350-odd families he claims left this town, just around a 100 km from Delhi, for fear of being victimised by Muslims of the town.
In the BJP's long list of crying wolf, this is yet another Malda moment: a mischievous misrepresentation of facts to raise the communal temperature of the state. Since it just won an election in Assam by raising a similar bogey of Hindus being under threat from the rampaging armies of Bangladeshi immigrants, its national executive too has joined the chorus.
The BJP's strategy, for those who are still naive enough to not know it, is simple: Foment fear psychosis among Hindus through imaginary threats and gross exaggeration, pitch itself as the saviour and hope voters scurry to voting booths like scared chickens.
For the BJP, fear is the key. The party preys on the minds of a terrified voter.
Time for some facts about Kairana, the purported Kashmir of western UP.
For the past several years, two criminal gangs have been operating in the area. These are led by Mukim Kala, rumoured to have 29 members under his baton, and Furkan. Since 2013, for socio-political reasons we will discuss later, the two gangs have scaled up their activity in the region. Extortions threats, crime and gang wars have become rampant.
Kala and Furkan, who are both in jail, have threatened dozens of families over the past three years. But — notice the difference here — the gangsters, like all smart criminals, do not differentiate between money on communal lines. Both Hindu and Muslim traders are targeted, threatened and made to pay up.
Kala and Furkan are criminals, just like the Tyagi brothers who ruled UP once, who happen to have Muslim names. The problem in Kairana is because of criminals, not Muslims. No, nobody is marching on the Hindus of Kairana under Islam's flag.
According to official records, eight cases of extortion were filed in Kairana since 2013. But, like everywhere else, the actual numbers are much more, perhaps more than a 100. Most of the people who are approached do not go to the cops, they either pay up through a middleman or find some other mechanism of dealing with constant pressure of criminals.
It is true some families, not 350-plus Hukum Singh's gospel claims, have left Kairana. A few months ago, former president of the local vyaapar sangh (traders' organisation) Arvind Singhal left for Shamli under police protection after gangsters approached him.
But, at least five Muslim traders too have been made to cough up money after they were threatened by gangsters. As BJP leader Dilip Singh Judeo famously said on camera while allegedly accepting bribes: Paisa khuda to nahin, par khuda ki kasam, khuda se kam bhi nahin.
Short point: Money is the only god of Kairana gangsters.
Kairana has always been a Muslim-majority area. According to reports, more than two-third of the population is Muslim. Their numbers, incidentally, have gone up because a large number of Muslims sought refuge here after the riots in Muzzafarnagar and settled down in makeshift colonies. To argue that the demographic mix has changed only recently is just communal balderdash.
According to S Raju, a senior journalist with the Hindustan Times, the recent spurt in criminal activity is because of the political vacuum in the area. "For several years the town was represented in Parliament by Munawar Hasan and his wife Tabassum Begum. But, after Hasan's death in a road accident, the family's hold over local administration diminished," he says.
Hukum Singh, the incumbent MP, does not take any interest in thana-kachhari (grassroot issues) because he feels his stature has gone up. So, the local administration has become blase about the rising threat from criminals.
Singh's list, compiled obviously by his overenthusiastic team, is as reliable as the earlier lists put out by the BJP of Hindu girls who had fallen to "love jihad." As The Indian Express reports, 68 persons included in the list are dead. Some others left the town years ago for various reasons, including job and business opportunities.
NDTV reports that it went looking for 15 families in Singh's list to 4 colonies in Kairana. It found that a chunk of the families had left around five years ago. A few families left two years ago after some local businessmen were murdered.
If the argument that a religion and its practitioners should be held accountable for the activities of a criminal, many Indian states would have by now turned into a Hindu equivalent of Islamic State. In Rajasthan, for instance, Anand Pal and his gang extort money from people across the business and political divide in the communally-sensitive Shekhawati region. Is that because of his Hindu beliefs? Was Phoolan Devi a Hindutva jihadi?
The Akhilesh Yadav government should be hauled over the coals for letting goons establish their raj in Kairana, letting people live in fear of extortion and crime. There should be sustained pressure on the administration to demolish Kala and Furkan gang, shut down their operation.
But giving a communal spin with the help of a fictitious list to a law and order problem could lead to a longer list of riot victims. And this time the names would be real.
Find latest and upcoming tech gadgets online on Tech2 Gadgets. Get technology news, gadgets reviews & ratings. Popular gadgets including laptop, tablet and mobile specifications, features, prices, comparison.
India
The outbreak has already been confirmed in Kerala, Rajasthan, Madhya Pradesh, Himachal Pradesh, Haryana, Gujarat and Uttar Pradesh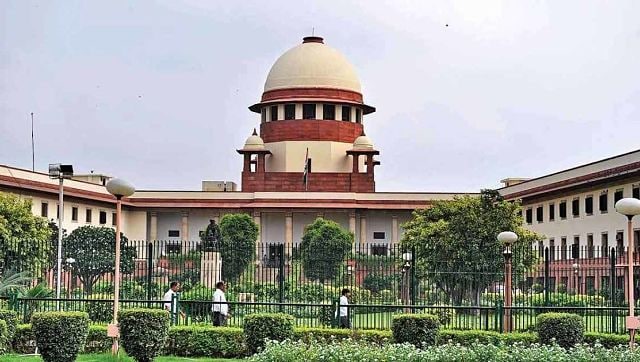 India
The apex court's decision came in response to a bunch of petitions which challenged the validity of the laws which regulate religious conversions due to inter-faith marriages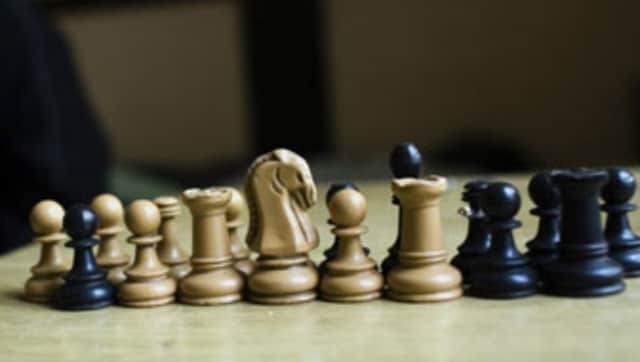 Sports
The AICF has been split into two factions, one led by Raja and the other by Chauhan. The two have been at loggerheads for some time over various issues, including the conduct of the elections.