Jammu and Kashmir urban local body polls: BJP trounces Congress in its bastions, wins from many militancy-hit areas
The BJP won the elections to 100 municipal wards in Kashmir in the urban local bodies (ULB) polls.
Srinagar: The BJP won the elections to 100 municipal wards in Kashmir in the urban local bodies (ULB) polls, whose results were declared on Saturday, trouncing the Congress in its bastions as it rode on the support of the Kashmiri Pandit (KP) voters. BJP benefited as its arch rival didn't field candidates in many seats.
As per the results which were declared, the BJP — for the first time in the electoral history of the state — managed to win 100 seats. While it bagged 24 seats through a contest, it won other 76 seats uncontested. BJP's gain came at the expense of Congress, which won a total of 157 seats, including 78 uncontested. The independents won a total of 178 wards and emerged victorious in 103 seats through a contest while there was no contest in 75 other wards.
In south Kashmir's Devsar Municipal Committee (MC), BJP won all the eight wards as its Muslim candidates were elected from the area. Likewise from Qazigund Municipal Committee, four BJP candidates were elected while three seats were vacant. Congress' Devsar MLA, Mohammad Amin Bhat, said that the party didn't field candidates in Qazigund and Devsar.
"Before the elections, incidents of militancy had stepped up. Due to the security scenario, we didn't field any candidates."
"The BJP has largely won the seats by fielding candidates who are not known to people or by making the KPs contest. How can Kashmiri Pandits who are settled in Jammu carry out development in Kashmir?" he said.
From Municipal Council Sopore, which is represented by Congress in the Assembly, BJP has won 7 seats. In one ward, an independent candidate was elected while 13 other wards are vacant. Congress' Sopore MLA, Haji Abdul Rasheed, also said that the party didn't field any candidate in Sopore.
Even from the Municipal Committee Dooru, the BJP won two seats while 15 were bagged by the Congress. From Dooru, Congress state president GA Mir had lost the 2014 Assembly elections to PDP by only a thin margin. Likewise from Mattan in Anantang, the saffron party won eight wards while one seat was won by Congress and an independent candidate each. From Municipal Committee Bandipora, from where Congress is represented by its MLA Usman Majeed, BJP has won three wards while in 12 wards, Congress candidates were elected and two have been won by independents.
The BJP candidates even won from the separatist hotbeds of the southern part of Kashmir. All the 17 wards of Municipal Committee Shopian have been won by the BJP's Kashmiri Pandit candidates.
The saffron party's candidates were even declared elected in wards of the Municipal Committee of Tral, hometown of slain Hizbul Mujahideen militant commander, Burhan Muzafar Wani. Out of the 13 wards of the Tral Municipal body, nine wards remained vacant as none filed the nominations while three wards have been won by Kashmiri Pandit (KP) candidates on BJP ticket and one by an independent candidate.
From Municipal Committee Pulwama, a BJP Muslim candidate has won from two wards of Prichoo and Sirnoo. In Municipal Committee Pampore, three wards have been won by BJP's KP candidates, while a woman from a Muslim party has been elected from another ward, and the other was won by an Independent. 12 seats are vacant.
The BJP has even won from the three wards of Municipal Committee Langate, bastion of Awami Ittehad party (AIP) president, Er Rashid. Other 10 wards have been won by the independent candidates.
The contest in Kashmir has been largely between the independents backed by People's Conference (PC) chairman, Sajad Gani Lone, Congress and the BJP.  Both the NC and PDP have boycotted the polls, claiming that Government of India (GoI) was trying to scrap Article 35-A, which bars outsiders from owning properties in Kashmir.
In the polls which were held in four phases in Kashmir, the turnout was negligible in the range of 3 to 4 percent, which was termed by separatists as a "vindication that the Kashmiris are seeking freedom from Indian rule."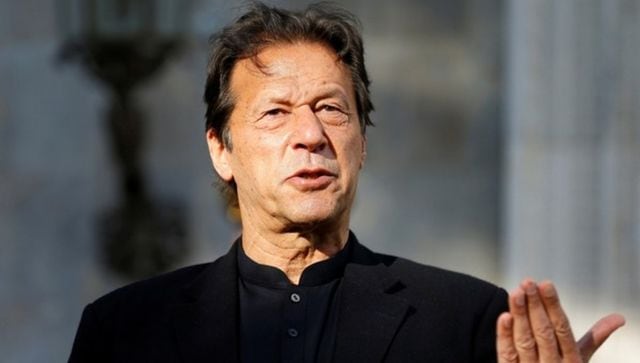 World
Khan added, 'they are trying their best' to disqualify him ahead of the general elections in the country, adding that 'new cases are being registered' against him every other day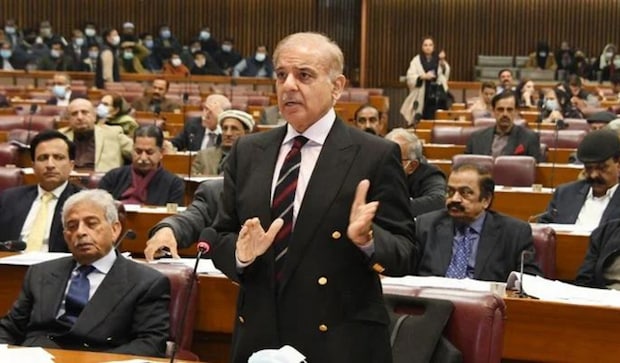 World
Pakistan is battling to fix its economic and political fissures amidst a parochial political rivalry between former premier Imran Khan and the current government.
Opinion
One must admire the audacity of the British establishment which has taken to the most egregious slander against Prime Minister Narendra Modi on the BBC, trying to incite Muslim revolt in India with blatant lies, even as it is negotiating the FTA