Internet ban in Kashmir: Opposition criticises government over continuing inconvenience, newspapers hit hard
The internet blockade which has been imposed in Kashmir by the government to curb incidents of stone-pelting has most affected political activities and the newspapers.
The internet blockade which has been imposed in Kashmir by the government to curb incidents of stone-pelting has affected political parties and newspapers the most.
The opposition parties, including Congress, have been unable to send statements to the newspapers. Organising political gatherings by communicating with workers on WhatsApp and social networking sites has become impossible. Most newspapers couldn't hit the stands or update their sites because of the internet blockade. News gathering remains severely affected.
National Conference Provincial Spokesperson Imran Nabi Dar said that "this is the worst that could have happened." "The internet gag has affected our work. We are not able to communicate with the workers and organise meetings," he said. Most National Conference leaders including former chief minister and party's working president, Omar Abdullah, remain active on social networking sites, but reaching out to the people has become difficult.
Congress has also not been able to keep people informed about its political activities. Late on Sunday, it sent out a text message saying it has cancelled political meetings in south Kashmir due to violence during the polling, in which at least eight civilians were killed. PDP spokesman Mehboob Beg said,"The placing of a ban on the internet is the last resort. The government sees it as a necessity to improve the conditions in Kashmir.''
Police said that the internet blockade has become necessary to check the spread of rumours as well as ensure that youth don't mobilise to support stone-pelting. In addition to a ban on broadband services, authorities have suspended the internet services on mobiles as well. The ban is unlikely to be lifted before 12 April, when Lok Sabha elections are scheduled to be held for Anantang district.
According to top police officials, some youth were caught spreading rumors and even " instigating'' violence particularly in south Kashmir, due to which the police had stop internet services.
Senior Superintendent of Police (SSP) Pulwama, Rayees Ahmad said that they have detained over 140 youth who had been spreading rumors and even asking people to hit the roads to pelt stones. "We had started to keep a tab on the use of social networking sites and WhatsApp groups in Pulwama. We found that a number of WhatsApp groups were run by people who wanted to foment trouble. Many of these groups have been blocked. Some have disbanded fearing that they would be dealt with under law," he said.
He added that a number of youth who had been detained were later released after promising they wouldn't indulge in any  "anti-national activities."
Recently some of the people running WhatsApp groups had spread the news that Chief Minister Mehbooba Mufti's cavalcade was attacked by a stone-pelting mob. The government, however, denied that any such incident took place and warned of strict action against rumour mongers.
A rumour that bulbs distributed by the government at subsided rates contained recording devices spread, causing many people in south Kashmir to destroy the bulbs. The government was forced to clarify that the bulbs had not been bugged. News spread on WhatsApp groups that Minister of Revenue Abdul Rehman Veeri was attacked with stones in Bijbehara. Veeri clarified that these rumours were baseless. "Some miscreants don't want the government to deliver," he said.
However, Dar said that the internet gag would only make things worse. "What is the logic that the internet blockade will check rumors? It will in fact, spread more canards. We are hearing all sorts of things in the absence of any credible means of communication. Mehbooba Mufti lacks political experience, which is why she is resorting to steps such as placing a ban on the internet," he said.
Explainers
The BBC's documentary-- India: The Modi Question-- comes at a critical time, when Lok Sabha elections are just a year ahead. Would the documentary affect the popularity of PM Modi or would he emerge even stronger? Tune in to find out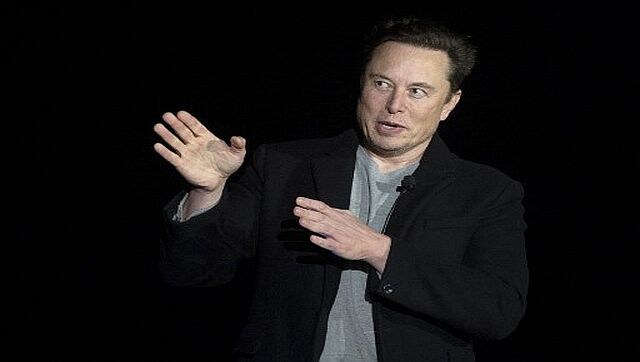 World
The announcement comes as the social network has faced major economic uncertainty since its takeover by Musk in October
Opinion
One must admire the audacity of the British establishment which has taken to the most egregious slander against Prime Minister Narendra Modi on the BBC, trying to incite Muslim revolt in India with blatant lies, even as it is negotiating the FTA