'Inko sikhaiye kuch': BJP leader claims this is what Mulayam Singh Yadav told Narendra Modi at Adityanath's oath ceremony
Mulayam after congratulating Modi over his historic win, leaned over to the Prime Minister and asked him to 'take care of his rebel son Akhilesh Yadav.'
Nothing has managed to warm up the media circle as much as Mulayam Singh Yadav, apart from Yogi Adityanath, ever since the latter was chosen to be the Uttar Pradesh chief minister.
As Samajwadi Party patriarch casually strolled over to Prime Minister Narendra Modi right after Adityanath's swearing-in ceremony, paparazzi were on it to catch the two stalwarts exchange a few words, which became an extremely huge issue of national importance (NOT).
However, as the former bent over to whisper something into Modi's ears, an apprehensive media that was until then riling away the BJP over it's not-so-run-of-the-mill pick for the UP chief minister, was quick to pick up the much needed lighthearted breather of a news.
What followed were several tongue in cheek comments and speculations over what could have been the subject of the two leader's private conversation. While some guessed Mulayam was asking about the secret recipe of electoral victories from he-who-never-loses-an-election, others thought, it was a gesture by Modi to reunite the Yadav pere, as the duo smiled on.
Looks like, The Telegraph, did manage to eavesdrop and tell us what really went on. According to a report in the news daily, Mulayam after congratulating Modi over his historic win, leaned over to the Prime Minister and asked him to "take care" of his rebel son Akhilesh Yadav. The newspaper attributes the news to a "senior BJP leader" who wishes to remain anonymous and claims to have overheard the snatches of the conversation.
As Mulayam said this, he also gestured towards his son, who noticed the move and promptly walked over to the senior politicians and shook Modi's hands. With Modi's hands still firmly held in Akhilesh's in a handshake, Mulayam pressed on and said "inko sikhaiye kuch" apparently referring to the tricks of the trade that is political.
Mulayam's move may well be looked upon as parental anxiety taking over the ego-clash within the political behemoth.
Mulayam has been pushed to the sidelines by his son, who dethroned him just before the elections in January, taking over the reins of the party from him. Mulayam, ever since, has been said to be unhappy with the state of affairs within the party. He publicly disapproved of Akhilesh's decision to form an alliance with his long-time political rival Congress and chided his son for overlooking the veterans and loyalists within the family.
He also, for the first time ever, remained largely inactive in the canvassing ahead of the crucial Assembly elections. As leaders from across the political spectrum criss-crossed the entire state to woo the voters, but Mulayam mostly kept indoors. In fact he only addressed two rallies this time, a stark contrast to the over 300 rallies he had addressed in the 2012 Assembly polls.
India
Prime Minister Narendra Modi on Tuesday laid the foundation stone of Raja Mahendra Pratap Singh State University in Aligarh
Politics
The university is being established by the Uttar Pradesh government in memory and honour of Raja Mahendra Pratap Singh, a freedom fighter, educationist and social reformer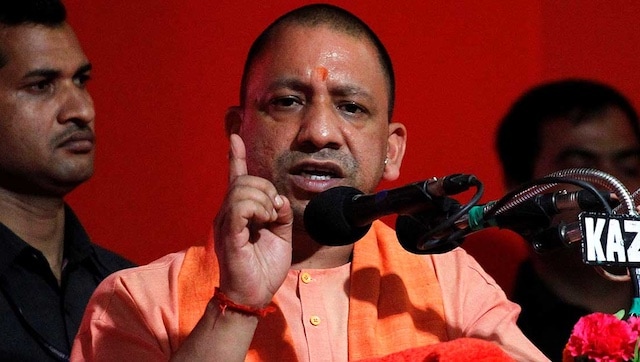 India
The UP government had in July unveiled a policy aimed at stabilising the population in the state and reducing maternal and infant deaths in a time-bound manner. Yogi Adityanath called the rising population a 'hurdle in development'