Goa Election 2017: BJP, Congress woo regional parties; saffron ally MGP wants Manohar Parrikar back
The electoral math in Goa is turning to be anybody's game. While the Congress has emerged as the single largest party with 17 seats, the ruling BJP has 13 — 8 short of the majority mark of 21 seats.
The electoral math has begun and Goa is turning out to be anybody's game. While Congress has emerged as the single largest party with 17 seats, the ruling BJP has 13, eight short of the majority mark of 21 seats.
Given the fractured mandate, the seats won by debutants Goa Forward Party and BJP's former ally, Maharashtrawadi Gomantak Party (MGP), could end up being critical, as would the three Independent candidates. Here is how the two parties are looking to form the next government.
Congress claims to have the numbers
Congress has the best chance to form the government in the state, as it has emerged the single largest party with 17 seats. Congress general secretary Digvijaya Singh claimed the party will confidently form a government. "The BJP has been involved in horse-trading, promising sums, ministries, corporations and SUVs to the non-BJP MLAs to get their support," he said, adding that BJP should accept the people's mandate and concede defeat.
Thanking voters in Goa, in a Facebook post, Singh also wrote: "We have learnt our lesson and mistakes made in 2007-12 won't be repeated. My sympathies for Manohar Parrikar. But give him credit for his never say die spirit."
The party is meeting on Sunday to choose the leader of the legislature party and deciding the future course of action.
The lone NCP MLA, Churchill Alemao, who has been a part of a Congress-led coalition government from 2007-12, has said he was keen to be a part of a government. Singh also told reporters in Goa that Alemao was not averse to joining a Congress-led coalition.
Manohar Parrikar's return boosts BJP's chances Despite having only 13 seats, the saffron party is confident of forming the government for the second consecutive time. Newly elected BJP MLAs on Sunday passed a resolution demanding the return of Defence Minister Manohar Parrikar as state chief minister. The resolution was passed at a meeting of BJP MLAs, at a meeting attended by Parrikar, Union minister Nitin Gadkari and caretaker chief minister Laxmikant Parsekar. Meanwhile, seven Catholic MLAs of the BJP on Sunday made a public plea to regional parties and independent legislators to support the party in government formation in Goa. BJP MLA Michael Lobo said, "We seven MLAs are appealing to Goa Forward, MGP and Independents to support us and form a stable government in Goa." Incidentally, it is for the first time that BJP's Catholic legislators have outnumbered Hindus, with seven legislators elected to the Assembly. Independent MLA Govind Gawade, who was backed by the BJP during the election from Priol constituency, is also expected to back the party. With MGP also keen to see Parrikar back as chief minister, and having passed a resolution to this effect, the party may yet be in charge in the state.
We will support BJP on the condition that Manohar Parrikar is declared the CM candidate of Goa: Deepak Dhavlikar President, MGP pic.twitter.com/DyTjeFl2R0 — ANI (@ANI_news) March 12, 2017
Reports suggest that BJP's former ally MGP would back the party if Parrikar comes back to Goa. Sudin Dhavalikar and his brother Deepak were ministers in the BJP-led coalition government for a good part of the last five years but were sacked by Parsekar two months before polling took place on 4 February, after the brothers criticised his leadership.
"MGP unanimously passed a resolution that it will extend support to BJP if they recall Parrikar from the Centre to the state and appoint him chief minister," MGP leader Sudin Dhavalikar told PTI after emerging from the party's legislature wing meeting.
"The resolution is very clear. MGP will support BJP only if Parrikar is made Chief Minister. Our support is not to BJP but to Parrikar," he said.
Goa Forward Party holds the key to government formation
Meanwhile, debutant Goa Forward Party could well become kingmaker now. The party, led by Vijai Sardesai, has said that it's in contact with both parties and is awaiting a formal invite from both. "We have not given any letter of support to anyone. Informal talks are going on with the Congress and the BJP. Leaders of both the parties are in touch with us," GFP president Prabhakar Timble told PTI.
The GFP may have contested election on an anti-BJP plank, but on Thursday, Sardesai surprised many when he praised Parrikar's leadership. On counting day, Sardesai told CNN-News 18, "Congress can't take us for granted, we'll support them. Need to see how our party can grow. Will take stock of final numbers this evening."
Of the three independent legislators, Rohan Khaunte has said he would back the Congress, if it staked claim to form a government. "They supported me during the election. I will go with the Congress," he said.
Govind Gawde, another Independent, has gone the other way, supporting BJP and saying the party supported his campaign. The third Independent, Prasad Gaonkar, has been tight-lipped.
With inputs from agencies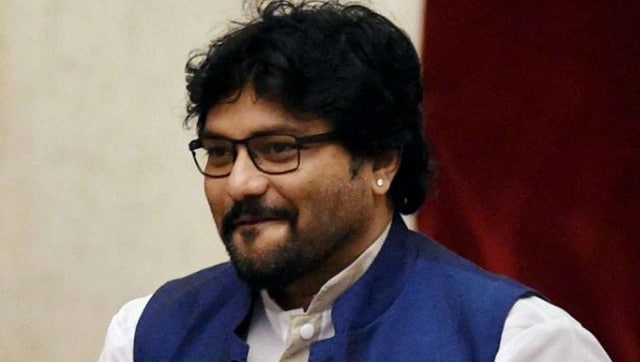 Politics
The two-term MP thanked BJP for having shown confidence in him and reiterated that he did not want any seat if he was not a part of his erstwhile party which had first brought him political renown
Politics
For all her 'connect with the people', Priyanka Gandhi Vadra's 'Hinduism' is even more farcical than Rahul Gandhi's
Politics
In a series of tweets, his media advisor Raveen Thukral revealed Singh's plans today