Gamlin is just an excuse: Kejriwal's war with Delhi LG Jung was inescapable
Kejriwal, a two-time chief minister and former bureaucrat, should have known that in the government no one asks and no one signs on a loose piece of paper but it's always the files which move for sign and seal.
Delhi has for long been called a city state. It has an elected assembly and chief minister but ever since the Government of National Capital Territory of Delhi Act was enforced in January 1992, it enjoyed a unique status of partial statehood. The Lieutenant Governor has enjoyed a special status, having slightly greater administrative and discretionary powers than governor of a regular state of Indian union and was not to be considered as an equivalent to an administrator.
Successive chief ministers, since the time, the first elections were held under the new Act and first elected chief minister Madanlal Khurana assumed office in 1993, have resented this formulation under the Constitution and various conduct of business rules. The elected head of the city state, did have the title of chief minister but never had the same powers. His writ also didn't extend to the three civic bodies in the Capital, MCD, NDMC and Cantonment board, as also in matters of land, law and order or to Delhi Police.
It was taken as an accepted fact, albeit grudgingly. The chief ministers Khurana, Saheb Singh Verma, Sheila Dikshit occasionally clashed with Lt Governor on issues and petitioned union government for full statehood in their own varied way.
But things changed from February 2015, when Arvind Kejriwal assumed office of chief minister with an unprecedented popular mandate, winning 67 out of 70 seats. The turf war between the LG Najeeb Jung and the Chief Minister became order of the day. Conflict rather than cooperation became the norm and before the new government could complete its first 100 days in office, it has escalated into a full blown war.
Ironically, all this happening on an issue, which was otherwise a most routine matter – designating a senior IAS officer as acting chief secretary for 10 days. The regular chief secretary, KK Sharma (who was Kejriwal's choice), had gone on a leave to attend to some private matters in the USA (May 14-24).
Former Delhi chief secretary Shailja Chandra says this was most routine matter and should not have taken more than five minutes to be sorted out. It's a settled norm, at least so far, is that the senior most officer in the government, officiates during such leave of absence of the top bureaucrat.
It thus appears that the issue was not whether Shakuntala Gamlin or Parimal Rai was designated as acting chief secretary, the issue was whose word was final, the LG's or CM's, even in matters which were otherwise decided by hierarchy. Kejriwal, in any case, had got who he wanted as Chief Secretary and the union Home Ministry had acted as per his wish, instantly brining Sharma from Goa to Delhi. There are rumours that Sharma is not very happy working in his current capacity and may extend his leave beyond the sanctioned May 24.
Kejriwal was perhaps looking for a spark... an excuse that would allow him to take on the LG and set out for his larger political demand for full statehood.
But he chose the wrong way, maligning Shakuntala Gamlin -- at the fag end of her career without any evidence, charge sheet, hearing or trial -- and that could in no way be justified.
Even worse was the manner in which Kejriwal targeted Gamlin – the chief minister going to a rally of auto rickshaw drivers in the Capital and declaring the second senior most officer in his government, principal secretary (power) and acting chief secretary to be corrupt, someone who instead of serving the government and the people was acting as a lobbyist of a particular power distribution company. Gamlin, Kejriwal told the gathered audience carried a piece of paper and kept on pestering the power minister to sign it, without informing him what was it about. Kejriwal, a two-time chief minister and former bureaucrat, should have known that in the government no one asks and no one signs on a loose piece of paper but it's always the files which move for sign and seal.
The key question – was Kejriwal who only recently had sermonized the media, was well within his right or dignity of the office he holds to publicly berate one senior lady officer. Some might even say that his actions may have been perceived as the kind that would incite the crowd against the said officer. However, if she was so corrupt... why didn't Kejriwal begin official disciplinary or criminal proceedings against her? Why did he allow her to continue as power secretary? Why did his secretary virtually force her to withdraw from the post? As things turned out, it was Kejriwal's choice Parimal Rai who withdrew instead.
Gamlin's glaring act of lobbying, according to Kejriwal, was that she asked the minister to sign on a comfort letter for one of the power distribution companies. It is not for the first time that the government has issued comfort letters to the Delhi Power Finance Corporation, a government to government letter for loan to a joint venture power company. Firstpost has assessed comfort letters issued earlier, which clearly says that the private promoter of the discom will pledge 51 percent of its share as security and the government will help it realise the dues in case of default on payment. The government is a 49 percent shareholder in discoms. It does not become a guarantor, in case of a default situation, as Kejriwal alleged against Gamlin in that public rally.
In a shocking move, at least in Delhi, a senior IAS officer, principal secretary (services) Anindo Majumdar was locked out his office. It looked as though some kind of a street fight for `Kabza' (possession) was happening inside the Delhi secretariat. Majumdar's fault was that he followed the laid out procedures and acted on LG's instruction in appointing Gamlin as acting chief secretary.

Former chief secretary Shailja Chandra says that giving principal secretary (services) charge to Chief Minister's principal secretary Rejendra Sharma is not a good idea. She questions the decision on grounds which are ethical and practical.
Kejriwal's deputy Sisodia held a meeting secretary ranks officers in the city government and reportedly told them what he thought was do's and don'ts for them. The message is clear -- listen only to your CM, not to the LG. Kejriwal and Sisodia are not at fault in expecting the bureaucracy to listen but unless there is a change in statute books, they can't enforce that by simple written or oral diktats.
Shailja Chandra says the bureaucracy is tasked with the implementation of policies as formulated by the council of ministers. Delivery of goods can't happen till the designated officers make a required noting on that file. It couldn't work effectively in an environment of trust deficit. The problem for Kejriwal is that, as Mail Today reported, that too many officers feeling uncomfortable and have applied either for leave or have sought central deputation.
Kejriwal tenure has so far been a constant search of villains. He began by naming some seniors in his own party and throwing them out, then he shifted attention to Delhi Police and now to LG and some senior bureaucrats. Its time he gets back to work and remembers the spirit of the February 2015 mandate.
Subscribe to Moneycontrol Pro at ₹499 for the first year. Use code PRO499. Limited period offer. *T&C apply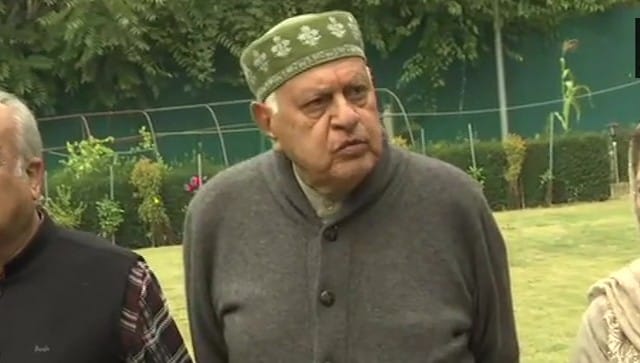 India
The top court was hearing a plea which referred to Abdullah's statement on restoring Article 370, which gave special status to Jammu and Kashmir, and contended it clearly amounts to a seditious act and therefore he is liable to be punished under Section 124-A of the IPC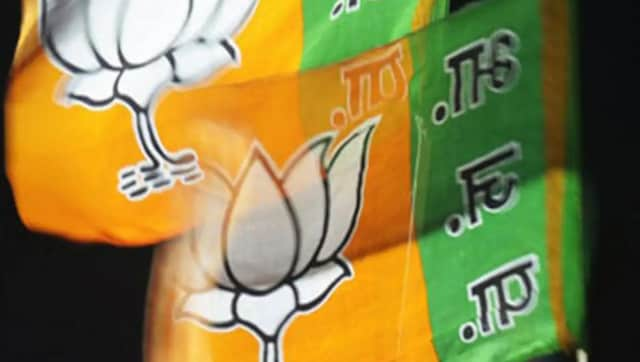 India
The bypolls are being seen as the semifinal ahead of the civic body elections for 272 wards of three municipal corporations in early 2022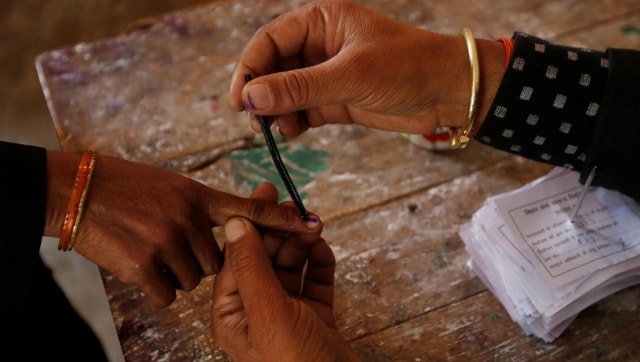 Politics
The municipal wards where bypolls are being held are Rohini-C, Shalimar Bagh (North), Trilokpuri, Kalyanpuri and Chauan Banger