Full text: Rajeev Chandrasekhar discusses Aadhaar Bill in Parliament
On Wednesday, the final day of the first part of the Budget Session, the Lok Sabha passed the Aadhaar Bill. When the Rajya Sabha returned the Bill to the Lower House with some amendments, Independent Rajya Sabha MP Rajeev Chandrashekhar delivered a speech outlining these proposed amendments.
On Wednesday, the final day of the first part of the Budget Session, the Lok Sabha passed the Aadhaar Bill. When the Rajya Sabha returned the Bill to the Lower House with some amendments, Independent Rajya Sabha MP Rajeev Chandrashekhar delivered a speech outlining these proposed amendments. The following is the full text of his speech:
Sir, this government's determined effort to reform public subsidy spending is unprecedented, and I support this completely. The focus on delivering cash subsidies to bank accounts of the needy with over Rs 36,000 crore deposited in 22 crore accounts is testimony to the focus on execution and getting things done by this Government.
Sir, I must say that I find the recent opposition to Aadhaar by my friends in the opposition amusing and perplexing. Neither the Left nor the Congress raised a murmur when Aadhaar was being rolled out from 2010 violating everything that they are complaining about – Privacy, without legal sanction etc. The irony is that the only opposition to Aadhaar came from the then Home Minister P Chidambaram, who of course, was also at the same time presiding over re-editing some petitions also.
Sir, as you are aware, I am a big supporter and advocate of embedding Technology into Governance, and so, have always supported the creation of the National ID platform, which the UPA called Aadhaar. But Aadhaar has been mythologized during the previous Government by its creators into some technology super force that will transform Governance in a miraculous manner. It has been backed up more by PR and spin than substantive examination. I even read an article recently that compared Aadhaar to some revolution and quoted a 1930s historian Will Durant. I congratulate the Government for doing what the UPA Government didn't do — to have a debate that will cut through all this hyperbole, and for a calm, reasoned analysis of what have we got for these thousands of crores spent.
Aadhaar is simply a biometric database that contains only three pieces of information of the person - Name, Age and Address along with his/her biometrics. The country must know that this UPA-initiated database, ostensibly for the purpose of Identification, doesn't have even the basic citizenship information. Let it be known to all Sir that several thousand crores were spent compiling a database that will not even identify a person as a citizen. This question needs to be answered by those in the UPA who sanctioned this expenditure. Was it their contention that subsidies and Identities will be spent on people who aren't citizens?
So, some discussion and testing of these claims and hyperbole was overdue as also a debate to ensure it is not wasted and dumped because of its design flaws and limitations. That this debate has been successfully stymied by some people for so long while thousands of crores of taxpayer money were being spent without a challenge or debate is, of course, a tragic post script, and I hope this is the last time this kind of thing is allowed.
The UPA Government should have brought this Bill into Parliament before crores of taxpayer money were shovelled into this project. Perhaps, they didn't want a debate or discussion, or perhaps they were chasing numbers to show and talk about, rather than creating a substantive functional platform.
But Sir, now that we are discussing this new Bill, let me say this.
I welcome the fact that the Bill is no longer called National Identification Bill, and rather is limited to only delivering subsidies. This is a good response to a fundamental problem with Aadhaar that this Government inherited. The whole database is a poorly verified database that needs slow and steady cleaning up. The process of using small enrolment agencies has created countless fake entries in this database. Getting an Aadhaar enrolment in a fake name had become as simple as getting a fake BPL card, and so attempts to make it a National Identification platform would have been dangerous. I am glad the FM in his Budget Speech said that it cannot be used as citizenship proof, because simply it failed to capture this information during enrolment.
Sir, but despite the few changes in this Bill from the original UPA Bill – many questions remain. I would urge the government to carefully examine the points I am raising.
Why is the bill allowing subsidies to all residents? Is it the government's contention that non-citizens should get Taxpayer-funded subsidies and benefits? I would like the Government to clarify that this is not their intention, but rather forced on them due to how Aadhaar was built.
Sir, Clause 4(3) suggests that the government intends to allow Aadhaar as Identify proof. Sir, I firmly and will steadfastly oppose this. The Government must realize the dangers of using an unverified or poorly verified database as Identity proof. Sir, let me explain – Person X crosses over the border into, say, Assam, takes on an Indian name and easily enrols himself in Aadhaar with little verification. This is made easy because the Aadhaar enrollment process does very little verification and absolutely no verification of citizenship. If Aadhaar is then used as Identify proof, for say, Passports or Voter IDs or Tax PAN Cards – you create a dangerous situation of easy Identity conversion. It is a trapdoor for infiltration into formal identity processes like Passports, Voter IDs, and becomes an Identity Laundering Platform. The only way 4(3) can survive, Sir, is with an express prohibition on use of Aadhaar in all non-subsidy related Identify proofs. As I have written in 2014 and 2015 to the Government, the Aadhaar database needs a significant audit and clean-up over time before it can be used for anything else. I am aware that this Government isn't responsible for this messy situation, but it is definitely responsible to ensure protection against improper use of this. The language needs change and it needs to be explicit, and not ambiguous.
Sir, apart from this long delayed scrutiny and debate about Aadhaar, the other strange thing about Aadhaar is the total lack of accountability of any entity on the verification of the data. I believe the Bill must cast the obligation of this aspect of Data integrity – of verification on the Authority. I also believe the Bill currently completely leaves the Authority without any obligations to the enrolee on the critical issues of Data security, Integrity and Privacy, and hence I would suggest amending Clauses 11, 23, 28 and 29.
Sir, this Government has substantively expanded the privacy and protection of information section. I congratulate the Government for recognizing the importance of this. The issue of consumer and citizen rights was something that was missing from all UPA legislations, including their National ID bill and also examples of Section 66A. This is a good, well-constructed section and puts paid to the defence put out there by the UPA's architects of Aadhaar that there was no need for privacy rights for enrollees. There is protection under Section 43 A of the IT Act, and that is good. The FM himself remembers how easy it is for people to get personal data out from entities that have no liabilities arising out of such an Act. Eg: Call records from Telcos.
But Sir, is that adequate given the dangers of a centralized repository? The cyber tribunals under the IT Act are hardly active, and capacity doesn't exist for these kind of disputes. I believe amending this section to create express obligations that can be agitated under the provisions of this Act may be considered to strengthen the privacy rights of the enrolees. Sir, I leave another thought with you – since Aadhaar in itself is useless for any subsidy delivery and has to work with other databases – is there any way that the Government can use this legislation to also bring those databases like JDY in the ambit of privacy clause of this law, and also possibly to bring to Parliament an overarching privacy legislation?
There are other changes that I would suggest in the Bill — that powers of adding additional information to the Aadhaar database can be only if it's transparently done with Parliament sanction.
Sir, Clause 33 deals with data interception/inspection rights and conditions — I propose that under Clause 33(2), the oversight committee be expanded to include elements of legal oversight, and I propose that the oversight committee have the Attorney General and a Retired Judge.
Clauses 47 and 50 are ones that the Government may explain – Why is there a need for sanction for prosecution by the Authority in the event of a complaint or breach? The principle of accountability and citizen rights is a theme that has been played out by the Government in other bills like the Real Estate bill. Why not here? And how can Clause 50 seek to give powers to Government to supersede the Authority, when Parliament enacted law is giving the powers to the Authority?
Sir, I understand this is a money bill. But I would request the Government to listen carefully to what is being asked to improve the Bill. Otherwise, we will have a repeat of the IT Act and Section 66A, which is what becomes of hastily passed Bills that create more problems than they solve.
I reaffirm that I am supportive of the Government's brave decision to go ahead with this very flawed platform that they inherited. But let's do so in a manner where the flaws are recognized and acknowledged, and so, Aadhaar's use is limited and cautiously directed in areas where they don't cause any other damage. In the future, a repaired and cleaned up Aadhaar has to be integrated to work with other databases like JDY, LPG, Mobile to direct public spending more effectively and with less leakage and corruption.
I thank you sir for giving me the opportunity to speak on this – I have been waiting for many years for this. I hope the Government pays heed to my suggestions and gives the country a repaired version of Aadhaar – that we deserve!
Thank you. Jai Hind.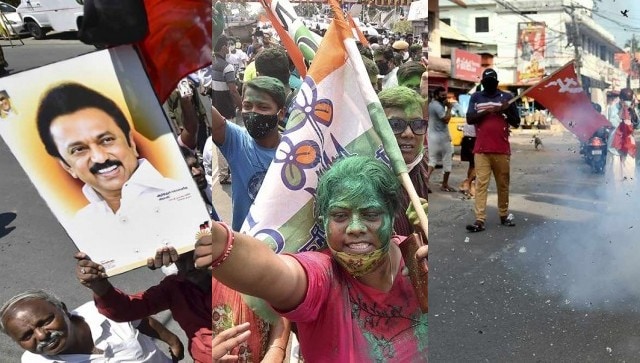 Politics
Though counting of results are still underway in several constituencies, West Bengal, Assam and Kerala were set to beat anti-incumbency, trends showed. Opposition parties are headed for comfortable wins in Tamil Nadu and Puducherry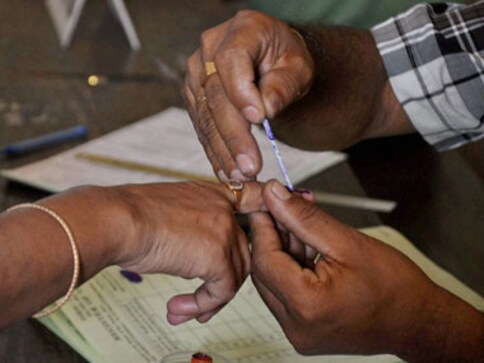 Politics
Don't have your Electors Photo Identity Card or EPIC or Voter's ID? Here's a list of documents that a voter can used a photo identity proof to cast their vote
India
Stating that the Centre has better access to resources, the former CEA argued that the fiscal 'costs' of free vaccine are trivial compared to lives saved and economic activity preserved