FP Playlist: Manipur elections results day, through the eyes of our rock star correspondent Irom Maiden
Here's a list of all the tracks that were part of Irom Maiden's playlist on counting day in Manipur, and the circumstances wherein Irom felt it appropriate to play these
Saturday will be a day Manipur doesn't forget in a hurry. But just in case you did forget what happened over the course of counting day, here's a solution that will not only jog your memory, but will also keep you grooving. As the results of the Assembly election were being announced in the northeast state, we had our musically inclined political commentator Irom Maiden — the perfect blend of politics and music, and the only one of her kind in the world, we are told — hold fort. Armed with a track for every occasion, Irom (Maiden, not Sharmila) was on the button.
So, without any further ado, here's a list of all the tracks that were part of Irom Maiden's playlist on counting day, and the circumstances wherein Irom felt it appropriate to play these.
AC/DC - A long way to go
What Irom said: With one hour of counting out of the way, the Congress leads in five seats, BJP is ahead in three and the PRJA is yet to open its account. Oh well, there's a long way to go and it's a long way to the top....
The BJP started strong, and continued strong. Just like a good ol' Jimmy Page guitar riff. As for Maiden's namesake, things were not going too well for her.
Beastie Boys - Sabotage
What Irom said: Sharmila trailing? No ******* way! I don't know if I should say this, but I'm sure a lot of people are thinking it.
If things were bad for Irom Sharmila, they were the absolute pits for Congress. Reminds one of fans who paid big money to attend a certain Metallica concert...
Slipknot - Left Behind
What Irom said: Congress' day is going from bad to worse. I spoke to some friends of mine in other states and the Congress is getting routed in Uttar Pradesh and apparently Uttarakhand too. With the BJP ahead in Manipur, there's a real chance the Congress will be Left Behind.
The votes kept getting counted, and it appeared like everybody was winning something, except one unfortunate woman. Manipur, you had literally one job.
Journey - Don't Stop Believin'
What Irom said: PRJA's Irom Sharmila has reportedly only picked up 51 votes in Thoubal constituency. THAT AIN'T RIGHT! C'mon, Sharmila...
Irom Maiden kept swinging, but her namesake kept floundering. Soon enough, they both lost hope.
Skindred: Game Over
What Irom said: All of this is wrapping up way too fast. Take Irom Sharmila's brave battle against Chief Minister Ibobi Singh for instance. Is this just a small hurdle for PRJA or is it all over? Ruminate on that over this next track.
When all else fails, sarcasm will save the day. It's something Irom certainly believes in. So after it became obvious Irom Sharmila wasn't going to be setting anything on fire, Irom Maiden decided to have some fun instead.
Public Enemy & Anthrax - Bring the noise
What Irom said: Irom Sharmila brings the noise... slightly. As it turns out, we were wrong. Sharmila isn't going out without a fight. She now has 90 votes and is in a strong position to break the 100 barrier. She's bringing the noise alright.
Just because she's a rock chick don't mean Irom Maiden doesn't acknowledge the tender side of humanity. OK, maybe it does mean that. Even when listening to a love ballad, she chooses only to pick out only the meanest, grumpiest cover version. By a band with an appropriately angry name.
Seether - Careless Whisper
What Irom said: Irom Sharmila's done with this election business. If elections constitute the so-called 'dance of democracy', a clearly dejected PRJA founder Sharmila says she's never gonna dance again. I understand.
Irom was all done and dusted and ready to go out and do whatever it is that groupies do after a set. But. She was suddenly told to hold back.
Leonard Cohen - Slow
What Irom said: Can't they count faster? Incoming chief ministers of most states have already moved into their new bungalows, but Manipur is still waiting for counting to end. Why is counting of votes taking so much time?
And then finally, it was all over. And while Irom Sharmila called it quits for good, Irom Maiden still chose to see the glass half full.
Queen - We Are The Champions
What Irom said: Till we meet again. I like to see myself as the Queen. And though some might point to today and say monarchs don't often fare well in a democracy, I would like to believe some day I will win. And that's the day I will sing this.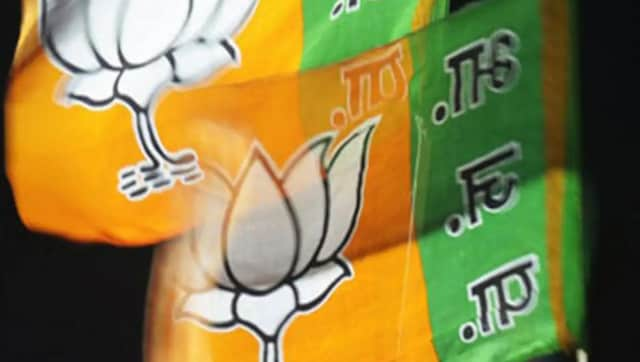 Politics
Union ministers Hardeep Singh Puri and Meenakshi Lekhi have been named co-incharges for the Punjab polls along with MP Vinod Chavda
Sports
Nilakanta was a vital cog in India's midfield in Tokyo, where the country ended a 41-year-old Olympic medal drought in hockey with a bronze.
India
The percentage of infected children aged below 10 years in the total active COVID-19 cases has risen since March this year, official sources said.