Exclusive: TN Cong president Thirunavukkarasar dismisses talk of supporting either Sasikala or OPS
In an exclusive interview, S Thirunavukkarasar, Tamil Nadu Congress state president says that the party is waiting and watching the political scenario.
The choice of S Thirunavukkarasar for Tamil Nadu Congress president in September 2016, just a week before J Jayalalithaa was hospitalised, came after three months of the party remaining headless. His predecessor, EVKS Elangovan, had resigned in the wake of a dismal performance in the 2016 Assembly elections, in which the party had won only eight of the 41 seats it contested.
Thirunavukkarasar was an interesting choice, by dint of his political history. He, along with VK Sasikala's husband M Natarajan, were instrumental in propping up the Jayalalithaa faction for a victory against MG Ramachandran's wife Janaki, when the party split after MG Ramachandran's death in 1987.
In an almost eerie replay of what happened in 1989, Sasikala, chief minister in waiting of the All India Anna Dravida Munnetra Kazhagam (AIADMK) loaded over 100 MLAs, who were on her side, into buses and sequestered them at resorts outside Chennai to avoid defections.
Sasikala though, was simply following into Thirunavukkarasar's footsteps. He had done the same with MLAs who had supported Jayalalithaa; packing them in buses and holing them up in hotels in the city, so that they would not move to Janaki's camp.
Thirunavukkarasar's friendship with Sasikala's husband M Natarajan is well known. At Jayalalithaa's funeral, on 6 December, 2016, Thirunavukkarasar was seen sitting with Congress vice-president Rahul Gandhi and Natarajan, even sharing a laugh together.
In a freewheeling interview with Firstpost, Thirunavukkarasar justifies the sequestering of the MLAs by Sasikala, accuses the BJP of creating confusion in the state and clears the air on whether talks were on with Sasikala's camp for the support of eight Congress MLAs.
Excerpts from the interview:
You met Congress vice-president Rahul Gandhi in Delhi. There is talk of Sasikala roping in your party in the case of a floor test. What is your take on the current political scenario? 
Ten people from Tamil Nadu Congress went to meet Gandhi in Delhi. Former Congress presidents, the Assembly leader, the AICC presidents. He called us and we met him, and we explained to him the political situation in Tamil Nadu – what the other parties are, what are the views of these parties. He gave us a very patient hearing. We did not talk about supporting anyone. Now, the situation is that Congress is the third largest party of Tamil Nadu Assembly, we have only eight MLAs. At present in Tamil Nadu, we have a politically fluid situation, there is a crisis in the government.
Has anyone reached out to you?
O Panneerselvam resigned and Sasikala gave a letter claiming to be sworn in as CM. Now again he has met the governor saying he is going to withdraw his resignation. All these claims matter and are with the governor. So as per the Constitution, he has to take the decision and perform his obligations. As far as Congress is concerned, we don't want to interfere in other party affairs. AIADMK is a separate party, who is going to be general secretary, who they have selected and whether it is right or wrong - they have to decide within themselves.
So no one has reached out to the Congress?
They haven't reached out for any support, so far. We are already in the DMK alliance. DMK is the second largest party in the Assembly. Hypothetically, suppose DMK and Congress cannot form the government, and MK Stalin has extended support to neither. Let the governor call somebody and ask to form the government. If there is a slightest doubt of majority, then you can show them by trial of floor strength. So the floor test can also be done. Lots of rumours (are surfacing) of MLAs being kidnapped and kept in resorts. The truth will be revealed as to whether they were forcibly kept or compelled to stay. Or if their signatures were not compelled and they signed on their own. Or if they are freely sitting in the Assembly.
In case the two camps reach out to you, will the Congress consider it?
We have taken a neutral stand, we will not interfere. I doubt whether BJP government or Centre is interfering in Tamil Nadu politics and the AIADMK party affairs especially. BJP has no base in Tamil Nadu. So, if they want to get something done, that shouldn't be allowed. Keeping in mind the forthcoming Presidential election, Parliament elections, they want to do something in Tamil Nadu. That is our worry... that should not happen. A democratically accepted leader and a democratic election should be accepted in Tamil Nadu. I don't support OPS or Sasikala. We don't bother about it. But the Constitutional obligations must be fulfilled by the governor.
In 1987, a similar situation had happened. The party had split and the pro-Jayalalithaa MLAs were taken to hotels and kept there. Could you recall that moment?
See, throughout the country, starting from Jammu & Kashmir, the same BJP has done it in so many states, in situations to prove their majority. What party hasn't done it? In crises like this, they have consolidated their MLAs and kept them in hotels. In the last 30 years, in various governments, parties and states, it has been done.
Is there something wrong with this culture?
That can easily be proved in the House. Whether they are staying there voluntarily, or forcibly taken against their wishes. When they come to vote to prove the majority, it will be known. Some MLAs supported Jayalalithaa and some Janaki. They were asked to prove majority. They were asked to stay in Bangalore. It is not a new thing in politics. Let them come to the House. There is no guarantee who they will vote for, they might even vote against Sasikala. I don't know what their mentality is there, whether it is forced or not.
Was it forced in 1987?
Nobody can force MLAs. Suppose 33 MLAs are with us, earlier 52 were there – 15-16 went to Janaki Ammal's faction. Even if you keep them, they can vote against you... you can't compel them.
What are your thoughts about OPS' rebellion?
He is the acting chief minister and has claimed that he should be allowed... governor is the right person to take a decision. There are legal questions about whether the resignation, once given and accepted by the governor, can be withdrawn. Once he is given the chance, let him prove the majority. The doubt lies here and it has to be tested in the House, so it has to be tested as per the Constitution.
Rahul Gandhi visited Tamil Nadu to see Jayalalithaa twice, once at the hospital and the second time at her funeral. But DMK supremo Karunandhi had been hospitalised around the same time, and he did not visit him. He also sat next to Natarajan at the funeral. Is there a closeness between the Congress and the AIADMK?
No. Don't connect those two things. It is not true that he did not come during Karunanidhi's hospitalisation. And regarding Natarajan, there is no special closeness. It's mutual respect when one leader meets another leader. Nothing was discussed at the funeral.
How has your long-time relationship been with Natrajan? Especially, considering the present scenario.
When Jayalalithaa was there, we were both working together 20 years ago. We drifted apart long ago... he is in his party and I am in my party. We no longer have any personal or political friendship.
The author tweets @divya_krthk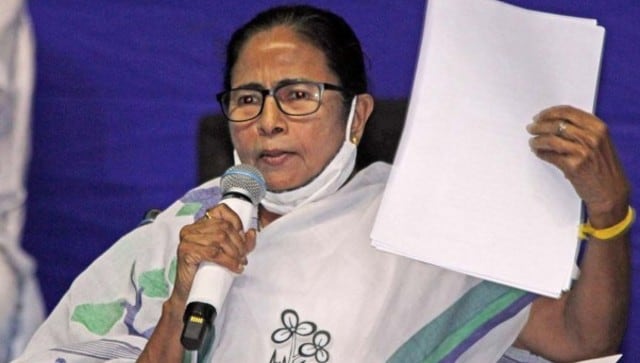 India
The dig from the Mamata Banerjee led-party comes at a time when both the Congress and the TMC are striving to lead the Opposition front against the BJP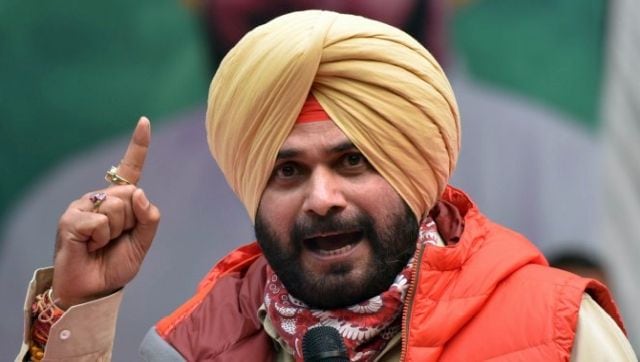 Politics
Days after resigning as Punjab Congress chief, Sidhu said that his concerns have been resolved and the party asserted that he will continue as the head of the state unit.
India
The Karnataka Congress has taken action against the two leaders with MA Saleem being suspended from the post of Media coordinator and a showcase notice being issued to VS Ugrappa.