'Everything is fair in love and war': Ram Madhav approves Army's use of human shield in Kashmir, PDP sees red
Hitting out at Ram Madhav, the architect of the PDP-BJP alliance in Jammu and Kashmir, the education minister in the coalition government — Syed Altaf Bukhari — said on Friday that the BJP general secretary is trying to legitimize the acts by armed forces in Kashmir which have been termed as illegal under international law
Hitting out at Ram Madhav, the architect of the PDP-BJP alliance in Jammu and Kashmir, the education minister in the coalition government — Syed Altaf Bukhari — said on Friday that the BJP general secretary is trying to legitimize the acts by armed forces in Kashmir which have been termed as illegal under international law.
Madhav, while speaking to CNN-News18, had justified the controversial video in which armed forces are seen using a Kashmiri man as shield in front of their jeep. "I compliment the major for not allowing both these things to happen…If I were to blame anybody today for that scenario, it would be those who were responsible for failing to send reinforcements when the situation was critical and it was informed to the seniors…. In a war and love, everything is fair." Madhav told CNN-News18.
"Is it a war declared against Kashmiris who despite all odds casted their votes reaffirming their belief in democracy? Or it is a war declared to satiate the sanguine electoral interests of a particular political party in the country," Bukhari was quoted in a statement.
The PDP and BJP are seemingly on a war-path after Madhav defended human shield incident saying all is fair in love and war. Taking a strong exception Bukhari said one fails to understand against whom has Madhav declared war!
"These statements smack of a hyper-nationalist environment in the country. Unfortunately, people with right-wing approach consider any support for human rights in Kashmir to be anti-national. Let Madhav be reminded that no civilised society can afford to use it's citizens as shields for military operations," said Bukhari, the close aid of the chief minister Mehbooba Mufti.
He also said modern nations operate under the presumption that in the case of an armed conflict, the State must do everything to ensure civilians are not hurt. "However, Madhav seems to be justifying what is unjustifiable. Almost all general legal approaches consider human shields illegal both in domestic circumstances and international conflicts."
"If Kashmiris are perceived as 'enemies and anti nationals' why BJP agreed in principle for the agenda of alliance calling for dialogue with all stakeholders, good relations between India and Pakistan, maintaining status quo on Article 370, steps for revocation of Armed Forces Special Powers Act (Afspa), opening of new cross-LoC route, settlement of issues of refugees etc.," Bukhari asked in his statement.
"On the one hand Hon'ble Prime Minister Narendra Modi compliments our chief minister Mehbooba Mufti and on the other hand BJP ministers and leaders act in contradiction to those compliments. It seems a difficult and vitiating scenario is being created to hamper her performance on the ground," Bukhari observed.
The differences in the PDP-BJP coalition government are spilling out into the open with the two parties indulging in the war of words over the deteriorating law and order situation in valley.
The separatists too have condemned Madhav's statement saying it was a historical fact that the "founders of RSS had met Mussolini and Hitler" and were inspired by these enemies of humanity.
"Hitler and Mussolini killed people in gas chambers without any regret and today Ram Madav and somebody called Ganga by issuing nonsensical statements are proving their fascist credentials," said Jammu and Kashmir Liberation Front (JKLF) chairman Muhammad Yasin Malik, while reacting to Madhav's statement that killing and terrorising Kashmiris was "absolutely right thing to do."
Hurriyat leader Syed Ali Shah Geelani too hit out at Madhav for defending the forces saying human shield incident 'illustrates their national policy about Jammu and Kashmir'.
"They have declared war and his statement stands testimony," said Geelani, while referring to the statement of Ram Madhav. "It is a clear clean chit to forces to carry massacre in state," he added. Geelani said that it is red signal and carry perilous message for forces to go ahead with killings and serves an apparent threat to people.
The moderate faction of the Hurriyat conference led by Mirwaiz Umar Farooq said that finally the "cat is out of the bag" and Madhav's statement condoning and complimenting the army for using a civilian as a human shield reflects the BJP's mindset and approach towards the people of Kashmir.
"Madhav's justification of this inhuman act as 'everything being fair in love and war' finally is an open admission by the Government of India that it considers itself at war with the people of Kashmir and will treat Kashmiris as such," Mirwaiz said in a statement.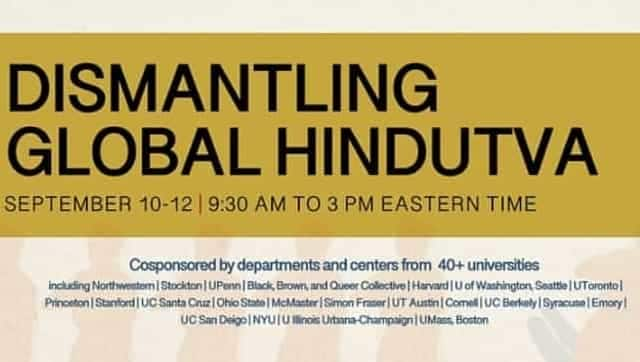 India
The ground was being laid for a while, as Hindus in the US have campaigned against representation of their faith in school textbooks in California a little more than a decade ago, and against various scurrilous academic references
India
The injured persons have been rushed to a hospital while security forces have cordoned off the area, the officials added.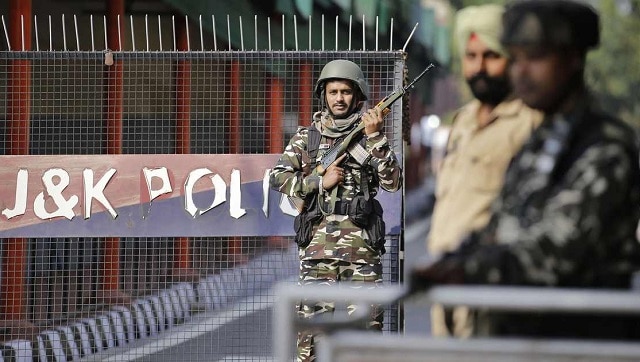 India
Raids were conducted at the residences of editor-in-chief of a weekly magazine, a reporter working for a Turkish media outlet, a freelance reporter and a reporter who has been associated with several local publications