Day after losing no-trust motion, Rahul Gandhi says Congress will prove love and compassion only way to build nation
After the no-confidence debate in Parliament on Friday, Rahul Gandhi said that Congress is going to prove that love and compassion in the hearts of all Indians is the only way to build a nation.
Even as the Lok Sabha witnessed a tense and acrimonious debate on Friday over the no-confidence motion against the NDA government, Congress president Rahul Gandhi's gesture of walking to the treasury benches to hug Prime Minister Narendra Modi dominated screens and social media.
Though the Narendra Modi government defeated the no-confidence motion, Congress hailed Rahul's "hug" and said that he has shown the mirror of love and compassion to Modi and given the country a new political discourse that can bind it together.
Following up on this, Rahul tweeted on Saturday:
The point of yesterday's debate in Parliament..

PM uses Hate, Fear and Anger in the hearts of some of our people to build his narrative.

We are going to prove that Love and Compassion in the hearts of all Indians, is the only way to build a nation.

— Rahul Gandhi (@RahulGandhi) July 21, 2018
Congress spokesperson Randeep Surjewala had echoed the same statement on Friday as well, saying, "Let them spread hatred, we will spread love, let them spread division, we will spread compassion, let they spread venom, we will spread cohabitation. For, we are the Congress and we are Indians and humanity."
"A new political discourse has now been set as a valid alternative to the culture of hatred and division as espoused by the prime minister and the BJP," he said.
He said in the current atmosphere where everything and everyone have been divided by the Modi government on grounds of religion, caste, colour, creed, region, language and even food habits, "Rahulji set a new political discourse for rebinding the country by affection and cohabitation, on the lines of what Mahatma Gandhi had said."
Congress Delhi unit chief Ajay Maken also termed Rahul's speech as "excellent" and his hug an "answer to the enormous hatred spread under the BJP".
Rahul hugged Modi and later appeared to wink in some dramatic moments in the Lok Sabha on Friday. The prime minister, who appeared to be flummoxed by Rahul's gesture, called him back, shook his hands again and patted him while sporting a smile.
During his 20-minute long speech, the Congress chief attacked the Centre on a range of issues and said, "You may think I have a lot of hatred for the BJP and Prime Minister Modi. But the truth is, I am grateful to them. The BJP and Modiji have helped me understand what it means to be with the Congress, what it means to be an Indian, what it means to be a Hindu and a devotee of Shiva."
"I have not an iota of hatred or hard feelings against you. You hate me, I maybe 'Pappu' for you. But I love you and respect you because I am the Congress," he said.
Meanwhile the BJP termed Rahul's hug an "immature" act and said his speech during the no-confidence motion was "low on substance" and "high on entertainment". BJP national spokesperson Sambit Patra said, "It was low on substance and high on entertainment value. Since Thursday, the country was observing Rahul and wanted to hear his speech. He (Rahul) had said last time that when he would speak, there would be an earthquake. We waited for 15 minutes, half-an-hour, one hour, but nothing transpired as there was no substance in the speech," he said.
With inputs from PTI
India
Details accessed by News18 show that the main airport access will have a public transportation centre, a Metro station and a high-speed rail station.
India
The all-party meet held on Sunday ahead of the Winter Session witnessed Opposition parties demanding discussions on issues including price rise, Pegasus snooping row and BSF jurisdiction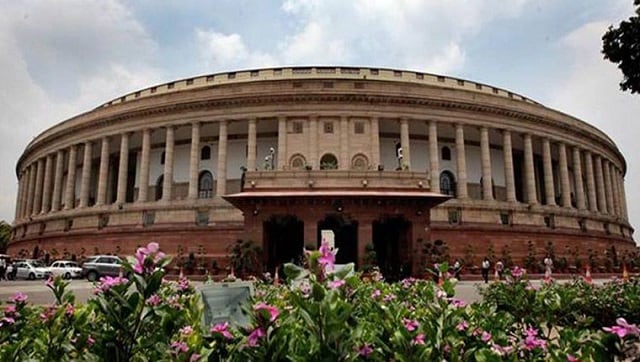 India
The Assisted Reproductive Technology (Regulation) Bill, 2020 seeks regulation and supervision of ART clinics and banks, prevention of misuse, safe and ethical practice of ART services