Assembly elections 2016: Here's most of what you don't need to know
India's 2016 voting season, a breakneck schedule of five Assembly elections — one of which was spread across more phases than the CPM won seats in West Bengal (just kidding, but you get the idea) — that began on 4 April, finally came to a conclusion on Thursday
India's 2016 election season, a breakneck schedule of five Assembly polls — one of which was spread across more phases than the CPM won seats in West Bengal (just kidding, but you get the idea) — that began on 4 April, finally came to a conclusion on Thursday.
And what a season it was!
History was made, reputations were strengthened (and in some cases, shattered), tears were shed, killer dance moves were invented and so on. Reams of newsprint, hours of airtime and gigabytes of online content has already been devoted to analysing every little twig of information, insight and implication stemming from the elections, so we decided we'd pass on that. Instead, we thought it would be a far better use of our time to focus on what really matters.
Congress to undergo surgery
No sooner had the results — crushing results for the Congress unless the party's sole aim was to come to power in Puducherry — been declared than senior party functionaries began grumbling. With good reason, we're sure. Party president Sonia Gandhi swiftly issued a call for 'introspection'.
This, unsurprisingly, set off plenty of alarms — not to mention references to Groundhog Day — at the inescapable sense of dèja vu. After all, it was in the wake of the Congress defeat in Delhi's 2013 Assembly election that Sonia announced her party's resolve to "introspect seriously". Less than six months later, the Congress was decimated in the Lok Sabha polls and Sonia once again told her party to "introspect on the results in all seriousness and in depth". Presumably, the first batch of introspection wasn't deep or serious enough.
And yet, here we are again: Introspecting.
"We will introspect into the reasons for our loss and will rededicate ourselves to the service of the people with greater vigour," offered Sonia on Thursday.
"The time for introspection is now past," blazed Congress MP Shashi Tharoor.
"We have done enough Introspection shouldn't we go for a Major Surgery," (sic) thundered senior Congress leader Digvijaya Singh
"Ha ha ha ha ha ha ha," chuckled BJP president Amit Shah (probably).
We decided to lend the Congress a hand and help them with this course of major surgery... after an intensive session of introspection, of course. And here's what we came up with. It's time for a complete overhaul, particularly of the party's image. And what better way to begin image reinvention than by redesigning the party symbol?
Quite obviously, a simple change of symbol will not be sufficient and so, in order to usher in this change, an appropriate party president will need to be appointed. Here are a few suggestions:
1) Appointing Suresh Kalmadi as president will serve three purposes.
The first is the 'Mohammad Amir effect' (yes, we're copyrighting that one), in that he will return rejuvenated and obliterate all his opponents. The second is the message a confident Congress will be sending out by embracing corruption rather than running away from it in vain. And the third is that it will allow the Congress to use this blinged-out new symbol:
2) Have no fear, the Ranes are here! Or at least they will be if Nitesh and Nilesh are appointed joint-presidents of the Congress. With their trademark heavy-handed approach, their penchant for conflict-resolution by any means necessary and their youth, the Brothers Rane will be an investment for the future of the party founded by Allan Octavian Hume all those years ago.
Best of all, the Congress will get a symbol that will drive the fear of a solid thrashing into its opponents. One tight slap!
3) The third option is to bring in a complete outsider (a defector, if you prefer) to change the attitude of the party. Enter Trinamool Congress MP Abhishek Banerjee aka Mamata's foul-mouthed nephew. Now there's a man who won't let a single jibe, remark or allegation from political parties go unanswered.
But Abhishek's attitude won't stop there. It'll spread to the party symbol in no time.
Vijayakanth is made for memes, not politics
What else is there to say? Just look at this screen grab from Google Images while the 'Captain' figures out how to deal with the loss of his deposit.
Indian politics is learning from Indian tennis
Leander Paes, arguably India's most successful tennis player, has a not-so-secret recipe to his success. No it's not his fitness and it's not his dedication, motivation, focus or any of those words blurted out as often by sportspersons as Sonia speaks about introspection. The key to his success, according to us, has been his ability to mix it up with new partners, having had over a hundred of them in his career.
Coalitions tend to throw up strange combinations, what with the British ruling regime comprising the Conservatives and Liberal Democrats, the Afghan government that brought together the Hazara Shia community-backed Adullah Abdullah and the Pashtun Sunni community-backed Ashraf Ghani or closer to home, the BJP-PDP combine in Jammu and Kashmir. The Congress however, is something of a past master at stitching together strange partnerships, and this round of Assembly elections was marked by a couple of pretty notable combos: Tying up with the Left in West Bengal and the DMK in Tamil Nadu.
The BJP isn't far behind though. Apart from the aforementioned Jammu and Kashmir government, it too struck up a fresh new partnership this election season, opting to go into the Assam polls with the Asom Gana Parishad and Bodoland Peoples Front.
And just last year, the Mahagathbandhan in Bihar brought together Nitish Kumar's JD(U), Lalu Yadav's RJD and the Congress.
With three years to go till the next Lok Sabha election, political parties have a long time to identify and get comfortable with new partners. How? By doing some homework. Here's what Leander told ATPWorldTour.com about how he selects a partner: "I put a lot of homework into choosing a partner, because I like to choose someone whose skill set is my weaknesses and my skill set is their weaknesses... Chemistry is a pre-requisite. I choose partners who are hard-working but laid back; partners who are not only students of the game but are students of life".
And what better student of life could the Congress hope to find than one who has worked his way through life, taken the hard-knocks and climbed up the political ladder to become the Prime Minister of India.
That's right. The 2019 Lok Sabha could very easily see the birth of the Grandest Coalition in the World (patent pending)!
Remember, you heard it here first!
So while the Congress might well have appointed Prashant Kishor as its strategist, Leander seems to be a much more logical choice. And with rumours doing the rounds that things aren't quite right between party and Prashant, Leander should probably keep his phone nearby, just in case.
People love free sh*t
People have grown tired of freebies, they said.
People don't trust a government that hands out freebies, they said.
People value good governance over handouts, they said.
People need more important things than free mixer/grinders, they said.
Well, as it turned out, they were a fair way off the mark.
Whether it was the free electricity, free mobile phones, free laptops (and free WiFi to boot), free gold or free Amma Banking Cards (we don't know what they are or what purpose they serve, but we simply must have one of those), people lapped up the gifts and gave the AIADMK a historic second consecutive term and party supremo Jayalalithaa a broad grin. Not to mention they fantastic dance moves they gave all of us.
But why are we all so surprised? Everyone loves free stuff. Don't tell us you've never gone to a conference or seminar just for the free stuff! You know, those single drawstring bags, tote bags, pen drives, sometimes MP3 players (it has happened), but rather more regularly, free food and booze.
Bottom line: There's nothing wrong with social welfare, especially if it comes with a 4G network.
Perhaps, the AIADMK should be invited to join the Grandest Coalition in the World (patent still pending) to ensure free gifts for all of us, and not just those lucky people in Tamil Nadu.
The FP Special Forces budget is limited and doesn't allow us to shower you, dear reader, with free gifts, so here's a free GIF of a dog having a lovely bath:
India's new prime minister will wash your dishes
Having voiced her ambitions to take Delhi by storm, Mamata Banerjee has sought to shake her political allies (from all over the country) into action.
But this is a bad strategy. Not the prime minister part, but the plans to tie up with the 'Third Front'. Instead, we feel it would be far more prudent for Mamata and her Trinamool Congress to join forces with the Grandest Coalition in the World (patent sadly declined).
Hey, if a one-time teaseller could do it, why not a dishwasher? Just don't call her a chor.
India
The heart of the conflict is an unresolved border issue — a 164.6-kilometre long inter-state border, which separates Assam and Mizoram. This border is shared by three districts of South Assam — Cachar, Hailakandi and Karimganj — and three districts of Mizoram — Kolasib, Mamit and Aizawl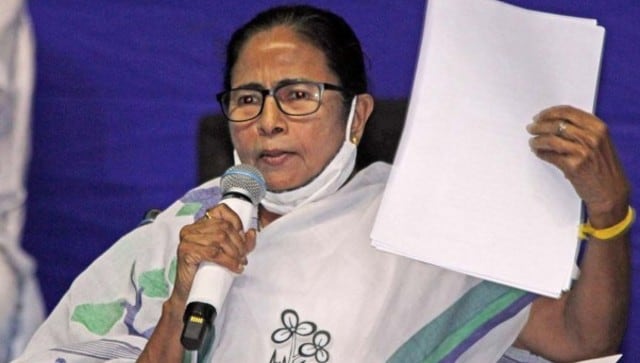 Politics
The rising fuel prices, handling of the second COVID wave and lack of vaccine availability are topics Banerjee will address in her speech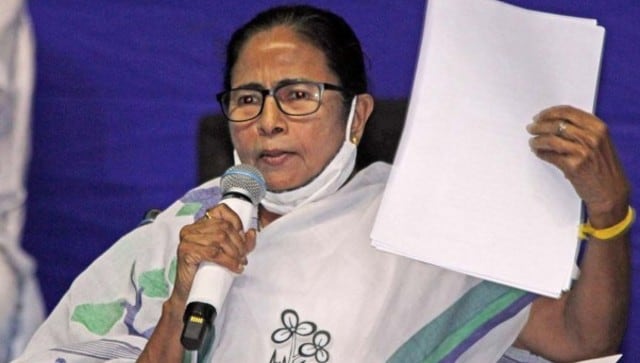 Politics
The TMC chief, who seeks to take up a larger role in national politics prior to the 2024 Lok Sabha election, is visiting Delhi for the first time after her party's win in the recent Assembly polls