Congress is 'a little down': A look at Rahul Gandhi's vague remarks after party debacles in polls
If there is one man who has constantly been criticised every time the Congress has lost an election, it is the party vice-president Rahul Gandhi.
If there is one man who has constantly been criticised every time the Congress has lost an election, it is the party vice-president Rahul Gandhi. Political experts have said for a long time that the party's central leadership is responsible for its terrible performance since the Modi government came to power.
Even former Congress MP Priya Dutt hinted at it.
While people have been directly or indirectly blaming Rahul for the condition of the Congress now, he has made his own statements after every election Congress has lost.
For example, after the defeat in Uttar Pradesh and Uttarakhand, Rahul said that structural and organisational changes were needed in the Congress even as he stressed that the Assembly poll results were "not bad" though the party was "a little down" in Uttar Pradesh.
On questions being raised on his leadership after the party's poor performance in Uttar Pradesh and Uttarakhand, he called for initiating changes within and hailed the role of regional leaders who fought Assembly polls and emerged victorious. "As far as the Congress party is concerned, we do need to make structural and organisational changes and that is a fact," he said, while replying to queries on the results of the elections to five states that were declared on 11 March.
Even as Manohar Parrikar took charge as chief minister of Goa and BJP bagged Manipur, Rahul had claimed that it was the Congress which had won in both the states. The Congress leader had said that in other states, it was the regional leaders who fought elections. "They are the people who fight these elections and they are successful in Punjab, successful in Goa and in Manipur," he had said.
This is not the first time, though, that Rahul is making vague or absurd statements after a Congress debacle in elections. This habit began way back in 2014.
"We accept the verdict of people. People have voted for change, after 15 years of our government in Maharashtra and 10 years in Haryana. I congratulate the BJP on their success. The Congress Party will work hard on the ground to once again earn the confidence of the people," NDTV had quoted Rahul Gandhi as saying after the Maharashtra and Haryana election results came out in 2014.
After Congress failed to get even one seat in the 70-member Delhi Assembly in the Delhi election 2015, the Congress vice-president said that he needed time to reflect upon "recent events" and the future course of the party, PTI had reported. Party sources had said that he had "requested Congress president Sonia Gandhi for some time to reflect on recent events and future course of the party".
Even after the Congress debacle in four states during the Assembly Elections in Bengal, Assam, Tamil Nadu, Kerala and Puducherry in May 2016, Rahul had made generic statements about working harder and accepting the verdict of the people.
I take this opportunity to thank every Congress worker and leader and our allies for their effort during these elections

— Office of RG (@OfficeOfRG) May 19, 2016
"We will work harder till we win the confidence and trust of the people...We accept the verdict of people with humility. My best wishes to the parties that have won the elections," he had also said.
With inputs from agencies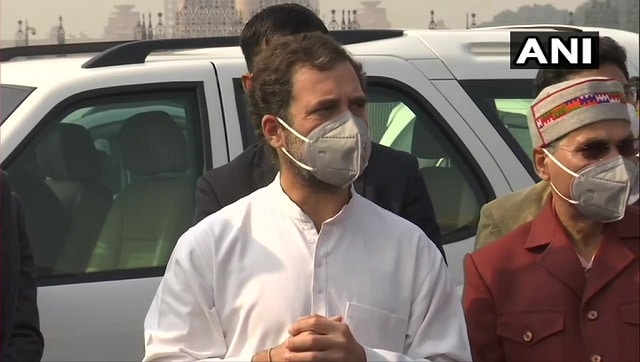 India
Rahul's remarks on Kashmir came after two government school teachers, including a woman, were shot dead by militants in Eidgah area of Srinagar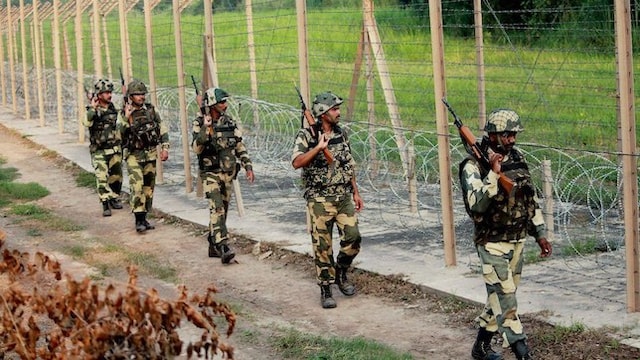 India
The MHA in its notification said the border guarding force has been granted permission to conduct raids and arrests up to an area of 50 km inside from the International Border (IB) along India-Pakistan and India-Bangladesh borders
India
The Bench of Justice DN Patel and Justice Jyoti Singh while issuing the notice to Twitter only made "explicitly clear" that no notice is being issued to other respondents.