Can Nitish Kumar follow Mahatma Gandhi's path in dealing with Lalu Prasad Yadav?
Few politicians live as much on extreme edges of political paradoxes as Bihar chief minister Nitish Kumar does
Few politicians live as much on extreme edges of political paradoxes as Bihar chief minister Nitish Kumar does. But he has an illustrious predecessor from a century ago — Mahatma Gandhi, who walked on Bihar's Champaran to acquire the status of "sainthood". Gandhi had deftly negotiated with paradoxes and was always guided by his conscience that he often referred to as his "inner voice", and emerged unscathed.
Ironically at a time when Nitish has been carrying the message of the Mahatma and his Champaran struggle, his silence on scams involving Lalu Prasad Yadav, Rabri Devi and family appears quite amusing if not intriguing. Even the Centre's stoic silence on an open-shut case is self-incriminating. Now look at the details that have come up to squarely indict Lalu, Rabri and their sons — Tejashwi and Tej Pratap, who serve as deputy chief minister and a cabinet minister respectively in Nitish's government.
Metaphorical journey of the Lalu Prasad Yadav family from Chara (fodder) to LARA
LARA (acronym for Lalu-Rabri) Projects LLP — a company in which former chief minister Rabri and her two minister sons are shareholders and directors — owns prime land in Danapur where Bihar's "biggest shopping mall" worth Rs 500 crore is coming up.
One of sale deeds shows that 105 decimal of "agricultural" land (later converted) was sold (Deed no 1490, Khata number 94, plot number 55, Danapur) to Delight Marketing Company Limited on 25 February, 2005 for Rs 15.85 lakh by two Patna residents, Harsh and Vinay Kochhar.
The entry of Lalu's family in the murky deal
Lalu's family first became shareholders of the company in 2010-11 with transfer of shares to Rabri and one share to Tejashwi by Sarla Gupta (wife of former RJD MP and ex-minister of corporate affairs in the UPA government Prem Chand Gupta), the then stakeholder of the company. Later, all the shares of the company went to mother and son. The book value of Rs 2.3 crore went to Lalu's family for a song — merely Rs four lakh as per the value of shares Rabri and Tejashwi held at the time of the company takeover.
The change of ownership
In 2014, when Lalu's family took over the company that has a New Friends Colony, New Delhi address. The existing directors — Deoki Nandan Tulshyan and Gaurav Gupta (Prem Gupta's son) —resigned on 11 February, 2014 and another director Vijay Pal Tripathi resigned on 26, June 2014. While Tej Pratap and Tejashwi were appointed additional directors of the company on 6 January, 2014, Lalu's daughters Chanda and Ragini were appointed to the role on 26 June, 2014 and 5 August, 2016 respectively.
Daughters divested of the charge
When the company got converted to LARA Projects LLP on 14 February, 2017, Lalu's daughters were dissociated with the company and Rabri was inducted as designated partner of the new company along with their two sons. The new company interestingly changed its objective from export-import to infrastructure development in order to facilitate the construction of the mall.
The trail that exposes a scandal and quid pro quo of Lalu and Prem Gupta
A year after Harsh Kochchar (the owner of Patna's Chankaya Hotel) gave this land to Delight Marketing Company, Kochchar was given two prime pieces of land in Ranchi and Puri on a 25-year lease by the Railways. These pieces of land were meant for hotel construction. Lalu was then Union railway minister while Prem Gupta held the corporate affairs portfolio. The manner in which the transactions were held needs a thorough probe.
Critical factor: Tej Pratap and Tejashwi, both ministers in the Bihar government, have concealed the information of their ownership of this prime land in their respective affidavits filed before the Election Commission on declaration of their properties. Metaphorically, the journey from chara (fodder) to LARA is complete.
Insiders in the government admit that what has come out is a tip of the iceberg. Another dubious transaction of land to Lalu's family has also come to light from a liquor manufacturer. "If a genuine survey is done, hundreds of benami properties or pieces of land acquired through dubious method would get exposed," admits a senior leader from Bihar.
As Nitish  has been busy spreading the message of the Champaran Satyagrah, it will serve him well if he takes a lesson from the anecdote recounted by the Mahatma's grandson and eminent personality — Gopalkrishna Gandhi — in his anthology on Gandhi. During his stay in South Africa (1895), Gandhi was so busy with his activities that he could not get time to attend to his domestic affairs. He called his 'bully' friend Sheikh Mehtab in the fond hope that he was reformed.
One day when Gandhi returned home, he found Mehtab in the company of a prostitute. He asked him to immediately leave the place lest he call the police. Gopalkrishna who attended Nitish's Champaran function mentions in his book on Gandhi, "Only rarely and only between the like natures, can friendship be altogether worthy and enduring". He seems to have forgotten to give this advice to Nitish.
Gandhi kept the company of affluent and paupers, bullies and meeks, sacred and profane but negotiated paradoxes of life in the most conscientious manner. The manner in which he came out unscathed is exemplified by the way he treated Mehtab. Nitish is no Gandhi and yet, he is carrying Gandhi's messages most vociferously these days.
He is among the rarest breed of politicians who at least try to live up to certain ideals set by Gandhi. He revived the Lalu brand of politics in the 2015 state Assembly election in the fond hope that Lalu might have changed. But a series of recent exposés shows that the RJD chief has not changed a bit. Far from being embarrassed, he wants Nitish to be a party to his brazen indiscretions. If Nitish follows Gandhi's example, there is a fair chance of him being politically marginalised and losing the government.
He will lose his life's political capital if he is known as Lalu's companion. For Nitish, this paradox is not easy to negotiate.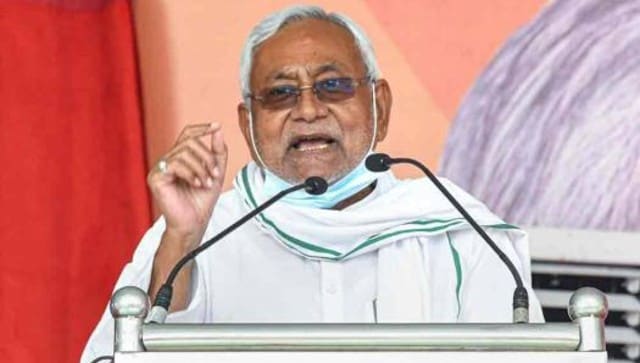 India
The Bihar chief minister said the state Assembly has passed unanimous resolutions twice in 2019 and 2020 in favour of a caste-based census.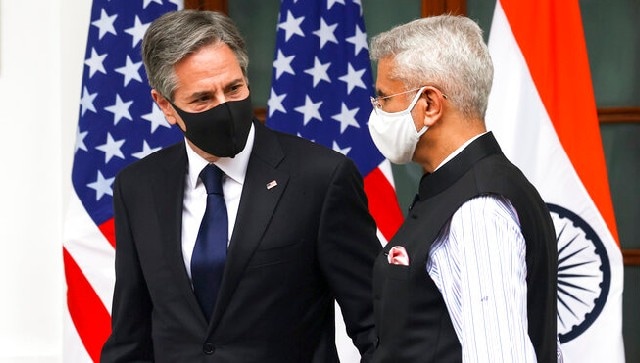 India
It is evident that both nations are finding pockets of space and purpose to increase cooperation and engagement, and issues of convergence far outstrip those of divergence