BMC Election 2017: Voters, not the politicians, could prove to be the real protagonist in the polls
In the BMC elections due on Tuesday, most voters are trapped between political apathy and civic responsibility and could prove to be the real protagonist.
On Tuesday, the people of Mumbai will get to exercise their democratic right in the civic body elections. However, just like every election, most voters are trapped between political apathy and civic responsibility.
Voters will need to choose between educated, seemingly sensible contestants who are out of touch with the ground reality and populist goons, trying to push their own agenda and 'special' interests.
A recent report published by the Association for Democratic Reforms (ADR) and the Maharashtra Election Watch (MEW) found that 216 candidates contesting the Brihanmumbai Municipal Corporation (BMC) elections have criminal cases registered against them.
Naturally, the dilemma that most voters face in the current election is whether to vote for the best amongst the worst or to go for a vacation. May people who did not vote in the previous election cite the lack of good candidates or empty promises as a major reason to boycott the process altogether.
The voter virtually gets no time to reflect on the choices available to them. This time as well, the candidates were announced in the first week of February, essentially leaving people with less than three weeks to interact with their candidates.
In the rallies that followed, candidates made all kinds of similar 'empty' promises, in addition to catchy slogans and blaring loud music; many relied on paying people to fill their rallies.
Another cyclic issue is a serious lack in policy discussion. The parties focussed more on opposition politics, trying to taint the other parties and candidates and less on their own manifestos.
Parochialism and nationalism were yet again used as tools by a few parties to sway the electorates in their favour. More so because the candidates had to rely on quick publicity than proof of work or a plan of action for solving community problems.
Media, the fourth pillar of democracy, did not help the voter much. It got carried away and mostly focussed on party politics and allegations. Important issues like gaffes in the voter list or the hassles in getting one's voter ID, that often discourages people from voting, were almost completely ignored.
Traditionally, the winning parties in Mumbai have mostly focussed on party loyalists, but with the emergence of social media and technology, an information war has become more interesting and has emerged as a major influencer.
Cartoons and videos published and shared on social media have played a significant role in creating public opinion and outcry ahead of this election. Even these focused on targeting political stalwarts made no mention of the manifestos and policies; let alone the issues that affect most Mumbaikars.
Political drama has again taken centre stage. This raises a pertinent question: Who is the real protagonist in these elections; the average Mumbaikar or the politician? All this raises serious doubts on the process of elections as an effective symbol of democracy.
How does a voter make himself important again? We have to learn from the current situation and history, and focus on the future. We have to think of ways that will encourage better candidates, who not only understand the grassroots but also have the skills and knowledge to solve the problems faced in their constituencies.
The government, education institutions, NGOs and civil society members have to form ways to help the community organise meetings with candidates after elections and work with them on solving local issues and demand for transparency and accountability.
We have to come together so that the democratic process is not a prerogative of just a few and is led by the masses. Unless these steps are taken, we will continue to have a leadership void that is deterrent to a better city.
On Tuesday, the State Election Commission (SEC) will put up a banner displaying the number of criminal cases registered against candidates outside each polling station in the city to help the voters. It is time for people to step out not just to vote wisely but also to think of ways to come together and create strong communities that will result in making Mumbai a vibrant city.
The author works with Free A Billion, an NGO that aims to empower Indians by creating a popular demand for a new set of rules
For live updates on BMC Election 2017, click here.
India
Vihamandwa circle, as against the average expected rainfall of 564.6 mm, recorded 1,365.9 mm downpour this year, according to the revenue department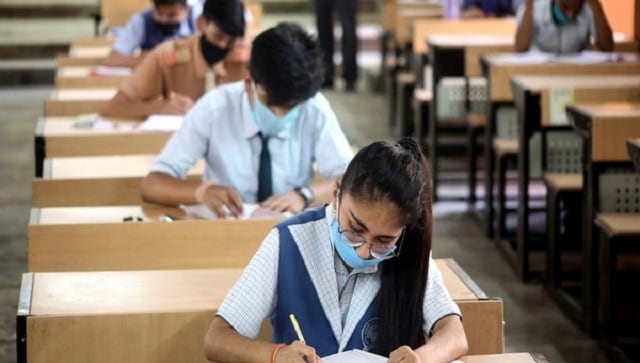 India
This year, the exam were conducted offline between 15 September and 11 October and the results for Class 10 were announced on 17 July whereas results for Class 12 were declared on 3 August
India
Maharashtra witnessed a dip in daily COVID-19 cases and also fatalities as compared to Sunday, when it had registered 1,715 infections and 29 deaths