BMC Election 2017: Muscle and money are still the easiest ways to win in the polls
BMC will go to polls soon. BMC, the biggest municipal corporation in the country, is going to see one of the most competitive elections.
The Brihanmumbai Municipal Corporation (BMC) will go to polls soon. BMC, the biggest municipal corporation in the country, is going to see one of the most competitive elections with 2,275 candidates in the race for 227 seats. Thus, there is an average of 10 candidates contesting for every seat. The major ground battle is being fought between friends-turned-foes, BJP and Shiv Sena. The remaining skirmishes will be fought between other political parties and 717 independent candidates.
Such a flourishing competition in a democracy appears to be a healthy sign. However, much of this competition is unfair. It is between money and muscle on one side and restricted resources on the other. The outcome of BMC elections 2012 shows that out of the total 1,958 candidates with available data and who held a candidature, 217 candidates declared criminal cases. That is a staggering 11 percent of all candidates. Out of these, 91 candidates, or 5 percent of total, held a serious criminal case which falls under the category of a non-bailable offence, of the nature of an assault, murder, kidnap, an electoral offence or offences under the prevention of corruption act.
What's worse is that 32 candidates out of the 217 candidates who had a criminal record won the elections. 12 out of those 32 candidates are being tried for a serious criminal record.
If we do a little math here, we can draw an estimate that there is a 14.74 percent chance of getting elected if an individual holds a criminal record or a 13.18 percent chance of winning if the individual holding a serious criminal record. Comparing this with the winning chance of 11.25% for those candidates without a criminal record, one can conclude that there is a marginally higher chance of winning the elections if you hold a criminal record.
Now let's look at money. The chances of winning for candidates with a net worth of more than a million rupees stands at a 25.93 percent while for those who fell below the million mark is a mere 9.2 percent. It is widely understood that there is a considerable overlap between individuals who are both millionaires and who hold a criminal record. For India's richest municipal corporation which is neither transparent nor accountable, appointment of such corporators is gravely worrisome.
The 2017 BMC polls are no different. The data analysed for 1641 out of 2275 candidates by the Association of Democratic Reforms and Maharashtra Election Watch exposes that 216 candidates, or 13 percent of those analysed, hold a criminal record. Also, 154 candidates or 9 percent candidates have serious criminal cases against them.
28 candidates from Shiv Sena, 22 from MNS, 16 from Indian National Congress, and 14 from BJP are charged with a serious crime. Not only this, 36 independent candidates have self-declared their criminal records.
The money strength phenomena finds validation again in this election as an overwhelming 489 or 30 percent of candidates are millionaires. What points to a strong correlation between deep pockets and candidature is an astounding fact: The average asset size of candidates analysed is Rs 1.93 crores.
To borrow a phrase from author Milan Vaishnav's book When Crime Pays: Money and Muscle in Indian Politics, a phenomenon of "money primaries" is being witnessed in the BMC elections where a political party gives contesting tickets to those who possess both money and muscle. Recent instances of criminality in the wake of the BMC elections affirm this observation. Congress Corporator Manoj Mhatre was murdered only a week before the elections and a violent clash among candidates and party workers from Shiv Sena and BJP caused BJP candidate, Prakash Darekar to be admitted in an ICU.
There is a serious under-equilibrium of democracy as the state of affairs lies in the electoral system of India. Voters are starved for good candidates while good candidates have a slim chance at winning the elections. For a voter today, a political candidate is nobody other than an alien knocking on the door seeking votes, never to be seen, or heard from after elections.
Alexis de Tocqueville once remarked in his book, On Democracy in 1835, "I do not know if the people of the United States would vote for superior men if they ran for office, but there can be no doubt that such men do not run." One can argue that the situation is worse in India, for what determines a winning candidate in the election is not integrity but the muscle and money that a candidate possess.
Saurabh Modi works with Free A Billion in Mumbai.
India
Fernandes, who had undergone a surgery to remove a blood clot from his brain in July, was admitted to the hospital in Mangalore after suffering a head injury while practising yoga at his home.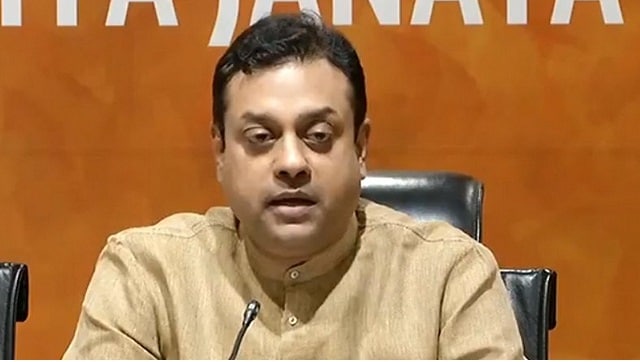 India
BJP national spokesperson Sambit Patra, in a press conference, alleged that the Congress sacrificed not only the Kashmiri Pandits but also the development of the region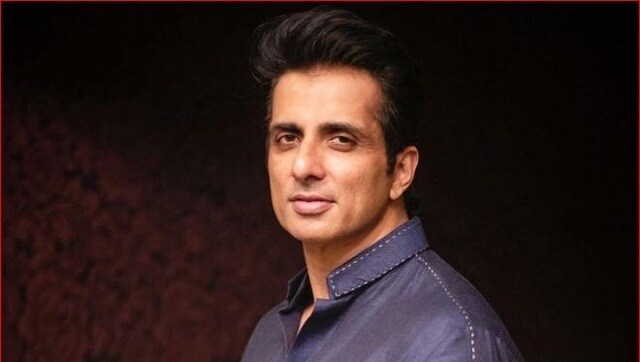 India
The CBDT also accused Sood of violating the Foreign Contribution Regulation Act (FCRA) while raising donations from abroad.