BMC Election 2017: India Today exit poll shows Shiv Sena edging out BJP
An exit poll shows the Shiv Sena hold an edge over BJP in the BMC election held on Tuesday.
An exit poll shows the Shiv Sena holding an edge over the Bharatiya Janata Party (BJP) in the Brihanmumbai Municipal Corporation election 2017 that was held on Tuesday. Mumbai witnessed a very low voter turnout, even though it was higher than the voter turnout witnessed in 2007 and 2012 elections, and more than 12 lakh voters found their names missing from the voters' list.
According to a report in India Today, the exit poll estimates the Shiv Sena will net between 86 and 90 seats as compared to 80 to 88 seats for the BJP.
Neck & neck fight between Sena & BJP in #MahaCivicPolls: India Today Exit Poll
SENA- 86-92
BJP- 80-88
CONG- 30-34
NCP-3-6
MNS-5-7
OTH-2-7

— ABP News (@abpnewstv) February 21, 2017
According to the poll, conducted by Axis-My India for India Today, both the Shiv Sena and the BJP may receive around 32 percent of the total votes, while the Congress may receive around 16 percent of the votes and get 30 to 34 seats. The MNS, on the other hand, is estimated to win between 5 to 7 seats while the Samajwadi Party may land between 2 to 4 seats. By 5.30 pm (the official time for concluding the polling), 52.17 per cent of Mumbai's 91.8 lakh electorate had voted.
Controlled by the Shiv Sena and Bharatiya Janata Party (BJP) for four terms, the BMC has a budget of Rs 37,052 crore for the current year (2016-17) catering to a population of around 18.30 million. This is the first time that the fate of a state government could rest on the outcome of a municipal election, given the bitterness that emerged between the BJP and Shiv Sena during the polls.
An aggressive Shiv Sena President Uddhav Thackeray has put the BJP government "on notice period" and said he would decide whether to continue the state-level alliance after the results on Thursday.
Since Nationalist Congress Party President Sharad Pawar has ruled out support in such an eventuality and predicted mid-term assembly polls, the Fadnavis government will be reduced to a minority. For the BJP, the election is a virtual mid-term report card on its much-bandied issue of transparency and clean governance.
A generous dose of glamour, glitz and power play was visible in Mumbai at the 7,304 booths to elect 227 BMC corporators from among 2,275 candidates. Early voters included Sharad Pawar, his daughter Supriya Pawar, Uddhav and wife Rashmi Thackeray and Maharashtra Navnirman Sena President Raj and wife Sharmila Thackeray. Chief Minister Fadnavis and his wife Amruta voted in Nagpur. So did union minister Nitin Gadkari and RSS chief Mohan Bhagwat.
Cricketer Sachin Tendulkar, who arrived to vote with his wife Anjali said:
#BMCElection - Instead of complaining, come here and vote and bring in the change: @sachin_rtpic.twitter.com/qwfZTItNyi — News18 (@CNNnews18) February 21, 2017
Among the Bollywood personalities who voted — and asked everyone to vote too — were Rekha, Hema Malini, Prem Chopra, Kamini Kaushal, Shah Rukh Khan, Ranveer Singh, Anushka Sharma, Shraddha Kapoor, John Abraham, Vivek Oberoi, Arshad Warsi and Shreyas Talpade, renowned poet Gulzar and filmmaker Subhash Ghai. Several TV actors and Marathi film stars too exercised their franchise. Some like BJP state spokesperson Shania NC and actor Varun Dhawan could not vote as their names were missing from the voters' list.
The encouraging turnout prompted Fadnavis to tweet: "Thank you Mumbai for the record voting percentage and... for participating in festival of democracy!"
Besides Mumbai, nine other civic bodies — Thane, Ulhasnagar, Nashik, Pune, Pimpri-Chinchwad, Solapur, Akola, Amravati and Nagpur — went for polls on Tuesday. Overall, an electorate of 3.77 crore has put the seal on the fate of 17,331 candidates for 5,512 seats, including 1,268 in 10 municipal corporations, 2,956 in 11 Zilla Parishads and 1,288 seats in 118 Panchayat Samitis in the second and final phase of the polling. The results will be declared on Thursday.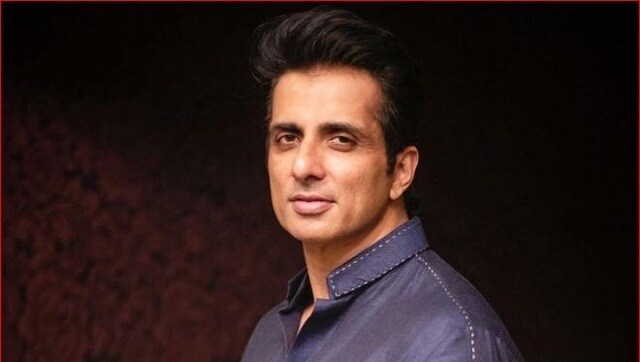 India
The CBDT also accused Sood of violating the Foreign Contribution Regulation Act (FCRA) while raising donations from abroad.
India
A few days back, Somaiya had accused Hasan Mushrif, minister for rural development and MLA from Kagal in Kolhapur, of indulging in corruption and holding 'benami' entities
India
"How can you say those who favour the concept of a Hindu Rashtra are of Talibani mindset? We don't agree with this," an editorial in the Sena mouthpiece Saamana said.