BMC Election 2017: Development issues out of focus as parties engage in mudslinging
As Sena and BJP crossed swords over seat-sharing in the Brihanmumbai Municipal Corporation (BMC) polls, the repercussions were across the state.
"BJP is a party of goons. This party sidelined loyalists and gave tickets to people with criminal record" – Shiv Sena chief Uddhav Thackeray
"Sena and Congress are helping each other in civic polls. Shiv Sena leaders should introspect about whom they fought against for the last 25 years" — Chief Minister Devendra Fadnavis
"NCP is ready for midterm polls" — NCP chief Sharad Pawar
"Even after civic polls, BJP and Shiv Sena will continue coalition" — Congress leader Prithviraj Chavan
"Whatever is going on between Sena and BJP is pre-planned. Both parties have done similar posturing in past" — MNS chief Raj Thackeray
These are few statements made by star campaigners of political parties contesting civic polls, considered as a verdict on BJP government's two and half years' regime in Maharashtra. As Sena and BJP crossed swords over seat-sharing in the Brihanmumbai Municipal Corporation (BMC) polls, the repercussions were across the state. Sena is yearning to retain its power in BMC – the richest civic body in Asia with annual budget of over Rs 37,000 crore and has put Devendra Fadnavis on 'notice period'.
This tug-of-war to control Mumbai changed the narrative of the entire campaign in ten civic bodies, Panchayat Samitis and Zilla Parishads going for polls. In the vortex of mudslinging and allegations, parties and leaders hardly touched development issues. State will go for polls to elect new bodies of ten municipal corporations across on 21 February. Almost 9,199 candidates are contesting for 1,268 seats to enter civic bodies.
However, local development issues are pushed under carpet and BJP–Sena leaders are busy exposing each other's corruption and incapability to rule. Instead of presenting their visions for the development of cities, leaders including Chief Minister Devendra Fadnavis preferred to politicise the entire campaign.
In his Pune rally, monotonous Fadnavis targeted NCP and Congress as this combine has ruled the civic bodies in Pune and Pimpri for the last decade. Fadnavis kept counting projects approved by his government, but his main focus remained on targeting opposition. He talked about Pune Metro project, development plan and reiterated how his government had solved critical issues like CRZ in Mumbai. But Fadnavis' discourse lacked vision for the city. BJP's manifesto talks of Smart City Mission, riverfront development, continuous water supply – the projects which are already rolled out by the civic administration. But BJP city unit chief Yogesh Gogawale feels that there is no need to add new projects. "We will focus on proper execution of these projects" he said. Not surprisingly, the BJP which wants to conquer Pune corporation has failed to present its own vision and development roadmap for the city and is banking on past to move in the future.
NCP chief Sharad Pawar's entry into the campaign has added to the intense political manoeuvring. NCP, which has been in power in the PMC for ten years with help of Congress, has alleged that the BJP has copied its manifesto. Pawar's googly that the NCP will not support BJP government if Sena withdraws support completed the politicisation of campaign. Pawar said his party was ready for mid-term polls but also expressed apprehensions about Uddhav's will power to step out of power corridors. Pawar and his party are trying to widen the difference between BJP and Sena and have nothing to offer to citizens on the development front.
Uddhav Thackeray's single point agenda is to target the BJP and hence Sena's entire party campaign revolves around castigating BJP. So when Sena decided to take on the Modi government on demonetisation, the focus was on BJP and not on how common people suffered. Sena's manifesto and booklets try to expose BJP and its policies at the state and the Centre. Amidst extreme efforts to paint BJP in black, the Sena has not realised that it has been partner in crime for all these years. Shiv Sena leaders in Pune are following into footsteps of Uddhav and their main target is BJP vote bank. Development has taken a backseat in Sena's campaign.
Congress, which is fighting for survival, has presented a 21-point agenda to citizens, but has nothing new to offer. The party which stands as a divided house is unable to reconstruct itself from devastation it faced in the Assembly and Lok Sabha polls. Meanwhile, former Chief Minister Prithviraj Chavan, who is campaigning for the party in Pune, continues to speak as if he is the party's spokesperson in New Delhi. His speeches targeting central government policies have not attracted the attention of even Congress workers. Though Congress is in alliance with NCP on some seats in Pune, Chavan still is not sure if NCP will join the BJP government in the state and wants his bête noire Sharad Pawar to clarify his stand. Three former CMs including Prithviraj, Ashok Chavan and Narayan Rane who campaigned in Pune hardly touched local issues and failed to give any hope not only to voters, but also Congress workers.
MNS chief Raj Thackeray put up a Powerpoint show on development works done by his party in Nashik and development projects implemented by his party corporators in Pune. However, the local unit of the party has hardly any agenda and even the four page manifesto had nothing new to offer.
The political tone of the election will definitely have an impact on governance of the city, say experts who added that if people with no vision enter the civic body, they will spend money without any plan.
A report card prepared by NGO Parivartan highlighted that corporators largely spent their money on constructing roads and putting up benches in their wards. Barely some money was spent on strengthening of public transport, resolving the issues of like garbage, developing public spaces. Tanmay Kanitkar, who leads the NGO, said, "The word 'development' was overused in 2014 elections and has lost its value, which is really sad. But yes, there should have been more focus on civic issues. We have not seen a single party or leader talking about systematic changes that they want to bring in local self-governance. Nobody is talking about autonomy of civic bodies, decentralisation and participation of people. It is very unfortunate to see the extremely vague and superficial manifestos of all parties. More focus is on showing how opponents are bad rather than what good I could do."
"No one is serious about development. No one wants to know what citizens will need," said Vivek Velankar of NGO Sajag Nagrik Manch.
As election campaign ends, citizens remain confused on what type of civic body they will get and how quality of life they can expect.
India
Maharashtra State Council of Examination decided to postpone the exam owing to Delgur-Biloli Vidhan Sabha constituency elections which will take place in the last week of October
India
The former Union minister has said he intends to take part in the campaign for the 30 October by-polls to Tarapur and Kusheshwar Asthan Assembly seats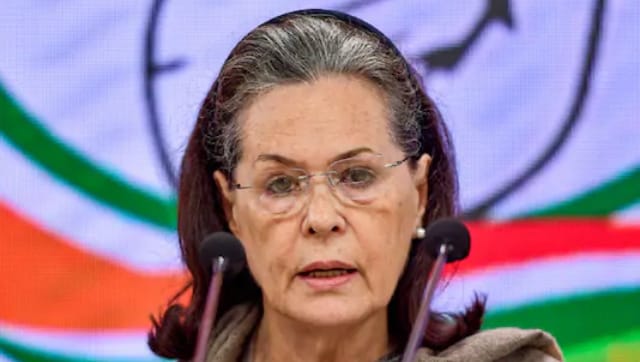 Politics
In her opening remarks at the CWC meeting, interim chief Sonia Gandhi said she is a full-time and hands-on party president and there is no need for leaders to speak to her through the media