BMC Election 2017: Brazen nepotism among corporators means Mumbai is in for a 'proxy' election
Current crop of corporators in Mumbai have found a way around reservations in the 2017 BMC election, by fielding their wives as candidates.
The Brihanmumbai Municipal Corporation (BMC) elections are turning out to be a big family affair. Political parties are nominating the wives, sons, daughters and even nieces of their local leaders to contest seats. Take for example the Congress corporator from Kalina, Brian Miranda. His wife, Tulip, will contest the elections in his place; as will Swapna, wife of MNS corporator Sandeep Deshpande. BJP corporator Mohan Mithbavkar's wife Shilpa will contest in Borivali. What sounds like a philanthropic act is, in fact, a conceited attempt at hoarding power within the family.
Electoral politics in India has a big fat blemish: Reservations. Constituencies are categorised as Open, SC, ST, women, etc. While this was done to ensure diverse participation, it also has major negative side-effects on governance. First, politicians are majorly concerned with re-elections to prolong their careers, and in the absence of this stimulus, they do not work to impress the electorate. One must also observe the dramatic rise in assets of one-term corporators.
Second, politicians with muscle and money enjoy the benefits of reservation by fielding, what can be called, the 'great Indian family'.
Maharashtra Navnirman Sena's (MNS) corporator Sudhir Jadhav's case serves well to explain this phenomena. When the corporator from Dadar West found that his constituency seat was going to be reserved for women, he put his entire family into the fray. He told Mumbai Mirror, "I am an OBC candidate, while my wife belongs to the SC category. My daughter Shweta is very qualified too. So, we have all combinations in our family. Regardless of any reservation, one of us can contest. My wife was a corporator in 2007, so there is no problem."
What the corporator casually admitted is one of the biggest flaws in our democracy. If the idea behind reservations was to promote inclusion and create a fair-playing ground, it has fallen far short of achieving this noble intention because politicians are always one step ahead — stocked with candidates from different castes and genders. The lever of control, however, as seen in the past, continues to be in the male bastion's hand, while the relative turns out to be a namesake elected representative.
Not just corporators, Mumbai's figurehead position of mayor has also been subject to a rather tough-to-meet criteria: A SC/woman. With the expense involved in campaigning and acquiring a political ticket, it seems that reservations are only creating barriers for quality. Politics in India is a deep-set, rigorous old wives' tale based on the narrative of politicians as masters, not servants.
Why, otherwise, does no politician indulge the public in a concrete action plan to solve the problem of say, broken roads, water supply, sewage, or sanitation? Politicians may be subject to the litmus test of voting but why is the electorate only worthy of word-fencing among politicians and not a blueprint of policy?
The run-up to the BMC elections has been completely bereft of ideas. Mumbai has received a copy-pasted manifesto of previous elections and a cursory promise of transparency. When neither Mr nor Mrs Corporator builds pressure on local governance reforms, it's not just a battle between proxy politicians but is, in fact, a proxy election.
Of course, eliminating reservation alone will not lead to major improvements in governance, but it will at least stop the funnelling of an already narrow pool of competent candidates. It will also create an environment of incentives through re-election that will attract serious politicians.
Eliminating reservations must also be coupled with long-term changes that must begin with more power for the elected representatives. A corporator's role mustn't be limited to asking questions and marking attendance. Enough power must be decentralised to the corporator so that he/she can autonomously work for the betterment of their area and not be stuck in a bureaucratic mess.
There also must be enough power so that the public knows whose throat to choke if work isn't done. Voters will fail till the corporator, or his relative, continue to blame the municipal corporation for the mess in their locality.
The author works with Free A Billion, an NGO that aims to empower Indians by creating a popular demand for a new set of rules
India
Vihamandwa circle, as against the average expected rainfall of 564.6 mm, recorded 1,365.9 mm downpour this year, according to the revenue department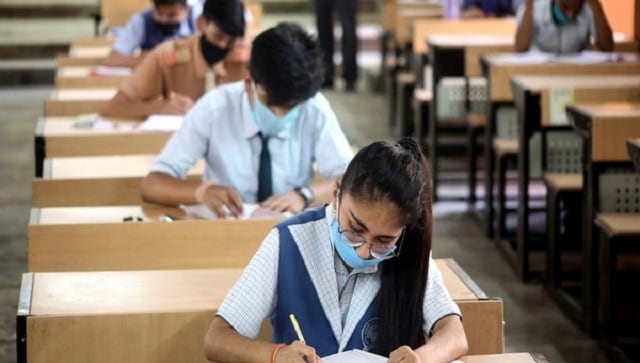 India
This year, the exam were conducted offline between 15 September and 11 October and the results for Class 10 were announced on 17 July whereas results for Class 12 were declared on 3 August
India
Maharashtra witnessed a dip in daily COVID-19 cases and also fatalities as compared to Sunday, when it had registered 1,715 infections and 29 deaths