BMC Election 2017: BJP unlikely to benefit from increased turnout as Sena strongholds vote in large numbers
The high voter turnout is unlikely to have a negative impact on Shiv Sena in the BMC Election 2017 especially since voting percentage was high in 100 wards which are Shiv Sena strongholds
Mumbai: The Brihanmumbai Municipal Election 2017 which was held on Tuesday showed an increase of 11 percentage in voter turnout as compared to the civic body election in 2012. Not just that, with a voter turnout of 55 percent, it was the highest since 1992.
The experience of past elections — Assembly and Parliament — has shown that voters tend to go against the ruling party most of the time. But, the same can't be said about the civic body election which concluded on Tuesday, especially since voter turnout was higher in Shiv Sena strongholds across Mumbai including Anheri, Parel, Sewri, Bhandup, Elphinstone, Lower Parel, Lalbaug, Cotton green and Kanjurmarg. The BMC Election registered more than average voter turnout across the 100 wards which are Shiv Sena strongholds.
In Central Mumbai, which includes Shivaji Park and Prabhadevi, voter turnout was 63 percent, whereas, in areas like Kamgar Krida Kendra and Dadar West, there was a voter turnout of 60 percent.
The voter turnout increased in the western suburbs as well as in some parts of the eastern suburbs as well. But most of these areas are Maharashtrian-dominated where Shiv Sena is strong. In areas like Charkop, Dahisar, Magathane, Jogeshwari, Goregaon, Khar — also Sena-dominated — the voting percentage crossed 60 percent.
Besides, this time there is no threat from Raj Thackeray's Maharashtra Navnirman Sena (MNS). So, it's unlikely that the anti-incumbency factor will go against Shiv Sena.
That's not all, though. While we are happily saying that it's a great achievement that 55 percent Mumbaikars cast their votes on Tuesday, one needs to understand that as compared to last elections, this time more than 10 lakh voters were dropped from the voters' list.
In 2012, the total number of voters in Mumbai was 1.02 crore, while this time, the total number of voters was reduced to 91.80 lakhs. The voter turnout in 2012 was 44.57 percent which puts the number of voters at 46 lakhs. In the current election, the voter turnout was 55 percent, which means 50.51 lakhs voters exercised their franchise. So, technically, the increase was a mere 4.5 lakhs votes or 4.9 percent.
If we assume that all the missing voters would have exercised their democratic right on Tuesday, the increase in turnout is unlikely to benefit the BJP. The reason simply being that thanks to the last two decades of BJP-Sena alliance, the BJP has not been able to grow the number of its cadres in Mumbai. So, whatever increase in voting that has happened or would have happened (if no names were missing from the voters' list), it's unlikely to have gone against Sena.
But at the same time, one can't ignore the fact that most new voters and youth are on the BJP side.
According to local reports, the highest voter turnout was witnessed mostly in Maharashtrian localities in Mumbai. There are 98 wards where the Maharashtrian vote bank is influential, and where the middle-aged and senior citizens voted in large numbers. During our field visit, we witnessed greater anger towards BJP in these wards.
In the 227-seat BMC, a party needs 114 corporators to form a majority. In the last municipal corporation, the number of corporators stood at 75 (Shiv Sena), 31 (BJP), 52 (Congress), 28 (MNS), 13 (NCP), 9 (SP), and 17 (for others) across parties.
As the Axis-MyIndia for India Today exit poll showed on Tuesday, Shiv Sena is likely to emerge as the number one party in the BMC election, and the BJP will be number two party. But knowing how unreliable exit polls are, it would be best to apply a wait and watch approach till counting begins at 10 am on Thursday. However, if the BMC results turn out to be in Shiv Sena's favour, it might ring an alarm bell for the Devendra Fadnavis-led BJP state government in Maharashtra. Shiv Sena has already said that the Fadnavis government is on notice period.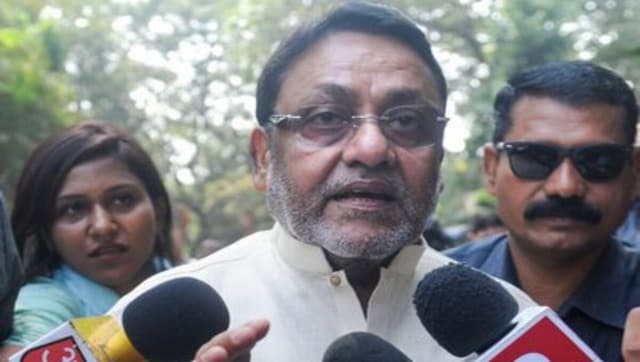 India
Addressing a press conference in Mumbai, Malik, who is NCP's spokesperson and a Maharashtra minister, alleged that Bharatiya's brother-in-law Rishabh Sachdeva was among those three persons
Politics
For all her 'connect with the people', Priyanka Gandhi Vadra's 'Hinduism' is even more farcical than Rahul Gandhi's
Politics
In the two decades that Narendra Modi has been in public office, first as chief minister and then as prime minister, he has established his vision of development for all