BMC Election 2017: As all eyes turn to mayoral race, it's Congress' turn to play kingmaker
Elections to appoint the new mayor of Mumbai will be held on 9 March, and Shiv Sena has taken the opportunity to remind the Congress party of the favour it did by supporting Congress' Presidential candidates Pratibha Patil and Pranab Mukherjee
Elections to appoint the new mayor of Mumbai will be held on 9 March, and Shiv Sena has taken the opportunity to remind the Congress party of the favour it did by supporting Congress' Presidential candidates Pratibha Patil and Pranab Mukherjee in 2007 and 2012 respectively. Furthermore, it's also drawing Congress' attention to the vehement opposition it put up against Prime Minister Narendra Modi's demonetisation drive.
From these overtures, it's clear that the Sena is trying to build bridges with Congress, seeing the latter as a safer bet than BJP.
The BMC has 227 seats, and the magic figure to achieve a simple majority is 114. Since none of the parties managed to achieve this figure, they are all dependent on allies. The Sena emerged the single largest party with 84 corporators and five independent legislators supporting them. Sena's tally of 89 is more than BJP's tally of 83 (82 corporators plus one independent supporter). This standoff has meant the corporators from Congress, NCP, MNS, SP and MIM are being wooed by both sets.
Sources from Shiv Sena have confirmed that party executive president Uddhav Thackeray personally contacted Congress leaders, and reminded them of the support given to Pratibha Patil and Pranab Mukherjee. It also reminded the party of the 1980 mayoral race, when Congress candidate Murli Deora ascended to the top post with Shiv Sena's help.
In fact, Congress doesn't even need to openly back the Sena in the run up to the mayoral election. Even if they boycott election day on 9 March, they would have done enough to help Sena win. The Sena's primary aim at this point, said a senior party leader, is to keep the BJP out, and they can do so if Congress decides to stay out.
This last part may ultimately prove critical, since senior Congress leader Gurudas Kamat and party's Mumbai president Sanjay Nirupam aren't willing to be seen openly supporting Shiv Sena. Especially considering elections are ongoing in Uttar Pradesh, joining hands with Sena might send out the wrong signals to voters.
Nirupam, while admitting that Sena had approached them, said the party will work out a secular front ahead of the mayoral election. Congress, NCP, SP and MIM will come together and file a mayor candidate, Nirupam said.
Another senior party leader pointed out that the last phase of polling for Uttar Pradesh Assembly election will be on 8 March, one day before Mumbai's mayor gets chosen. This gives the party the option of not declaring its intent till the last possible moment. Also, by filing its own candidate for mayor, the party may let the Sena claim victory indirectly. This could let both parties save face, while also let Sena install its candidate as mayor, therefore resulting in best case scenario for everybody.
"Congress has 31 legislators, while we also have the support of 17 others from NCP, SP and MIM. Together we have 48 corporators who will not vote for BJP," he said, explaining the mathematics behind the parties' confidence.
This leaves only Raj Thackeray's seven corporators. The MNS is said to be neutral thus far. This results in Sena clinching the mayor's race.
Election to appoint Mumbai's mayor is done through a secret ballot. It will therefore be interesting to see how the different parties vote. If Congress puts up its own candidate, or boycotts the election altogether, they will end up helping Shiv Sena's cause. The only way Sena can now lose is if Congress supports the candidate BJP puts up.
An editorial in Sena mouthpiece Saamana also hinted towards a Sena-Congress tie-up, whether overt or undercover. The editorial highlighted BJP's alliance with the Mehbooba Mufti-led PDP in Jammu and Kashmir. If that could have worked out for the saffron party, then even a Sena-Congress tie-up is not unthinkable, the editorial said, indicating that the "secular" Congress may just end up joining hands with the Hindutva-promoting Shiv Sena.
Politics
Earlier this week, the BJP MLAs from Bagda and Bishnupur, Biswajit Das and Tanmoy Ghosh, had joined Mamata Banerjee's party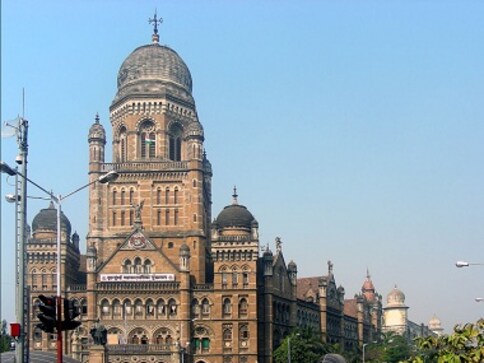 India
On 15 July, the financial capital of the country had logged 545 COVID-19 cases. But after that its daily case count remained below 500 and even went under 190 by mid-August.
Politics
Addressing the foundation day of the All India Mahila Congress, Gandhi said that the ideology of the Congress was completely opposite of the BJP-RSS and only one of the two ideologies can rule the country.