BMC Election 2017: A statistical recap of how Mumbai voted and the key role NOTA played
It's been four days since the results for the Brihanmumbai Municipal Corporation (BMC) election was announced
It's been four days since the results for the Brihanmumbai Municipal Corporation (BMC) election were announced. While no political party securing the requisite 114 seats to claim a majority in the country's richest civic body, plenty of wheeling and dealing is still afoot.
The Shiv Sena is, on paper, the largest party in the BMC with 84 seats and the BJP is two seats behind at 82. In terms of votes, the difference between the two parties is only around 50,000 votes, which in vote share terms, is around 0.5 percent of the total number of registered voters in the city.
This is a cause for concern for the Shiv Sena, particularly if you look at the BJP's improvement since the 2012 elections, both in terms of seats won and vote share captured.
So while the Congress and NCP did just slightly worse than last time — Congress vote share down to 15.93 percent from 16.28 percent and NCP down from 5.5 percent to 4.75 percent, the MNS had quite a shocker, losing over half its vote share, slumping as it did from 15.89 percent to 7.73 percent. It's worth recalling that in the previous election, the MNS received 9.5 lakh votes, but this time could only manage 3.93 lakh votes. This indicates that its vote bank has shifted to the Shiv Sena and the BJP.
Speaking of the two saffron parties, both have shown a marked improvement over the 2012 results. But while the Sena's vote share grew from 17.34 percent to 28.29 percent, the BJP saw an astonishing growth of vote share from 6.78 percent to 27.28 percent. Taken in the context of the BJP sweeping eight of 10 municipal polls held last week, a clear growth of his can be seen as reflective of growing approval for the ruling party at the Centre and the state across Maharashtra's municipalities.
Another notable fact is that this was the first time NOTA was used in the BMC elections, and 1.91 percent of votes went its way. Put into numbers, this means that on average, 386 voters selected NOTA in each of the 227 wards of Greater Mumbai. Considering the fact that 24 seats saw winning margins of less than 380 votes, it's not inconceivable that NOTA played a crucial role in the BMC election.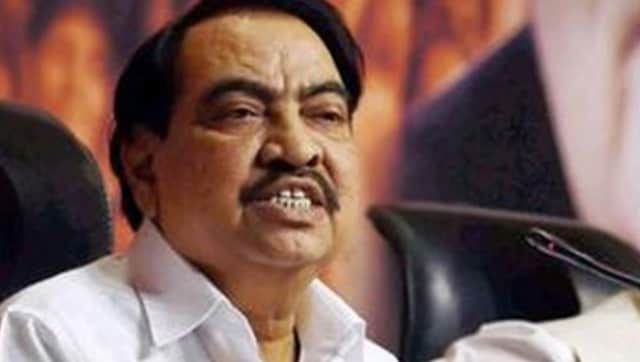 India
A single bench of Justice N W Sambre directed Mandakini Khadse to appear before the Enforcement Directorate (ED) every Tuesday and Friday from 17 October to 29 November
India
Communal tensions have long simmered in Bangladesh, whose constitution designates Islam as the state religion but also upholds the principle of secularism.
India
Houseboats have been in the crosshairs of the authorities, especially since a ban was on their repair and reconstruction on water bodies