BJP in Goa: Amit Shah's fine art of subverting mandate might not reap expected rewards
One has to learn the fine art of subverting mandate from the Bharatiya Janata Party (BJP) in the wake of the manner the party formed coalition government last month Goa.
Panaji: One has to learn the fine art of subverting mandate from the Bharatiya Janata Party (BJP) in the wake of the manner the party formed coalition government last month Goa. The party which was in power for five years finished a poor second, just 13 seats behind its arch rival Congress party that won 17 seats in the 40-member state legislative assembly.
Now it's an old story that the Congress party, which probably was not mentally prepared to handle this unexpected bonanza, fumbled badly, giving BJP enough time to cobble up post-poll alliance with independents and two regional parties, enabling it to steal the thunder away from the Congress party, form the government and prove majority on the floor of the House. If democracy is all about numbers, as the Supreme Court observed while rejecting the Congress party's plea to prevent formation of the BJP-led government, then BJP has the numbers by its side and the right to run the government so long as it lasts.
However, what is appalling is the manner in which BJP went to the town and had the gall to publicly justify an immoral, if not illegal, act by claiming Goa's fractured mandate was in its favour.
BJP's Goa state unit organised a public rally on Sunday at the state capital Panaji's Campal Football Ground for public felicitation of its national president Amit Shah and chief minister Manohar Parrikar for its 'victory' in Goa. The theme of the rally, attended by nearly 25,000 slogan shouting BJP workers and a holiday crowd, itself was flawed, but the aim was not, since the entire exercise was to boost sagging morale of the workers ahead of crucial panchayat elections and assembly bye-polls caused by resignation of the Congress legislator Vishwajit Rane, who has since joined BJP, and expected resignation of its Panaji legislator Sidharth Kuncalienkar to make room for Parrikar to become member of the assembly within six months of stipulated time frame.
But in order to do so, Shah needed to indulge in statistical jugglery, which he did rather brazenly at Sunday rally claiming, "BJP emerged as the largest party in Goa with maximum votes polled". BJP polled 2,97,588 or 32.5 percent votes, compared to the Congress party's 2,59,758 or 28.4 per cent votes. Right, BJP polled the maximum votes – 4.1 percent more, but four seats lesser than the Congress party. But BJP can declare itself a winner only after amending the Constitution, which talks about majority which is determined based on the number of seats won. India, for sure, does not follow the proportionate democracy, prevalent in some countries.
The fact remains, BJP was rejected by Goa voters. From 21 seats won in 2012, its tally came down to 13. Six out of nine ministers, including the then chief minister Laxmikant Parsekar, were rejected and defeated by voters. Yet, BJP formed the government, underlining why it is so important to have one of your former party colleagues as governor. Here is a party which took a high moral ground when it refused to stake claim to form government in 2007 despite winning just two seats lesser than the Congress in yet another hung assembly after the bitter experience of 2002 (when it won just one seat more than the Congress party and formed government and found it hard to keep its folks together, leading to fall of the Parrikar government in three years).
So, how has the situation become different from 2007? One needs to get inside the BJP psyche to understand it. BJP is working on prime minister Narendra Modi's avowed aim of making India Congress mukt (free), and formation of Congress government in Goa would have been embarrassing for Shah's sahib, that is Modi. Goa was not Punjab where it put the blame on its ally Shiromani Akali Dal for defeat. In Goa it ran government with full majority of its own for five years and yet faced humiliating end to Shah's target of winning 26 seats with a clear and loud defeat.
What Shah said subsequently in his 13-minute speech is also worth pondering. "In case of a fractured mandate, the process is to procure written support (of other parties and independents). We managed it while they (Congress) were undecided… I can see discomfort of Digvijaya Singh (Congress general secretary in-charge for Goa). By the time we staked claim (to form the government), they hadn't even decided who their (legislative party) leader would be," Shah justified.
Earlier federal minister and Shah's predecessor Nitin Gadkari, who was BJP's in-charge for Goa, virtually spilled the beans while giving details about how the BJP-led government was formed suggesting it was done with Modi's blessings. "I was asked by the party president to rush to Goa after we finished with 13 seats to explore all possibility of forming the government. I informed him that it's possible only if Parrikar is sent as chief minister. Shah told me to wait for a while as he wanted to consult the prime minister and the parliamentary board (BJP's highest decision-making body). I received the green signal following which we staked the claim," Gadkari said, leaving none in doubt that the idea of trying to paint a defeat into victory had germinated at the highest level within the BJP.
Shah, unfortunately, was not left with much to say after speeches of Gadkari and Parrikar. He must have learnt a lesson too though – do not take public for granted. The BJP president reached venue of the rally an hour behind the schedule, making people wait and sweat on a humid evening. He had barely spoken for 10 minutes when he noticed that people had started leaving the venue midway through his address, forcing Shah to quickly wind up his speech, which was even shorter than that of the Congress vice president Rahul Gandhi.
Not before, Shah had given his formal approval to the state unit to subvert mandate and convert a defeat into victory. The process officially started on Sunday and Goans would have to endure this logic until they forget that they had not voted against the BJP in assembly polls.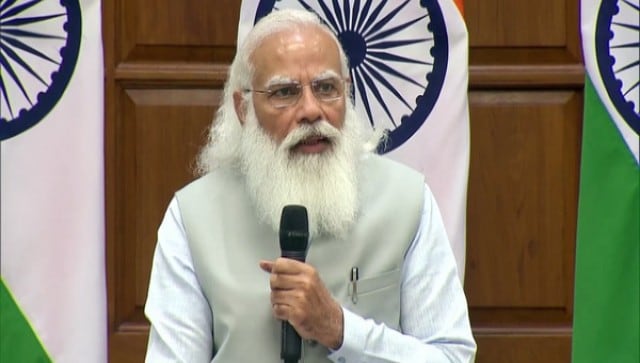 India
Leaders of several NDA constituent parties were in attendance. These included Apna Dal leader Anupriya Patel, JDU leader Ram Nath Thakur, AIADMK leader A Navaneethakrishnan, RPI leader Ramdas Athawale and LJP leader Pashupati Paras
India
One of the key mistakes that critics and Modi's political opponents make is to perceive his governance style as episodic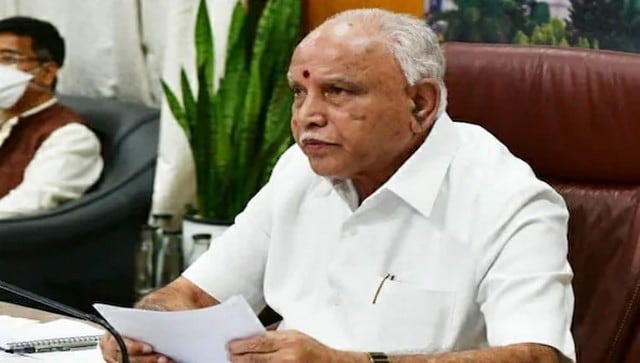 Politics
The BJP high command, with one eye on the upcoming 2023 Assembly polls in the state, has shortlisted a few notable names as possible replacements as chief minister