BJP dominates India's political rankings as mahagathbandhan will remain a pipedream
Like it or not, BJP has replaced Congress as the numero uno political force in India. And the prospects of a 'mahagathbandhan' do look bleak — bleaker than ever before
"The 50-50-90 rule: Anytime you have a 50-50 chance of getting something right, there's a 90 percent probability you'll get it wrong," said celebrated American journalist/author Andy Rooney, who had penned Common Nonsense.
Indeed, Rooney's Rule appears to have acquired fresh relevance in India, where you often come across speculation over the formation of a secular "mahagathbandhan" (Grand Alliance) of major opposition parties to beat the BJP in the 2019 Lok Sabha elections. These speculations have a mathematical basis: The combined vote share of the Samajwadi Party (21.8 percent), BSP (22.2 percent) and Congress (6.2 percent) in the recently concluded Uttar Pradesh Assembly election outweighed that of the BJP (39.7 percent).
Hypothetically speaking, had SP, BSP and Congress fought together under one alliance against BJP, the 'mahagathbandhan' would have won 313 seats as against the saffron camp's 90! But that was not to be. And we all know why this didn't happen.
It is the existence of this mathematical possibility that prompted Bihar chief minister Nitish Kumar to urge Congress and Left parties earlier this week, to take the initiative in forging an anti-BJP Front. Echoing the same sentiments, Laloo Prasad Yadav also put out a tweet tagging Rahul Gandhi, Sharad Pawar, Akhilesh Yadav, Mamata Bannerjee, Naveen Patnaik and other leaders.
But what's arithmetically possible may not be politically probable for very many reasons: First, you need a political colossus under whose leadership even conflicting parties can join hands. Second, there has got to be a laudable cause that can catch the imagination of the masses. And third, the party that you wish to wage a war against must be an outfit that habitually survives on the strength of the charisma of its leader. Once this aura around the charismatic balloon is punctured, the party's prospects are gone for good.
Here are two examples: First, during 1974 to 1977, the erstwhile Jan Sangh, Jyoti Basu's CPM, and socialist parties of different shades had come together under Jayaprakash Narayan's umbrella to topple a common enemy — Indira Gandhi. And they succeeded in dethroning their bête noire. But their well-professed and oft-repeated cause — total revolution — died an inglorious death. Indira Gandhi rode back to power within two-and-a-half years.
And secondly, after the Bofors and HDW submarine deal scandals rocked the nation, various parties, including the BJP and the Communists, reached an understanding and regrouped to support a new anti-Rajiv Gandhi, anti-Congress rebel: VP Singh, popularly known as Raja of Manda. The Raja wasn't a political colossus by any stretch of imagination. But he was taken as "the shining symbol of anti-Congressism". The opposition parties, who lost no time in extending their support to the Raja, did succeed in pushing the Congress out of power from the Centre in 1989. But their success too was short-lived. Congress came back to power within two years.
Let's now focus on the present scenario: There is no leader worth his/her name who can unite all the opposition forces. The friendship between Nitish Kumar and Laloo Prasad Yadav looks brittle in Bihar; the relationship between SP and BSP continues to be antagonistic in Uttar Pradesh; Naveen Patnaik is experiencing uneasy times within his own outfit in Orissa; Sharad Pawar looks like an ageing, outdated force in Maharashtra; Mamata Bannerjee continues to be allergic towards the Left parties for all practical purposes in West Bengal. And to top it all, the demoralisation within the Congress camp has to be seen to be believed.
From the opposition's point of view, things look even more miserable in Uttar Pradesh, with Mulayam Singh Yadav accusing his son Akhilesh of insulting him in the run-up to the polls. Quoting Prime Minister Narendra Modi, he said, "Yeh sahi hai ki jo baap ka nahin hua, who kisi ka nahin ho sakta (A son who is not loyal to his father cannot be loyal to anyone else)."
It's clear that Netaji is in pain. He is a lonely man for all political purposes. His brother Shivpal Yadav and daughter in law Aparna Yadav called on Yogi Adityanath in Lucknow the other day. They are, according to Lucknow grapevine, building bridges with the new masters of the state. Or are they looking for options? Nobody knows for sure.
Contrast this picture against the ever-expanding screen of the BJP and you will notice that different offshoots of the Rashtriya Swayam Sevak Sangh (RSS) are working in perfect sync with Narendra Modi, Amit Shah and Yogi Adityanath and vice versa. The ruling party functions like a well-oiled, well-maintained machinery that primarily relies on the strength of its cadres.
Modi's charismatic personality is icing on the cake. Despite their similarities in so many aspects, including style of functioning, Narendra Modi and Indira Gandhi are two different entities. While Indira had virtually demolished the primacy of the party infrastructure, the Modi-Shah duo is busy re-strengthening and expanding the party apparatus across India.
Like it or not, BJP has replaced Congress as the numero uno political force in India. And the prospects of a 'mahagathbandhan' do look bleak — bleaker than ever before.
Subscribe to Moneycontrol Pro at ₹499 for the first year. Use code PRO499. Limited period offer. *T&C apply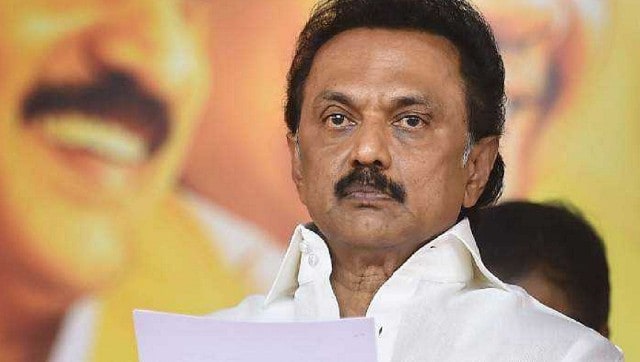 India
In a rally on Sunday, the Union Home Minister claimed that the DMK and Congress were involved in scams worth 'Rs 12 lakh crore' when they were in power
Politics
The Union home minister, speaking at a programme to honour West Bengal's revolutionaries, said efforts are being made to ensure the freedom fighter's efforts are forgotten
India
In a press note, Banerjee's lawyer claimed that Shah had made defamatory statements against him on 11 August, 2018, at a rally in Kolkata