BJP and Opposition gear up for 2019: Will it be Mandal versus Kamandal once again?
To understand what's happening in battleground Uttar Pradesh ahead of 2019 elections in correct perspective, you would do well to recall Martin Luther King Junior's words of wisdom
To understand what's happening in battleground Uttar Pradesh ahead of the 2019 General Election in the correct perspective, you would do well to recall Martin Luther King Jr's words of wisdom: "In a real sense, all life is inter-related. All men are caught in an inescapable network of mutuality, tied in a single garment of destiny. Whatever affects one directly, affects all indirectly. I can never be what I ought to be until you are what you ought to be, and you can never be what you ought to be until I am what I ought to be... This is the inter-related structure of reality."
True.
Now, take a look at these two otherwise unconnected news headlines that appeared almost simultaneously on Firstpost the same day – Wednesday, 31 May:
1. "Yogi Adityanath's visit to Ayodhya Ram Mandir revives shrill chant of 90s for a temple".
2. "Akhilesh Yadav to attend Lalu Prasad's Patna rally along with Mayawati, hints at future alliance".
Don't you think that the two stories are meaningfully connected?
Those who know Uttar Pradesh inside out will tell you that the two stories, which otherwise focus on the activities of different personalities at different places, convey the same message: If the Kamandal wave is sought to be revived; the Mandal forces shall not only reunite but also take society by storm. Like the latter did in Uttar Pradesh in 1993. And in Bihar in 2015. Yes. It's as simple as that.
Penned by Sanjay Singh, the first story says, "A day after LK Advani, Murli Manohar Joshi, Uma Bharti and a host of other senior leaders of Sangh Parivar were charged by the CBI with criminal conspiracy for the demolition of the Babri Mosque structure in Ayodhya, Yogi Adityanath did what no other chief minister of Uttar Pradesh dared to do in the last three decades."
"Adityanath took a chopper from Lucknow to land in Ayodhya on Wednesday morning and then drove straight to Hanuman Garhi to pay his obeisance to the Ramlala idol in a makeshift temple. The Uttar Pradesh chief minister then proceeded to Ram ki Pari and offered prayers at the bank of River Saryu," the article continues.
Explaining the importance of Adityanath's Ayodhya visit, the author of the story hammers home this point: "No other Uttar Pradesh chief minister had done that till date. While former chief ministers Kalyan Singh, Ram Prakash Gupta and Rajnath Singh, all from the BJP ranks, had visited Ayodhya over a-decade-and-half ago but all three avoided visiting Ramlala. Adityanath is the first chief minister to have done that."
The story concludes with this remark: "Before he left in the evening after an eight-hour stay, Adityanath announced a series of developmental projects worth Rs 350 crore for the temple town.
In consultation with local religious leaders, he announced several spiritual-religious programmes like daily Saryu aarti on the pattern of Ganga aarti in Haridwar and Varanasi, provision for round the year Ramlila, Saryu Mahotsav and so on."
Indeed, the Yogi led BJP is busy upping the ante on the mandir front in Uttar Pradesh. Little wonder then that those who oppose the saffron establishment are getting together to forge a united front. Firstpost's second story with a Mainpuri dateline focuses on this political development.
Here is what the write-up says: "Samajwadi Party president Akhilesh Yadav said on Wednesday that he would attend Rashtriya Janata Dal (RJD) chief Lalu Prasad Yadav's rally in Patna on 27 August and added that BSP supremo Mayawati would also be present there."
The story reminds the readers that this piece of news comes in the wake of speculation that arch-rivals Samajwadi Party and BSP are about to shed their hostility and inch closer to beat the BJP in next election.
The story quotes none other than Akhilesh himself as saying, "I will be present at Lalu Prasadji's Bihar rally on 27 August and Mayawati will also be there. If there is any announcement (regarding future alliance) it will be made there."
Be that as it may, it's more than clear by now that both Mandalites and Kamandalites have already begun to flex their muscles for 2019.
But what they seem to forget is that no two situations can ever be the same just like no two moves on a chess-board can be repeated. That's a fact of life. It was an entirely different time zone in 1993, when then prime minister PV Narasimha Rao called the shots from Delhi. Now, the Opposition has to struggle against Narendra Modi, who has by now mastered the art of winning elections.
This apart, there is another difference in this context: There is a new Hindutva icon, Adityanath, in power at Lucknow.
And that's probably why the 2019 election might not be an exact replica of 1993, when Mulayam Singh Yadav and Kansi Ram had joined hands to topple the apple cart of the Sangh Parivar in Uttar Pradesh.
Subscribe to Moneycontrol Pro at ₹499 for the first year. Use code PRO499. Limited period offer. *T&C apply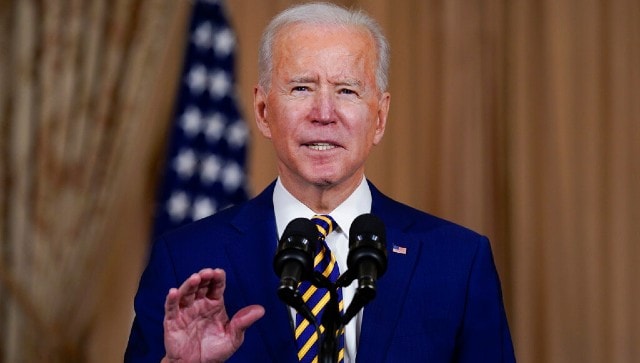 World
Several militia groups such as the Hezbollah have received at least some financing, support and weaponry from Iran over the years
World
Crown Prince Mohammed bin Salman had cultivated a climate of fear that made it unlikely for aides to act without his consent, according to the report
India
Cyber attacks give another option — less devastating than a nuclear attack, but capable of giving a country a strategic and psychological edge