BCCI Ombudsman, Justice AP Shah, has written to president Shashank Manohar and Sourav Ganguly, giving both a new deadline to respond to the conflict of interest allegations against the former India captain, say media reports.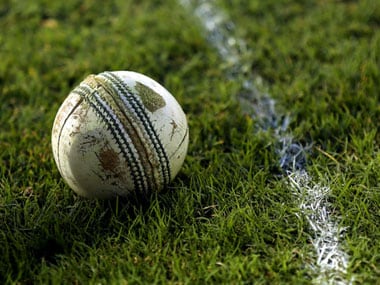 The original deadlines were in the last week of January which has now passed. The Indian Express reports that Shah had forwarded a complaint filed with him by Niraj Gunde to Manohar and Ratnakar Shetty, general manager game development, on 14 January asking them to respond within two weeks. The same complaint was forwarded to Ganguly.
ESPNcricinfo has published details from a letter it says was written on Friday where Shah lists out the case against Ganguly. Niraj Gunde's main allegation is Ganguly's role in Kolkata Games and Sports Pvt. Ltd., which owns a football franchise, Atlético de Kolkata, in the Indian Super League. ESPNcricinfo says Gunde alleged that Ganguly was involved in a commercial tie-up with the RP Sanjiv Goenka Group which, in December, bought the Rising Pune Super Giants franchise in the IPL.
In October last year, Manohar wrote a three-pager listing guidelines to avoid conflict of interest, directed at BCCI members, state associations, employees with the board and state bodies, and former and current players.
Ganguly and Manohar are not the only ones on Gunde's radar. Harbhajan Singh is too. The BCCI lists the conflict of interest guidelines under 5 sub heads on its website.
Gunde has thrown the BCCI rules right back. In one of his letters to Shah on Harbhajan, he cites the rulebook: "Rule A, which states that current cricketers shall declare the name and details of his/her player agent or the player management company; Rule B, stating that "current cricketers shall not have any business interest in a player management company; Rule C, that reads "current cricketers shall not have any conflict arising with the BCCI sponsors including the apparel sponsor; and Rule 'D', which says "current cricketers shall not accept any controlling position in any commercial organisation having a contract with the BCCI or its state unit(s)."
Updated Date: Jan 30, 2016 04:27 AM