Amit Shah in Tripura: BJP chief lauds PM, says only Modi model can develop state
Calling Tripura backward on all fronts, BJP President Amit Shah on Sunday asked the people to bring his party to power in the 2018 assembly polls
Kumarghat : Calling Tripura backward on all fronts, BJP President Amit Shah on Sunday asked the people to bring his party to power in the 2018 assembly polls as only the Modi model can develop the state and eliminate corruption.
"In the 24-year rule of the Left government, Tripura has remained backward on all fronts. Only (Prime Minister Narendra) Modi model can develop the state and remove corruption if the party comes to power in next year's assembly elections.
"Rate of development in Tripura is a big zero as the Left government did nothing and central funds were siphoned off. CPM (Communist Party of India-Marxist) cadres ate the funds meant for development," he said at a public meeting in this northern Tripura town.
In his 19-minute speech in Hindi, the BJP chief said a large number of tribals live in Bharatiya Janata Party-ruled Gujarat, Madhya Pradesh and Maharashtra where "every basic facility like water, electricity, and health services have been provided in each tribal and remote village".
Highlighting the Modi government's efforts for development of Tripura and elaborating various projects that it had sanctioned, he said the first measure of a BJP government would be to implement recommendations of the 7th Pay Commission for state government employees.
Amit Shah noted that during the regime of Congress-led United Progressive Alliance, the 13th Finance Commission gave Rs 7,283 crore to Tripura for five years while the 14th Finance Commission under the National Democratic Alliance government gave Rs 25,396 crore. "This money would not reach the people, it would go to the CPM cadres' pocket," he alleged.
He said around 25 per cent of Tripura's educated population was jobless, crime against women was the highest while corruption was mounting as Chief Minister Manik Sarkar remained inactive.
"Due to the misdeeds of the Left Front government 10,323 government teachers recently lost their jobs following the Supreme Court verdict," he said.
He also alleged that during the Left regime, activities of the illegal chit funds mushroomed in Tripura and CPM members benefited from these unlawful deposits. He dared Sarkar to hand over the cases to the Central Bureau of Investigation.
Assam Finance Minister Himanta Biswa Sarma, West Bengal's former state unit chief Rahul Sinha, Union Minister Faggan Singh Kulaste, party General Secretary Bhupendra Yadav, and state BJP President Biplab Kumar Deb also addressed the meeting.
Shah is on a two-day visit to the state to finalise the party's strategy for next year's assembly polls.
Find latest and upcoming tech gadgets online on Tech2 Gadgets. Get technology news, gadgets reviews & ratings. Popular gadgets including laptop, tablet and mobile specifications, features, prices, comparison.
India
Swami Vivekananda is credited to have made the ideals of the Vedantic religion popular in the 20th century, leaving an indelible mark of his personality in India and in International community as well.
India
More than 1,000 doctors, nurses and paramedics of the ITBP and other Central Armed Police Forces (CAPFs), and another 1,000 paramedics, assistants and security staff have been deployed at the facility in Delhi for its smooth operation.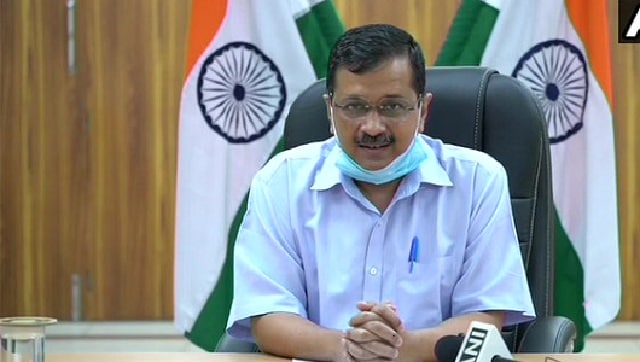 India
The chief minister said that the situation is not as 'terrible' as predicted one month ago, asserting that at present, the number of active coronavirus cases has been decreasing instead of increasing.