AIADMK two leaves symbol row: TTV Dinakaran moves SC challenging Delhi HC order in favour of Palaniswami-led faction
TTV Dinakaran filed an appeal before the SC challenging the Delhi HC order which dismissed his petition in connection with the dispute over the AIADMK two leaves symbol
TTV Dinakaran filed an appeal before the SC challenging the Delhi HC order concering the dispute over AIADMK's two leaves symbol

Delhi HC had earlier upheld the EC's order that granted the symbol of the AIADMK to the Palaniswami-led faction

AIADMK had split into two factions after J Jayalalithaa's death
New Delhi: Amma Makkal Munnetra Kazhagam (AMMK) leader TTV Dinakaran on Tuesday filed an appeal before the Supreme Court challenging the order of the Delhi High Court which dismissed his petition in connection with the dispute over the All India Anna Dravida Munnetra Kazhagam's (AIADMK) "two leaves" election symbol case.
The Delhi High Court had earlier upheld the Election Commission's order that granted the symbol of the AIADMK to the faction led by chief minister Edappadi K Palaniswami.
A division bench comprising of Justice GS Sistani and Sangita Dhindra Sehgal dismissed the petition filed by TTV Dinakaran and VK Sasikala.
The dispute arises out of competing claims over AIADMK's two leaves election symbol from TTV Dinakaran-Sasikala on one side and Palaniswami -Panneerselvam on the other side.
Soon after the death of AIADMK supremo Jayalalithaa on 5 December, 2016, the party split into two factions. While one faction was led by Sasikala-Dinakaran-Panneerselvam, the other was led by Palaniswami. However, Panneerselvam and Palaniswami joined hands later to oust Sasikala and Dhinakaran from the party.
On 23 November, 2017, the Election Commission allotted the two-leaves symbol to the Panneerselvam-Palaniswami faction on the grounds that they enjoyed the support of the majority of members in the legislative and organizational wings.
Aggrieved by the allotment, Dinakaran and Sasikala moved the Delhi High Court against the EC order.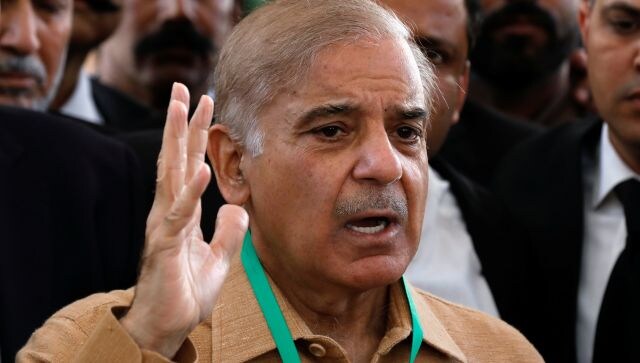 World
National Assembly, Pakistan's lower house of Parliament, has passed a bill that would curtail the powers of the Chief Justice to take suo motu notice in a sole capacity. The move has been hailed by the Shehbaz Sharif-led government which has accused the apex court of creating 'political instability'
World
Scepticism remained high over the negotiations on the judicial overhaul, which would curtail the authority of the Supreme Court and give politicians greater powers over the selection of judges
World
Pro-Khalistan supporters in the US threatened the Indian embassy and Indian Ambassador to the United States Taranjit Singh Sandhu during their protest on Saturday. They issued threats and made announcements that the 'hypocrisy' will come to an end