Six reasons why Arvind Kejriwal makes a bad politician
Arvind Kejriwal on television these days is everything a politician should not be. He actually comes across as reasonable, sincere and open to admitting mistakes. But will that spell success in a political career?
Arvind Kejriwal, on the streets of Delhi, seems to be spoiling for a fight, especially one in full view of television cameras. Arvind Kerjiwal, on the stage of Jantar Mantar, seems dour and doctrinaire, egging the crowds on with all the charm of a drill master.
Much has been written about his cunning and ambition, the "darkly sulking" strategist who turned Team Anna into Team Arvind. But all that was about Arvind Kejriwal, the strident humourless activist. Now he has a new avatar, as Kejriwal the politician. Watching him on the hot seat as Newsmaker of the Day with Rajdeep Sardesai, one senses he will be a rather unusual politician. And that's not just because of his politics. It's because he breaks almost every rule in the handbook of  "A Successful Neta's Guide to Going on Television."
Concede nothing. Arvind Kejriwal does not seem to know the cardinal rule in politics is concede nothing, admit no wrongdoing, pretend your U-turns were not U-turns. So we have Sonia Gandhi telling her beleaguered Congresswallahs that there is no reason for them to be defensive as if all Coalgate needs is a good  Nirma scrubbing. And we have Mamata who never admits to ever having been wrong about anything — cartoons, FDI, Maoists, rape, Mulayam Singh Yadav. At an appearance at Thinkfest last year, when asked about Team Anna leaders who claimed that Jan Lokpal is perfect and should be passed as is, Kejriwal said: "I completely concede this. Some people on the stage have said that and it is not correct." When was the last time you heard a politician say, "I completely concede this"? They usually don't even want to concede elections.
Answer no questions. Party spokespersons seem to be appointed on their ability to grandstand with talking points when asked a question they don't want to answer (which is pretty much everything they are ever asked). Most of the time they don't answer anything and just end up using the press as a way to ask questions of the opposition. Kejriwal actually answers the question that he has been asked. Sure, he has his talking points but he doesn't use them to evade the question at hand. When asked about Kiran Bedi he talks about Kiran Bedi. He does not just say, "The issue is not whether Kiranji has a particular point of view" and go on to his talking points. He does not deny the difference in opinion even if he claims it is "overplayed."
Don't betray any evolution in thinking. Politicians like to be omniscient. They deliver wisdom like oracles. Kejriwal actually tries to show evolution in his own thinking. Politicians rarely want to admit to that because that carries embedded in it an admission of the fact that they might have been wrong at some point. But Kejriwal is open about admitting that at one time he thought the Congress, as the ruling party, was the fount of all corruption, but now he has come to the conclusion that all parties have their foundation in corruption and none of them is really going to deliver a genuine Lokpal. "What comes out clearly in the last one-and-a-half years is you cannot get a Lokpal Bill out of the present set of political parties, you can't get a Lokpal Bill put of a political establishment whose foundation is corruption," he says.
Ooze sincerity. You can say he is impractical, that by tarring the Congress and BJP and Lalu and Mulayam with the same brush he is leaving his Lokpal Bill, as Sardesai points out, completely "isolated." But the man does manage to sound sincere and reasonable, which is no mean feat for politicians. That's because he does not try to talk over the anchor. He does not shout or hector or wag his fingers. If anything he sounds a bit like a patient schoolmaster. "That is what I am saying," he says patiently as he explains his point of view all over again. Most of all, in the midst of all this media hysteria about the "rift" in Team Anna, he sounds perfectly sincere when he says, with a rather disarming smile, he thinks Kiran Bedi is "an amazing person."
Namedrop your leader incessantly. Congress-wallahs having learned well from Indira Gandhi days to drop their leader's name as if reciting the Gayatri mantra. Everyone follows suit now whether its Amma's MPs or Didi's men. Trinamool MPs probably go to some class that teaches them how to insert Didi's name everywhere so that no matter what sound bite ends up on television, her name is embedded in it. Arvind Kejriwal also takes Anna's name but he does not wave it around like a flag and he does not pretend to be his humble servant. In fact, at his interview in Thinkfest, he had no compunctions about saying "Anna is not India. India is not Anna. India is much bigger than that."
Exude chumminess. In a media culture where television anchors often go out of their way to show off their closeness to their VIP guests, and guests reciprocate with a cocktail-circuit chumminess, Kejriwal shows no such social climbing skills. He does not appear extra chatty with his hosts, dropping their names every two lines, he tries to score no brownie points with them, gives off no aura that he is about to go join them for a drink at the club right after the interview. He flashes his grin not for his journalist host but when he talks about Kiran Bedi as his "elder sister."
All of this actually makes for television that does not give you an instant headache. This might well be his winning card as he goes into retail politics. You can disagree with the guy and his tactics but you can actually listen to him and feel like you could have a conversation with him. That's a rare quality in any politician. But whether that makes for a successful politician in India is, of course, another story altogether.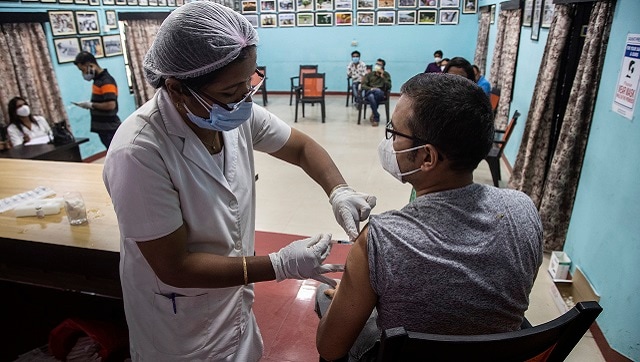 India
The DCGI approved a new drug 2-deoxy-D-glucose (2-DG) developed by the DRDO as adjunct therapy. The defence ministry claimed the drug helps in faster recovery of hospitalised patients and reduces supplemental oxygen dependence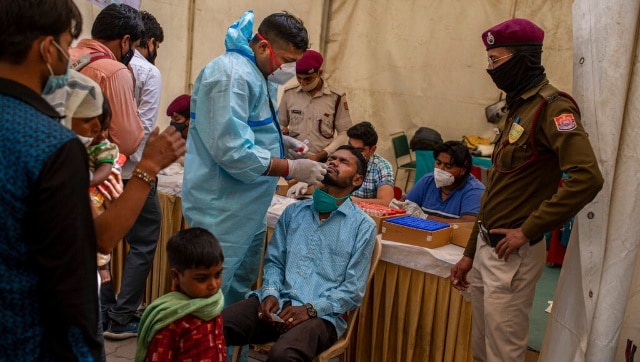 India
Coronavirus India News Updates: A total of 271 personnel of the seven forces of CRPF, BSF, CISF, ITBP, SSB, NSG and NDRF have succumbed to the pandemic so far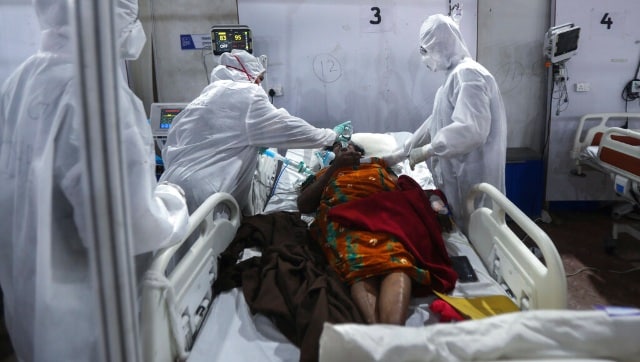 India
However, states like Kerala, Tamil Nadu, Mizoram, and Nagaland saw a tightening of restrictions in a bid to curb the spread of infection.