Why priest took Sengol back from Lord Mountbatten, sprinkled holy water on it, invoked the Divine, then gave it to Nehru
Sengol is to become, once again, the symbol of India's power, adorning the central position in the new Parliament structure
The Sengol, symbolising the concomitance of 'Dharma' and 'State power', a cornerstone of Indian culture and tradition and signifying the ethical dimension of the exercise of authority, has become a bone of contention as Prime Minister Narendra Modi is about to unveil the new Parliament building on May 28.
Sengol is to become, once again, the symbol of India's power, adorning the central position in the new Parliament structure.
But, as the history of Sengol goes, an interesting fact is that the Tamil priests had, perhaps, snubbed then Governor General Lord Mountbatten before handing the Sengol to Jawaharlal Nehru.
As the story goes, after Nehru, not knowing how to respond to Mountbatten's query as to how he wanted to take power from the British, had asked Rajaji. C Rajagopalachari was a Tamil and got in touch with the Tiruvaduthurai Adheenam pontiff. He requested the pontiff to do the sacred ritual of handing the Sengol to Nehru.
Also Read: Sengol, the 'Dharma Dand': 10 FACTS about India's symbol of power that Congress HID from you
But, the chief pontiff of the Adheenam or math wasn't well. Though he made all the arrangements and got the Sengol made by Vummidi Bangaru Chetty jewelers, Sadaiyappa Thambiran Swami, the chief pontiff deputy did the honours of giving Nehru the Dharma Dand or the Sengol. Back then, it was made for Rs 15,000.
Quite interestingly, Sadaiyapa Swami gave the Sengol to Lord Mountbatten, but took it back from him, sprinkled holy water on it, invoked the name of the Divine, and only then gave it to Nehru, with blessings to a king assuming power.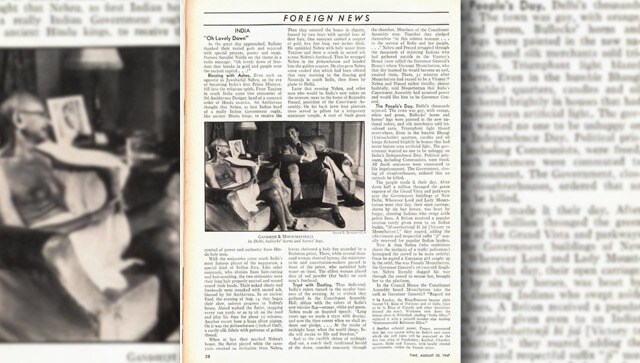 Source: time.com
While the reason has nowhere been mentioned—as to why the Swami took the Sengol back from Mountbatten and purified it—yet, those of us who know Indian rituals might have a fair idea into why the Sengol needed the holy water.
The sacred Sengol ceremony took place just before Nehru hoisted the national flag and addressed the nation. Not just national, but foreign media too took note of the Sengol ceremony, and yet it was lost to history, only to be relegated to a corner in Anand Bhawan in Prayagraj as a "golden walking stick gifted to Nehru".
Read all the Latest News, Trending News, Cricket News, Bollywood News,
India News and Entertainment News here. Follow us on Facebook, Twitter and Instagram.
also read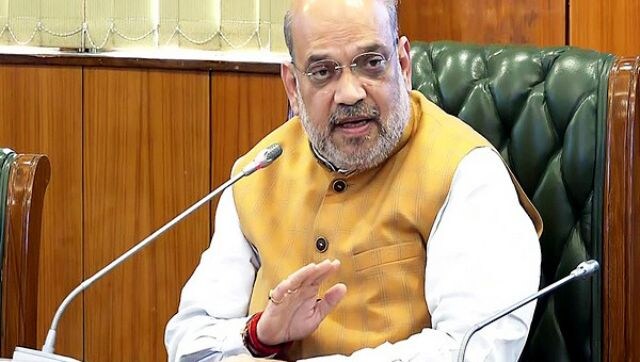 India
Amid the war of words between the ruling and opposition parties over the inauguration of the new Parliament building, Shah said the Congress needs to 'reflect' on its behaviour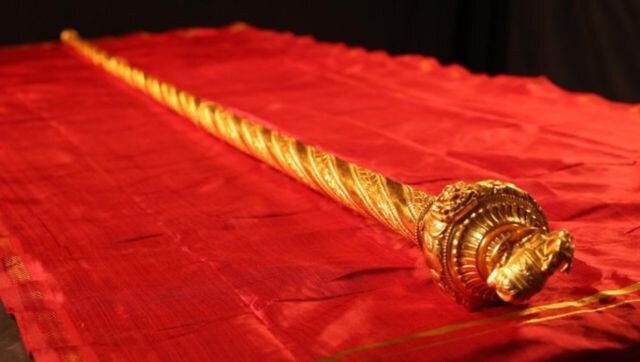 India
Prime Minister Narendra Modi will install the golden sceptre near the Speaker's seat. Traditionally called the 'Sengol', it has roots in Tamil culture
India
Prime Minister Narendra Modi said the new Parliament gives 'a message to the world about India's determination'