Introduction: Palestine rarely makes the news in Indian media. When it does, it is usually because "clashes" or "hostilities" have flared up yet again. Knee-jerk sentiments are often quick to ascribe Palestinians with "terrorism". The reality is that the Palestinians are an exceptionally warm and welcoming people.
Perceptions about Palestine are too often shaped by lack of information or by propaganda. It is easy to dehumanise those we are ignorant about.
This 10-part series on Palestine consists of photographs from East Jerusalem and the West Bank taken by the author during a visit in early 2018. They convey varied aspects of Palestine's natural beauty, her ancient and unique history, Palestinian art, education and culture, and the grim realities of their lives under Israeli military occupation.
In part five, we look at the architecture of oppression in Palestine — the fences, walls , and segregation.
[Below: A map of West Bank, Gaza and Israel (L); the West Bank (R). Courtesy: palestinett.org]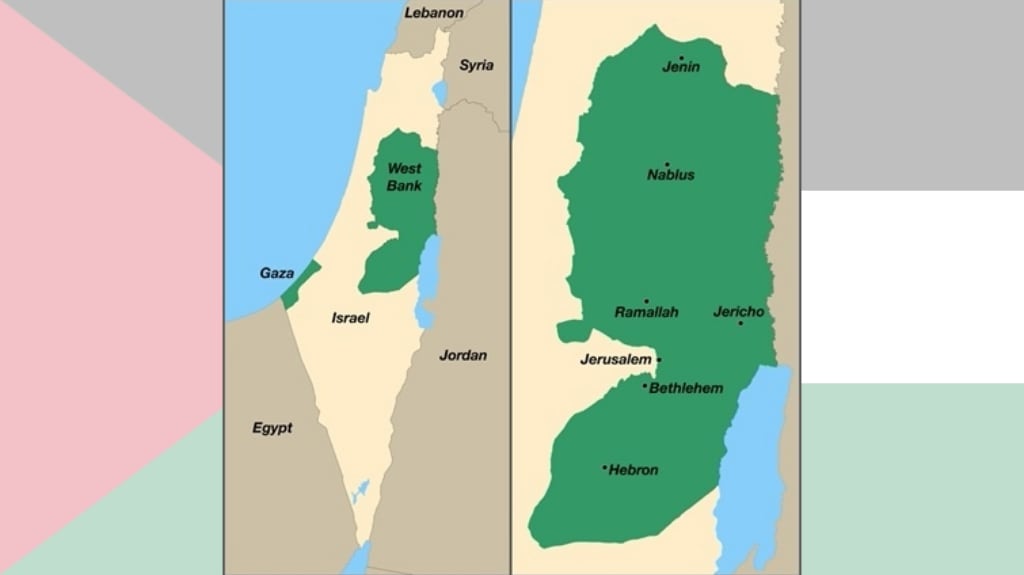 ***
Israel has constructed an imposing "segregation wall" separating the West Bank from Israel whose stated purpose is security. However, 85 percent of the route of the wall encroaches well into the West Bank. Its unstated purpose is land and resource theft from the Palestinians, who have no power to force Israel to change course.
An invasive network of permanent and "moving" checkpoints and road blocks inside the West Bank — manned by heavily armed, belligerent Israeli soldiers — makes even the shortest travel an always unpredictable, often dangerous, chore.
These are part of the vast, sophisticated and expensive architecture Israel has erected in the West Bank to control, micro-manage and frustrate Palestinian lives. Here's a look at this architecture of oppression:
A section of the segregation wall in Bethlehem. The wall has become a canvas for graffiti art on the Palestinian side.