Introduction: Palestine rarely makes the news in Indian media. When it does, it is usually because "clashes" or "hostilities" have flared up yet again. Knee-jerk sentiments are often quick to ascribe Palestinians with "terrorism". The reality is that the Palestinians are an exceptionally warm and welcoming people.
Perceptions about Palestine are too often shaped by lack of information or by propaganda. It is easy to dehumanise those we are ignorant about.
This 10-part series on Palestine consists of photographs from East Jerusalem and the West Bank taken by the author during a visit in early 2018. They convey varied aspects of Palestine's natural beauty, her ancient and unique history, Palestinian art, education and culture, and the grim realities of their lives under Israeli military occupation.
In part seven, we look at the contrasting fates of Israeli and Palestinian houses.
[Below: A map of West Bank, Gaza and Israel (L); the West Bank (R). Courtesy: palestinett.org]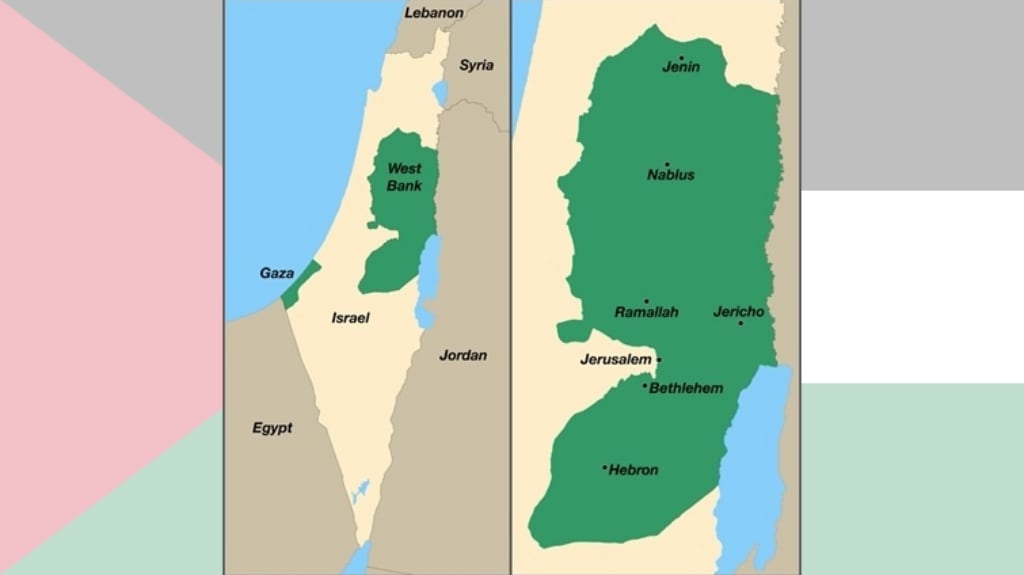 ***
The international consensus to the Palestinian-Israeli conflict is the "two-state solution" — forming a State of Palestine alongside Israel.
The Palestinian State is expected to comprise what are today the West Bank and Gaza, with East Jerusalem as its capital. Israel routinely affirms its commitment to the two-state solution (except for claiming all of Jerusalem as its own). However, the ground reality is at variance with Israel's public position.
Israel has been rapidly constructing Jewish-only settlements all over West Bank and East Jerusalem ever since occupying them in 1967. Through these means, Israel has been insidiously encroaching on more and more Palestinian land. These settlements are illegal under international law. Several UN resolutions have condemned Israeli settlements; Israel has ignored all such resolutions.
In contrast, ruins of Palestinian houses demolished by the Israeli military are scattered all across the West Bank and East Jerusalem. Israel routinely declares Palestinian houses "illegal" — on territory that Israel ostensibly acknowledges would be part of a future Palestinian State — and bulldozes them.
Nearly 50,000 Palestinian houses have been demolished in the past 50 years, rendering hundreds of thousands of Palestinians homeless. Simultaneously, the Israeli State has illegally moved well over 500,000 Israeli Jews into East Jerusalem and West Bank territory. Their numbers are increasingly rapidly.
Israel has strategically moved to create "facts on the ground" all but rendering the two-state solution dead while charging the Palestinians with intransigence on the issue.
These photographs present the study in contrasts that is the fate of Israelis and Palestinians in East Jerusalem and the West Bank.
***
Israeli Jewish-only settlements lining the street from Bethlehem to Hebron in the West Bank: