World Environment Day 2017: Sonam Wangchuk's ice stupas ensure there's water in Ladakh
Sonam Wangchuk's ingenuity ensures there's a steady supply of water in Ladakh, even during arid summer months
The mountainous desert of Ladakh, at an altitude of 3,500 metres, receives only 50-70 mm rainfall annually. And from April to June, that number is down to zero mm. Locals have managed agriculture for centuries by melting snow for irrigation. That system worked all right till the 1980s. Now of course, that thing Donald Trump doesn't believe in — climate change — is causing some serious heart and glacier burn. Heavy and unpredictable snowfall, less rain, hot summers and freezing winters have thrown some big challenges at the local population. They desperately need harvesting techniques that work. So in 2014, local engineer, educator and innovator, Sonam Wangchuk thought, "Cool, let me make some ice stupas."
Also read — The Iceman of Ladakh: How Chewang Norphel's 'artificial glaciers' improved the region's water woes
Ice stupas are conical ice mounds that resemble mini-glaciers and slowly release water for agriculture. Now since these ice stupas had to be built 4,000 metres above sea level in locations that were surrounded by mountains on the south, and they were likely to melt away in the months of April and May, just when they were most needed! So then Wangchuk thought, "The melting speed of artificial glaciers is linked to their surface area exposure (side note: they taught you the formula to calculate that in school). Okay, so I'll make mine taller and reduce the SA!"
Here's how these ice stupas work:
They direct glacial melt aka 'water travelling downstream' through a pipe to a pre-decided place. Then, this water is moved up vertically. It freezes and forms stupa-like structures. Well, in a 20 degree Celsius environment, that would happen.  Then, over the year, the system supplies water for agriculture in a controlled fashion.
1. From the streams, water enters underground pipes.
2. The pressure in the pipes moves the water upwards, against gravity.
3. The water is exposed to the cold air (20 degrees).
4. It freezes.
5. No electricity is needed.
6. Everything works with gravity — that's the beauty!
Why the ice stupas work:
1. Effective way to store glacial melt
2. Low cost
3. Can be applied world over
Cut to 2017 and voila:
As of 26 May: The system is generating over 50,000 litres of water per day in the summers. It's giving a new lease of life to 5,000 trees through a drip irrigation system.
On 15 May: The government of Sikkim would like folks from the the Ice Stupa Project to help them with defusing the lake outburst threat using siphon (and ice stupa) technique... the same technique which was repeatedly proposed around this time last year to defuse the disaster that was building up in Phuktal.
But Wangchuk makes the tough stuff look easy. Here a list of the big problems he overcame. Some technical, some human.
Challenge 1: To store water vertically without a pump and electricity.
Solution 1: Raised US$125,000 through US-based crowd-funding website Indiegogo to scale up the project. Yes, money is the answer to all our problems.
Challenge 2: Dealing with dishonest vendors. Suppliers delivered bad quality pipes. Rs 25 lakh went down the glacial landscape. No, money ain't everything. We need honest people too.
Solution 2:  Indian Air Force and Jain Irrigation to the rescue. Jain Irrigation donated pipes for the 3 km stretch!
Why do all this?  Ice stupas can prevent glacier lake outburst (GLOF) in the Himalayan states of Sikkim, Uttarakhand, Himachal and Jammu and Kashmir.
Real danger: 300 potentially dangerous glacial lakes formed by melted ice.
The other slightly scary thing: Wangchuk knows the stupas aren't a permanent solution. They're helping the local community for now.
Impact and recognition:
1. Recipient of the Global Award for Sustainable Architecture. The award is promoted with patronage from the French Government and UNESCO. The ceremony took place at the Cite de l'Architecture Paris on 15th of May 2017.
2. The Sikkim government invited Sonam Wangchuk to test his technique on a lake that has formed on the Phuktal Glacier and which poses a massive risk to downstream communities.
3. Recipient of the Rolex Award for Enterprise 2016 for " reshaping the world with innovative thinking and dynamism".
4. SW runs a school called SECMOL- the Students' Educational and Cultural Movement of Ladakh. Aim: to make learning fun. No cramming puhleese!
5. He's raised 130 lacs for the HIAL, Himalayan Institute of Alternatives . Dream university!
6. He's invited to host of prestigious forums to give talks. He usually does them pro-bono and when he accepts the Rs 3-6 lakh fee, he usually passes it onto one of his cool initiatives. In fact, recently Mahindra and Mahindra offered him a Rs 9 lakh E20 Electric if he came to Pune and addressed their leadership team. He'd already decided to donate the car to HIAL. The only problem was he was going to reach Pune only one hour before the event because he'd be flying back to India from France — where he had a meeting scheduled with the faculty of CRATerre, his alma mater. The Mahindra guys said, "Too close! Not happening." Wangchuk said, "Happily on my way back to India. After winning and award and losing a car. I am happy and not sad at this turn of events... It's much better to lose a car than to lose friends!"
7. Presented HIAL's concept in Germany.
8. Spoke at the Rashtrapati Bhavan in the international festival of innovation organised by National Innovation Foundation and hosted by President Pranab Mukherjee in March this year.
Here's what Wangchuk has to say: "If failures can achieve what toppers dream of, then there is something wrong in the system." In case you want to hear him talk about his work, check out his TEDx talk.
When Wangchuk won the Rolex Award in 2016, there were editorials aplenty talking about his story being an inspiration for Rajkumar Hirani's film 3 Idiots. He was being called the "real life Phunsukh Wangdu". Well, the filmmakers don't think so. And hey, if all you need is a Bollywood connection to relate to the cause — so be it. Just for the record, he didn't go to IIT. He went to NIT (National Institute of Technology, Srinagar) and I don't know his GPA.
Wangchuk's mantra in life seems to be 'Nishkam Karma' (working for the joy of the act itself and not for the reward it might or might not bring with it). That's wonderful. It's inspired me not to hanker after likes, comments and shares for this article and go volunteer at SECMOL instead. Ha! They're kind of full-up and I've beaten you to the registration process.
World
The gathering, an online alternative to the event typically held in Davos, will feature speeches by the leaders of countries as well as panel discussions with business, government and philanthropy figures
India
As per the weather agency, the country also reported 1,750 deaths due to extreme weather events such as floods, cyclonic storms, heavy rain, landslides, lightning, among others, during the year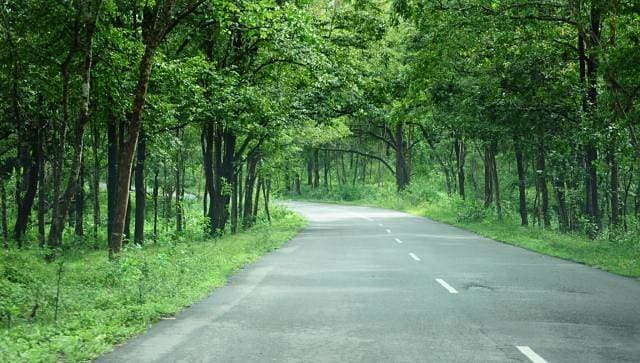 India
The Ministry of Environment, Forests and Climate Change (MoEFCC) on Thursday released the India State of Forest Report (ISFR) 2021. The report showed a continuing increase in forest cover across the country, but a decline in moderate dense forest and an increase in forest fires