Women in Science: Sucharita Sambashivaiah on her prevention plan for Type 2 diabetes
Sucharita Sambashivaiah and her team of researchers are looking into an unconventional aspect of Type 2 Diabetes, and studying how the disease can be better managed in Indians
Editor's note: Starting National Science Day 2018, The Life of Science and Firstpost bring you a series profiling Indian women in Science. The challenges in Indian scientific life are many — more so for women taking up this path. This series honours those who beat the odds and serve as inspirations for the next generation of Indian science — a generation that is slowly and surely on its way to becoming gender equal.
***
Art, concept by Pooja Prabhakaran | Text by Bidisha Ghosh
Sucharita Sambashivaiah | Researcher in Clinical Physiology | St John's Medical College
In a research unit in Bengaluru, Sucharita Sambashivaiah and her team of researchers are looking into an unconventional aspect of Type 2 Diabetes, and studying how the disease can be better managed in Indians.
Read more from the 'Women in Science' series here.

THELIFEOFSCIENCE.COM is a feminist science media project on a mission to make Indian women scientists more visible and investigate the gender gap in Indian academia
Find latest and upcoming tech gadgets online on Tech2 Gadgets. Get technology news, gadgets reviews & ratings. Popular gadgets including laptop, tablet and mobile specifications, features, prices, comparison.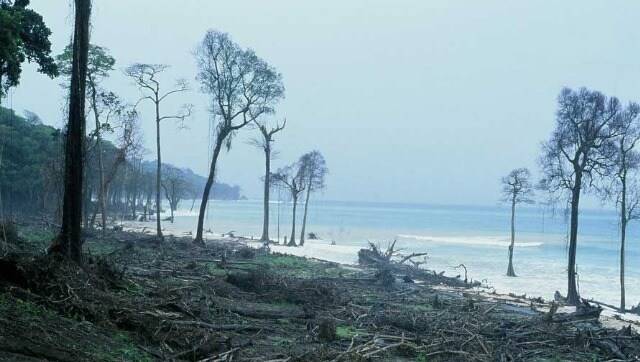 Lifestyle
The 15-metre wave came with a roar of rage. Saw Agu remembers the sound, and the accompanying sound of breaking trees as the water bulldozed its way through the forest.
India
The recent arrest of Umar Khalid is being seen as one of the most outrageous steps in a series of sustained attacks on the flag bearers of a certain cause.
Arts & Culture
Kapila Vatsyayan authored nearly 20 books on different forms of art and their histories in her long career. Some of her notable works include The Square and the Circle of Indian Arts (1997), Bharata: The Natya Sastra (2006), Dance in Indian Painting (2004), Classical Indian Dance in Literature and the Arts (2007), and Transmissions and Transformations: Learning Through the Arts in Asia (2011).