Why Peruvian cuisine's finding favour with both Indian chefs, and diners
With its reliance on healthful ingredients and fusion of flavours,Peruvian cuisine has found favour with even jaded diners in Mumbai
A diner in Mumbai samples pale pink sea bass in leche de tigre or tiger's milk with vibrant limo chilli, sweet potato and red onion — but this isn't sashimi. Rather, it's ceviche, a traditional Peruvian delicacy. First with LIMA, the Peruvian lounge bar started by Michelin-starred chef Atul Kochhar in Bandra Kurla Complex in 2016 and in May 2017, at the Peruvian cuisine pop-up by Coya chef Sanjay Dwivedi at the Taj Mahal Palace, Mumbai, Peruvian food is being sampled more frequently in Mumbai.
With the fad for health foods, quinoa has been a part of every kitchen shelf of late and sweet potato often replaces other carbs. Fish is widely consumed. Small wonder then, that people in Mumbai have taken to Peruvian food as most of these ingredients are the cornerstones of this cuisine, and the Indian palate finds these easy to relate to.
"Indian and Peruvian cuisine have in common a bombardment of flavours and that is what has made Peruvian cuisine so acceptable to us, Indians," says chef Sanjay Dwivedi of Coya.  He adds, "Obviously Peruvian cuisine is gaining popularity in India, as that is why I (was) here to organise this pop-up at The Taj Mahal Mumbai to enable diners to sample Peruvian food. Coya dovetails a vibrant, contemporary Peruvian cuisine inspired by Peru's indigenous cooking traditions."
Why Peruvian cuisine is popular
Chef Hemant Oberoi who recently started his eponymous restaurant in Mumbai, serves global food with Peruvian and Japanese influence. He explains, "Peruvian food is based on four major pillars: corn, potato, legumes and tubers, all of which are major parts of Indian cooking across regions. This makes Indians naturally veer towards the cuisine. At the same time, since the cultural influences range from Italy to Japan in Peruvian cuisine, Indians are familiar with the flavour profiles."
According to chef Atul Kochhar, "The popularity of Peruvian cuisine also lies in the fact that Indians have been travelling around the globe and are therefore more willing and open to trying new cuisines. Peruvian food, being as popular as it is, caters to a wide array of Indian audiences. The flavours immediately appeal as there are many flavours that Indian can resonate with."
Fusion food
Peruvian food is essentially a fusion of spicy, sharp and fresh flavours, so it isn't surprising that Indians are beginning to enjoy it. It is primarily the unique ingredients, healthy aspects and melange of flavours that are appealing to Indians. Furthermore, with Italian, Mexican and Pan Asian cuisines being fairly commonplace now, the Indian palate is ready to take on a new cuisine.
Inca, Asian and European influences are what make Peruvian cuisine the world's most original fusion cuisine. This fusion of both global and Peruvian cuisine is best represented by ceviche, the iconic dish of Lima. Ceviche combines fresh, raw fish of coastal Peru with cooking techniques that are the same as Japanese sashimi. The firm fish is marinated in lime juice and ají, a chili pepper from the Andes that was first discovered by the Incas, to further zest it up.
A Japanese twist?
Tiradito is essentially thin Sashimi-style fish, which is cured with a sauce made with the Peruvian yellow chillies called Aji Amarillo and is again part of the menu at LIMA, Mumbai.
Chefs are giving these dishes their own creative twist as Peruvian cuisine allows a chef to use his imagination abundantly. Chef Sanjay Dwivedi for instance, prefers to borrow more from the Japanese influences of Peruvian cuisine. Papas seca, a dry potato and purple corn, are two ingredients he uses amply. "I use Peruvian influences in my desserts too at Coya," he tells us.
"The Japanese influence is showcased in the Tiradito (a sashimi-style dish of raw fish 'cooked' in lime juice) and the popularity of Chifa (Peruvian-Chinese food). Peruvians have adopted these styles to their own customs. There is something for everyone to savour," says Chef Atul Kochhar.
Chef Hemant Oberoi has created Perushi at his restaurant — a Peruvian sushi with amarillo aioli.
Rules for the chef?
"Less is more, is the mantra in Peruvian cuisine. Let the quality of produce be the hero. Another rule is to get the balance of acid, sweet, spice and salt right," says Chef Atul Kochhar.
Although known for his expertise in French cuisine all his life, Chef Sanjay found it easy to slip into Peruvian cuisine owing to his "understanding of chilies and spices, both of which are critical to this cuisine, as we Indians are familiar with both these elements." No wonder Indian chefs are so adept at experimenting with Peruvian ingredients..
As with most foreign cuisines, there are some national delicacies of Peru that don't make it onto menus in India. But for now, diners have begun to enjoy Peruvian cuisine and seem keen for more opportunities to try it.
Find latest and upcoming tech gadgets online on Tech2 Gadgets. Get technology news, gadgets reviews & ratings. Popular gadgets including laptop, tablet and mobile specifications, features, prices, comparison.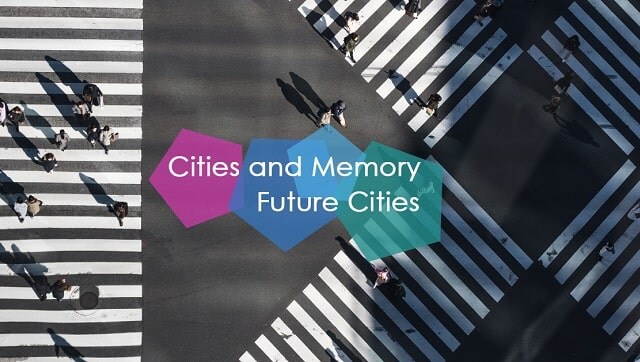 World
Future Cities is the latest venture helmed by the team of Cities and Memory, a larger global collaborative project, which in its current stage covers more than 100 countries and territories.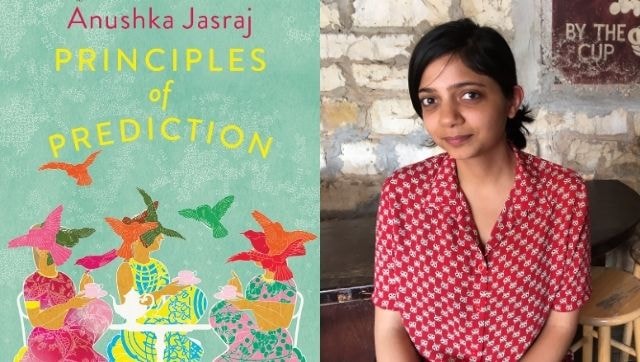 Lifestyle
The impossibility of communication, the beauty of mismatch, is probably one of the themes of the book, Anushka Jasraj tells Firstpost.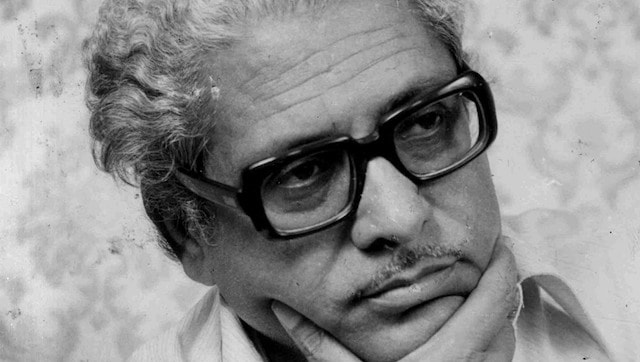 Entertainment
'Throughout the interview, he remained in a reflective mood and didn't smile even once.'