When Rushdie called Rajiv a philistine, an opportunist
In 1988, Salman Rushdie wrote a stinging letter to Rajiv Gandhi for banning his book. What he said then holds goods even now of the Indian state
Salman Rushdie may or may not get to talk to the audience assembled at the Jaipur Literature Festival (JLF) through a video link today (24 January), but a 1988 open letter he wrote to Prime Minister Rajiv Gandhi over the ban on The Satanic Verses in that year can be accessed even today (See here). Much water has flown down the Ganga since then, but what he said then holds good even today. Only, we seem to have even regressed further into anarchy from that day.
Among other things, Rushdie's open letter, published in The New York Times, used language that the Indian media is using today to describe the controversy over his aborted invitation to attend the JLF.
Criticising the government's decision to ban the book (on 5 October 1988) in "a pre-emptive measure", Rushdie points out that this was akin to jailing a potential target of violence in order to protect him. He said: "This really is astounding. It is as though, having identified an innocent person as a likely target for assault by muggers or rapists, you were to put that person in jail for protection. This is no way, Mr Gandhi, for a free society to behave."
This year, too, Rushdie could have sent a similar letter telling the Rajasthan Chief Minister that "This is no way, Mr Gehlot, for a free society to behave." The state government prevented him from coming to India with the state police claiming that there was a credible threat to his safety from terrorists. The authors who read from the banned book were also bundled off with veiled threats of police action.
The last time, they merely banned a book. This time we have regressed to the point where we bar a man and all those who believe in him from coming here.
Another point Rushdie brought up in his letter was about his book becoming a "political football" for fundamentalists of various stripes. He called Rajiv Gandhi an "opportunist" and a "Philistine." Wrote Rushdie: "I deeply resent my book being used as a political football; what should matter to you more than my resentment is that you come out of this looking not only Philistine and anti-democratic but opportunistic."
Thanks to the high-stakes of the Uttar Pradesh election, where the Muslim vote is crucial, the book remains a "political football." And we are all Philistines.
As for Indian democracy, Rushdie had nothing but withering rebuke and sarcasm. He told Rajiv Gandhi: "The right to freedom of expression is at the foundation of any democratic society, and at present, all over the world, Indian democracy is becoming something of a laughing-stock."
In 2012, of course, things are worse. Even as the rest of the world has moved on beyond Rushdie's book and the ban, the Rajasthan government's actions – which could be a proxy for the Central government's inaction - have made it a laughing stock in India itself.
Rushdie was also bitter about how fundamentalists had got hold of the national agenda in 1988. Asking how the finance ministry could ban a book in "supposedly secular India", Rushdie makes a damning statement on Rajiv Gandhi's India: "From where I sit, Mr Gandhi, it looks very much as if your government has become unable or unwilling to resist pressure from more or less any extremist religious grouping; that, in short, it's the fundamentalists who now control the political agenda."
The India of today is clearly deserving of this judgment from Rushdie. Today, we not only kowtow to fundamentalists from one community, but all communities. We have become an equal-opportunity fundamentalist nation.
In the end, Rushdie makes it a direct issue between him and Rajiv Gandhi: "Mr Prime Minister, I can't bring myself to address finance ministries about literature. In my view, this is now a matter between you and me. I ask you this question: What sort of India do you wish to govern? Is it to be an open or a repressive society?"
A tailpiece: The ban was imposed by the finance ministry, since the customs department comes under finance. But the most hilarious part of the ban is this: the finance ministry actually lauded the book for its "literary" merit. It said that the "ban did not detract from the literary and artistic merit of Rushdie's work."
Maybe, there would have been no brouhaha at JLF if it was the finance ministry running the show instead of the home ministry. They at least appreciate literary merit whereas the home ministry – at centre and states – rushes for cover at the word "Rushdie".
Subscribe to Moneycontrol Pro at ₹499 for the first year. Use code PRO499. Limited period offer. *T&C apply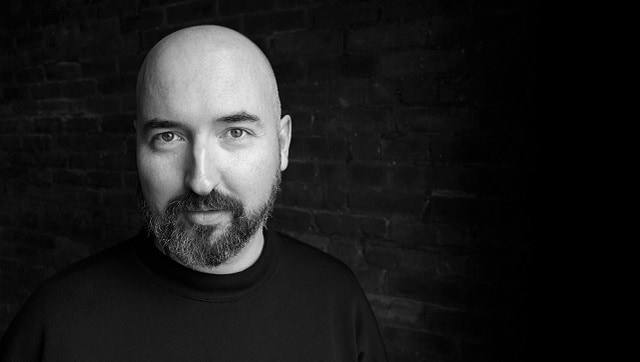 Arts & Culture
Booker Prize winner Douglas Stuart's conversation with writer Paul McVeigh on Day 3 of the Jaipur Literature Festival, encapsulated what this virtual edition gets right.