When Crime Pays is Milan Vaishnav's unflinching look at criminality in Indian politics
Milan Vaishnav's book 'When Crime Pays' studies the rise of criminals in India's political circles, their sustenance and worrying popularity, and how (if at all) this crime-politics nexus can be defeated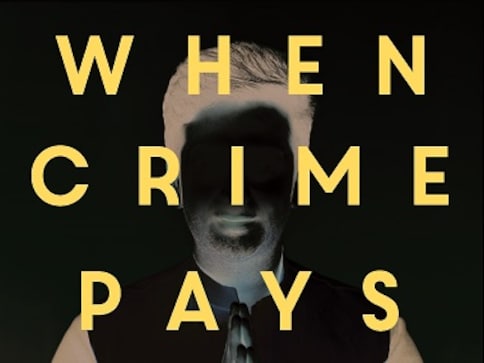 Criminality and Indian politics are so synonymous these days, that third generation Indians would probably smirk suspiciously at the sight of a 'clean politician': the breed is not believed to exist. And even if they do, it'd be a fairy tale, a too-good-to-be-true story that would simply come across as inconceivable.
It has come to a point that a scandal here, a scam there, simply doesn't surprise. In fact, it is like the stale air of our cities — the slightest whiff of something more wholesome might actually become a cause for anxiety. So when a book, seeks to write, inform and study, something beyond this constant negative derivation of our politicians, you wonder what really can be done differently. If a book is about to tell us that India's political system is corrupt and criminals are flourishing under the roof of its porous democracy, we'd probably say "yeah, so?"
However, Milan Vaishnav's When Crime Pays simply doesn't allow this to be your reaction.
Divided into three parts, Milan's book studies the rise of criminals in India's political circles, their sustenance and worrying popularity, and how (if at all) this crime-politics nexus can be defeated.
The first thing that sets the book apart is its accessible prose, its grip on human narratives and its reluctance to inundate the reader with facts and figures.
Milan spoke with us over the phone from the US and confirmed that it was a conscious choice on his part to write the book as it is. "This was of course a work meant for the academia. And it was written according to that format. Which means it was also pretty boring. When I decided on writing the book, I basically began from scratch. I knew I wanted to make the book accessible to everyone who read it. And therefore, you see these very human, accessible narratives in between chapters, these vignettes that hold the research and the details together," he says.
An outright take-away from the book is Milan's wonderful analytical arc. He seldom misses a factor or an angle that has to be checked. And while he persuasively argues, he argues not with a point to prove his findings as essentially correct, but simply as indicative of something that requires our attention. Along a similar line, he points, throughout the book at the bureaucracy, as something that is there is actually too much of. "I think I was just surprised how inept the bureaucracy was at performing very basic functions. There were instances where district offices or police stations did not even know how or where to locate papers related to cases or issues. It automatically presents the goonda, or a criminal as an alternative to a fraught and hopeless system," he says.
A crucial aspect of Milan's book, which perhaps anchors the question behind criminality in India's politics, is the source of the money that drives its parties, something — perhaps the only thing — they unanimously agree upon.  Milan believes that that particular problem doesn't seem like it will be addressed anytime soon. "It all comes down to the money, doesn't it? The recent Financial Bill now makes it almost impossible to decode the anonymity of the donor and the receiver in case of funds given to a political party. That just tells you where the priorities are of the current government, even though the election rhetoric was significantly different."
Milan takes the reader through first-hand experiences and interactions he has had while working on his research. Criminals not only abound — they are actually in demand. And a phenomenon of such nature can simply not be interpreted through numbers and data. In one particular conversation in Bihar's Mokamma, a Rajput tells Milan that they regularly elect a criminal politician because he stands for 'their' people against the oppression of the richer and powerful Bhumihars of the region. It is a clear indication of franchise, where the question of identity simply supersedes concerns that are otherwise important. It is well in line with the way elections are always fought, where communal lines are drawn and voters reduced to choosing bad politicians, simply because they are the antidote to a system and a kind of suppression that the voter wants liberation from. The years during the Emergency, Milan believes, is when most of these criminals seeped into the system, and were in the following years co-opted. Now they wield power that is almost inescapable.
In the third part of the book, Milan attempts to look at possible solutions. And if it were given to him, what would he address first? "If it was left to me, I would simply address the bureaucracy. The system is in place and so is the process. But there is simply too much of it. If an Indian can place his faith in the police, or the courts, and can believe he will be delivered justice, or will be heard, in a timely manner, a lot of the criminality which exists because of the system's inner corruption will simply disappear. We use a smartphone for everything. Why can't one be used to access some form of justice or law? The rule of law, is what upholds democracy," he says.
Though there are clear signs as to where the Indian system ails, there are no clear signs of it being treated. Criminality has simply become too entrenched. And therefore it takes a book like When Crime Pays, and a hovering gaze to make sense, and question with renewed intensity, the state of our country's politics. When Crime Pays is perhaps even more important for those who wish to ignore it, than those who will readily devour its uneasy findings.
India
The accused, Shivdas Vijay Sonawane (30), a forest guard at Kasa Nursery in Dahanu and Nitin Bhoi, 34, a vegetable vendor, were arrested on 17 June by the Palghar unit of the Anti-Corruption Bureau
India
In February, the CBI had formally arrested Sachin Waze, though he has not been named in the charge sheet.
Politics
The complaint alleges that Yediyurappa as the then deputy chief minister in 2006 illegally denotified 15 acres and 30 guntas land in Bengaluru's Bellandur and Devarabeesanahalli that was acquired for an IT park