According to a report by WHO (World Health Organization), chronic diseases like cardiovascular disorders, asthma, mental health disorders, etc, are the leading causes of death and disability in India. The report also suggests a significant increase in chronic illnesses in India over the next 25 years.
But what are chronic diseases?
The U.S. National Center for Health Statistics defines a chronic as: "A disease that persists for a long time. A chronic disease is one that lasts 3 months or more". Most chronic diseases cannot be prevented by vaccinations or cured by medication, nor do they fade with time. Chronic diseases tend to become more common with age, and much of the private sector healthcare for these can be very expensive.
Let's take a look at four of the most commonly occurring chronic diseases in India.
 Asthma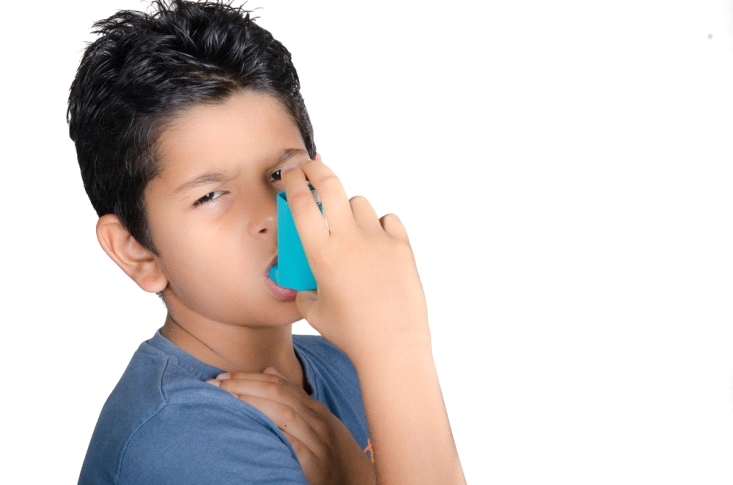 There are 300 million asthma patients in the world and 10% of them live in India. Asthma is the most common chronic disease in children and the last 10 years has seen a significant increase in the Indian subcontinent.
Causes –
India's largest community of verified doctors 'Curofy' conducted a poll of 1040 doctors. 82% doctors who participated in the poll said that there has been an increased asthma incidence in children due to increased environmental pollution.
11% of the doctors pinned the problem on second and first-hand smoking; while 7% voted for genetic predilection as the leading cause of increased childhood asthma.
Precautions –
Avoid exposure to cigarette smoke, indoor and outdoor pollution, and common allergens such as dust.
Asthma patients can decrease their dependence on prescription drugs and inhalers by making dietary and lifestyle changes. Avoid processed food and artificially flavoured food products by replacing it with a wholesome and organic diet.
A balanced exercise routine consisting of aerobic exercises, resistance training and yoga is preferable for asthma patients.
Diabetes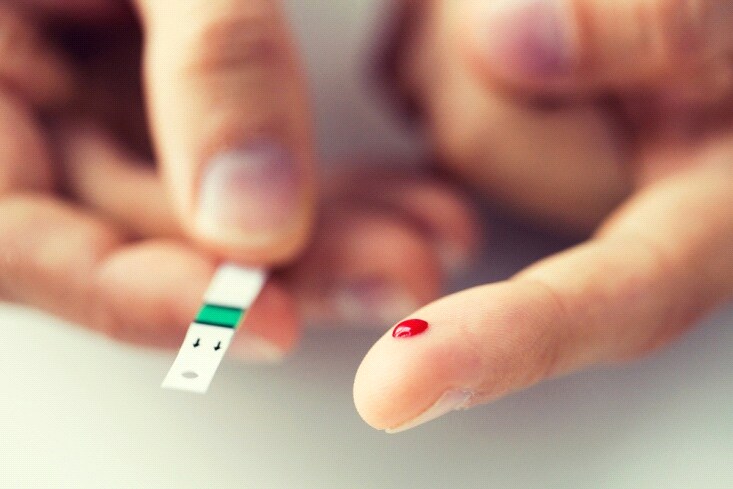 According to the Lancet study, China, India and USA have the highest number of diabetics. The number of people suffering from diabetes in India rose dramatically from 11.9 million in 1980 to 64.5 million in 2014.
Causes of diabetes –
Type 1 diabetes – It occurs when the immune system attacks and destroys the insulin-producing beta cells of the pancreas. Researchers believe that the primary causes for type 1 diabetes are genetic and environmental factors.
Type 2 diabetes – It is the most common form of diabetes. Type 2 diabetes is caused by several factors, including lifestyle, diet and genes.
Precautions –
Type 1 diabetes – People suffering from type 1 diabetes need to keep their sugar in the target range to prevent any complications. Regular checkups are a must to detect any early signs of complications. Timely medical care can not only help treat any complication but also reverse the damage.
Type 2 diabetes – Being overweight or obese is the single most important factor leading to type 2 diabetes. People who aren't overweight suffer from type 2 diabetes as well, but those extra kilos put you at higher risk of suffering from diabetes. Regular exercise or high levels of activity along with a low fat and a high fibre diet are the best measures to prevent type 2 diabetes.
High Blood Pressure
 In India, the number deaths due to coronary heart disease, before the age of 60 years, is predicted to increase from 7·1 million in 2004 to 17·9 million in 2030.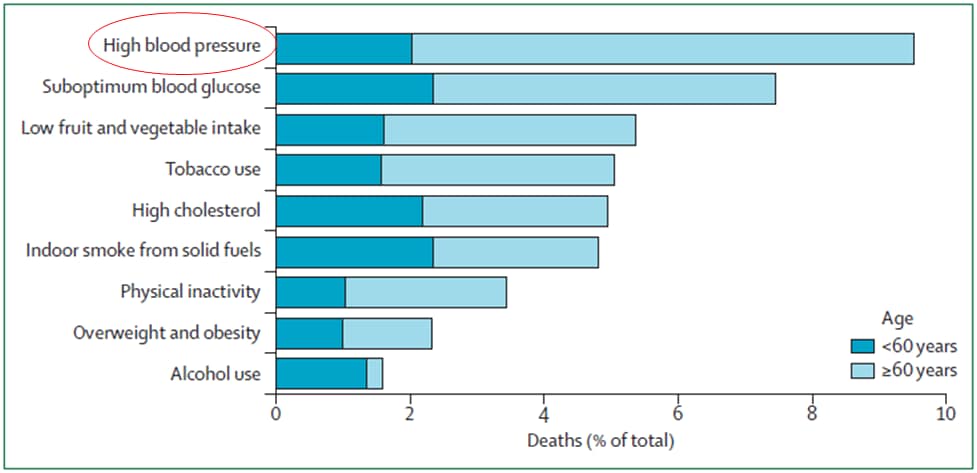 Information courtesy – WHO
High Blood Pressure also known as hypertension is the biggest cause of cardiovascular diseases in India.
Causes –
Primary hypertension – For most adults, there's no identifiable cause of high blood pressure. This type of high blood pressure, called primary (essential) hypertension, tends to develop gradually over many years.
Secondary hypertension – Secondary hypertension (secondary high blood pressure) is high blood pressure that's caused by another medical condition. Secondary hypertension can be caused by conditions that affect your kidneys, arteries, heart or endocrine system.
Precautions –
In the case of mild hypertension patients should consider lifestyle changes such as regular exercise, maintaining a healthy weight, reducing salt intake, lowering fat intake, etc before taking any medication.
 High Cholesterol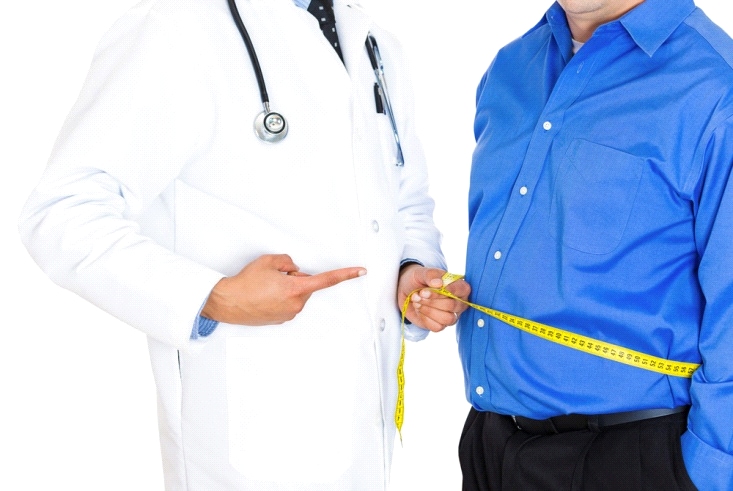 79% of Indians have skewed lipid levels. Any abnormality in the level of lipids — fatty acids that are essential for the working of every cell — can lead to thickening of arteries, and thereby lead to heart problems.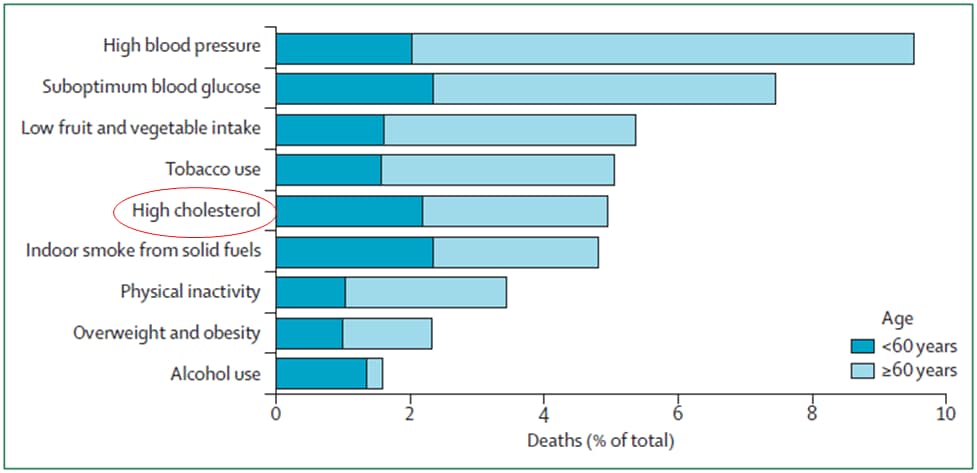 Information courtesy – WHO
High cholesterol is one of the primary causes of cardiovascular diseases in India.
Causes of high cholesterol –
Low-density lipoprotein (LDL) – LDL, or "bad" cholesterol transports cholesterol particles throughout your body. LDL cholesterol builds up in the walls of your arteries, making them hard and narrow. Some of the reasons that help in creation LDL are poor diet, physical inactivity, smoking, obesity, etc.
Prevention of high cholesterol –
A person suffering from high cholesterol can lower it by eating a healthy, balanced diet that's low in saturated fat, exercising regularly, not smoking and cutting down on alcohol.
The above-mentioned prevention of chronic ailments is a great way to manage your overall health. However, regular medical checkups by certified doctors and a strong chronic management program are necessary and can substantially improve your health condition.
The chronic management program by 'Aditya Birla Health Insurance' covers expenses like:
Medical consultations
Diagnostic tests and
Medicines and Hospitalisation
You need to follow a simple six step process to become a part of the chronic management program. They are as follows,
Declaring your condition
Getting covered
Seeing a doctor
Taking the prescribed tests
Taking the prescribed medicine
Start to get active
Once you are a part of the chronic management program you begin to receive expert guidance from wellness coaches who assist you in tracking and managing your overall health. The program also offers consultations, various diagnostic tests, physiotherapy and more benefits to its patients. In addition to the special chronic management program, you can also know, improve and keep track of your health and health insurance policy by using the Activ Health app.
The app helps you track your fitness activity and Activ Dayz, keeps a record of your medical history, helps you find doctors, wellness coaches and hospitals in your area, manage your health insurance policy and view your HealthReturns™.
The chronic management program by Aditya Birla Health Insurance is a part of the health insurance plan chosen by an individual. This program comes into effect after you declare that you have any of the 4 mentioned chronic conditions. If you suffer from any chronic illness at a later stage, you are upgraded to the program at no extra cost.
This is a partnered post. 
Updated Date: Jun 06, 2017 17:47 PM